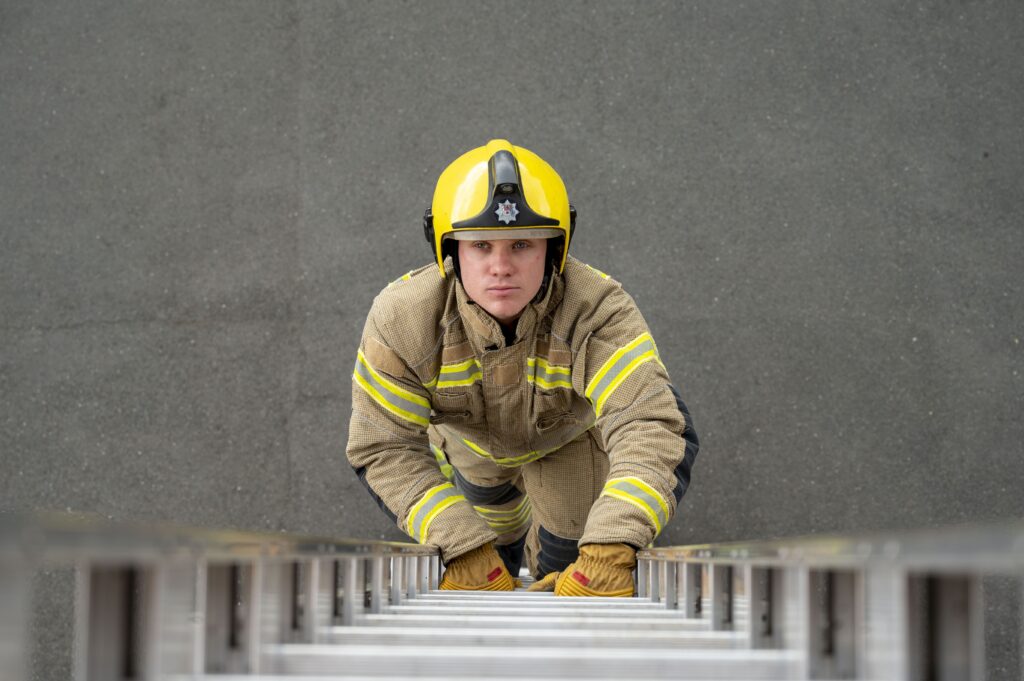 A recent recruitment campaign by Northamptonshire Fire and Rescue Service attracted more than 500 applicants – so what happens after you have applied and how do you end up successfully becoming a firefighter?
Some of those 500 people will have attended one of the many Have A Go day sessions that have been put on at stations across the county, to give people the opportunity to try out some of the things they may be tested on during the recruitment process.
After all the applications have been sifted through, potential recruits first have to take on a series of online assessments. These include testing your English and Maths, and there is also a mechanical reasoning test which assesses your practical problem-solving.
A slight tweak to the process has seen the fitness test now moved further forward, meaning candidates will have to do the 'bleep test' ahead of completing what are known as Job Related Tests (JRTs).
The JRTs essentially mimic things firefighters will do on a day-to-day basis, such as running a hose, climbing a ladder or dragging a life-size dummy away from danger to simulate a rescue.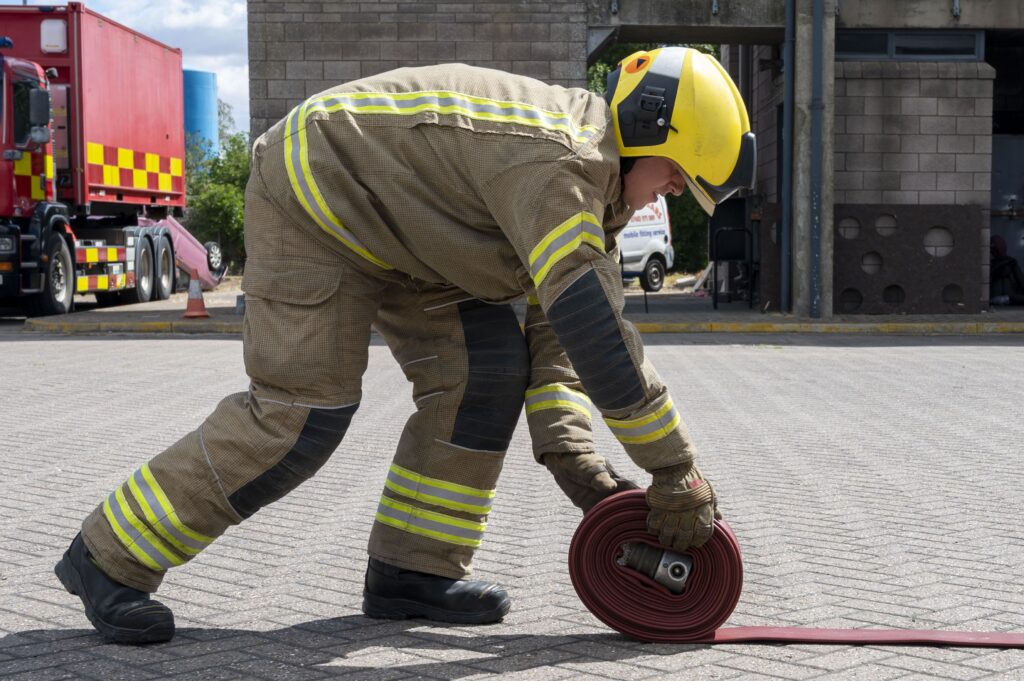 Area Commander Kev Hardwick, who is overseeing the recruitment process, said: "Previously we would do the fitness test and JRTs on the same day. This year we have decided to move the fitness test forward in the process so that we don't have people who may not pass it doing things like JRTs first, only to then not achieve the fitness standard.
"We've tried to ensure that candidates are better prepared this time round for what is needed from them on a fitness front with things like holding online workshops ahead of bleep tests and Have A Go days."
One of the bigger changes has been the addition of marking potential recruits on their leadership skills, as defined by the National Fire Chiefs Council (NFCC), meaning candidates will be assessed on their professional behaviour and leadership capabilities – in addition to their fitness and practical skills.
Applicants who have passed the JRT stage will then be shortlisted for an interview. Here candidates will give a presentation focusing on things such as effective communication, working with others and showcasing a commitment to diversity and integrity.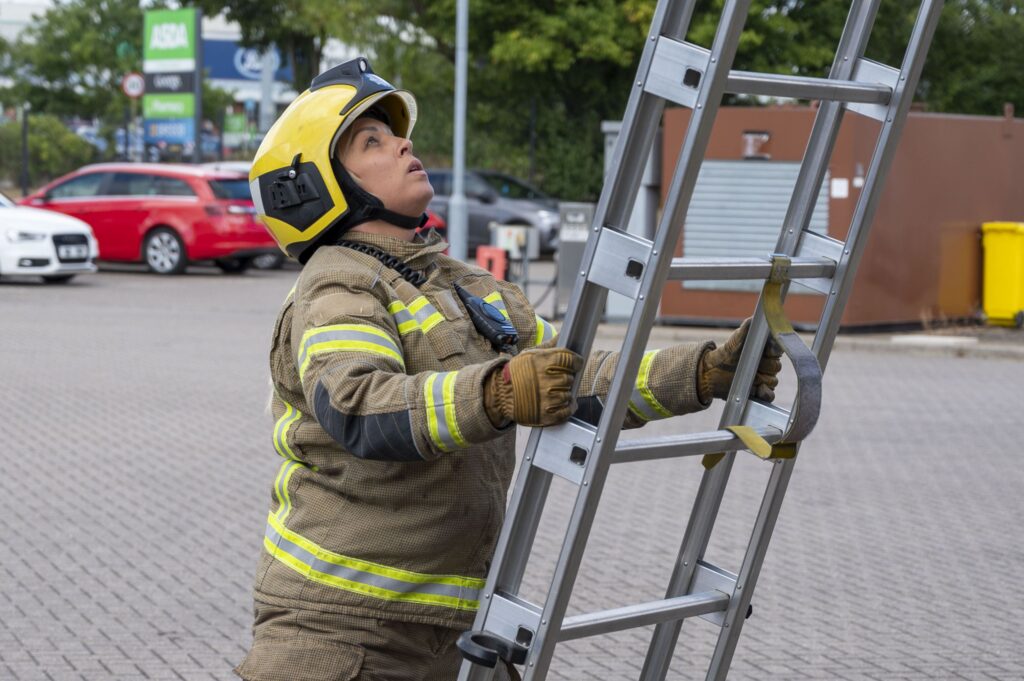 Another change to the process this year is the inclusion of non-uniform staff on the final interview panel to include more diversity of thought and questioning.
The final stages of the recruitment process include attending a medical and prior to any offer of employment the Service will carry out DBS and employment checks.
Kev Hardwick added: "We have made some slight changes as we are trying to get people from all walks of life to apply so that we have a better chance of getting the best candidates but from a more diverse cross section of our communities.
"I'm really proud of the work that stations have done to raise the profile of our Service to everyone in our communities and delivering Have a Go days right across the county and ensuring people feel more prepared when they apply to join us.
"Having gone through my own recruitment process all those years ago and seeing what it is now, it's still challenging but the end goal remains making sure that there's a professional firefighter in the back of the fire engine."
If you're interested in joining Northamptonshire Fire and Rescue Service – whether it's as a full-time firefighter, on-call firefighter, fire control operator or as a staff member – you can find out more here.