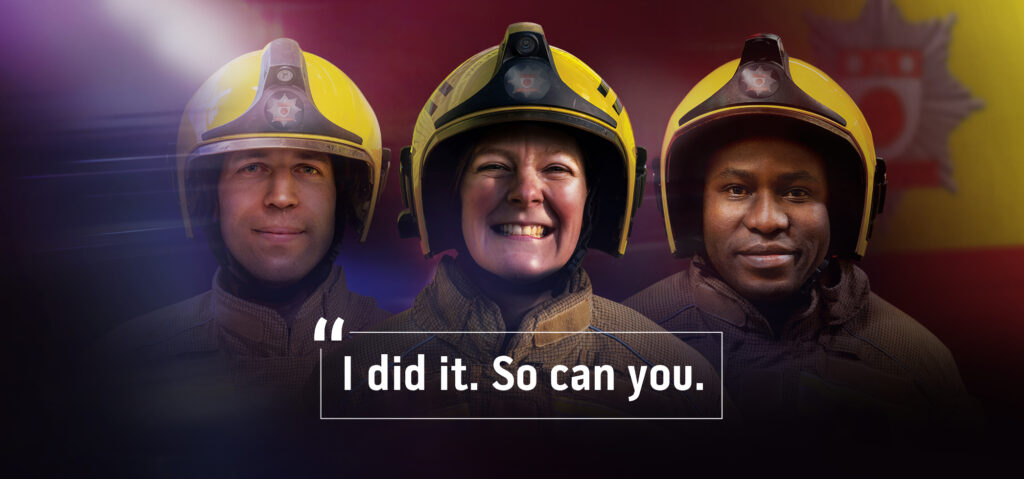 Ever wondered if you have what it takes to become a firefighter? Now you can find out, with Northamptonshire Fire & Rescue Service holding 'Have A Go' days as part of their campaign to hire 12 new trainee firefighters.
The 'Have A Go' days will allow people to come along and consider whether a career in the Fire Service could be for them, with the events giving members of the public the chance to ask questions of serving firefighters and have a go at some of the entry level tests themselves.
Becoming a firefighter is not just about tackling a blaze, it can entail attending a range of incidents such as road traffic collisions and rescues, as well as working in the community to protect people and prevent incidents from occurring.
The Have A Go days will be taking place across the county over the next two weeks at the fire stations at Rushden, Corby, Moulton and Mereway, marking the start of the recruitment campaign.
One firefighter urging people to head along is Hazel Clements, a firefighter on the Red Watch crew in Kettering. Having previously worked in admin, Hazel wanted a job that was more 'fulfilling' for her and attended a Have A Go day at her local station. She went on to apply and joined the Fire Service in 2017.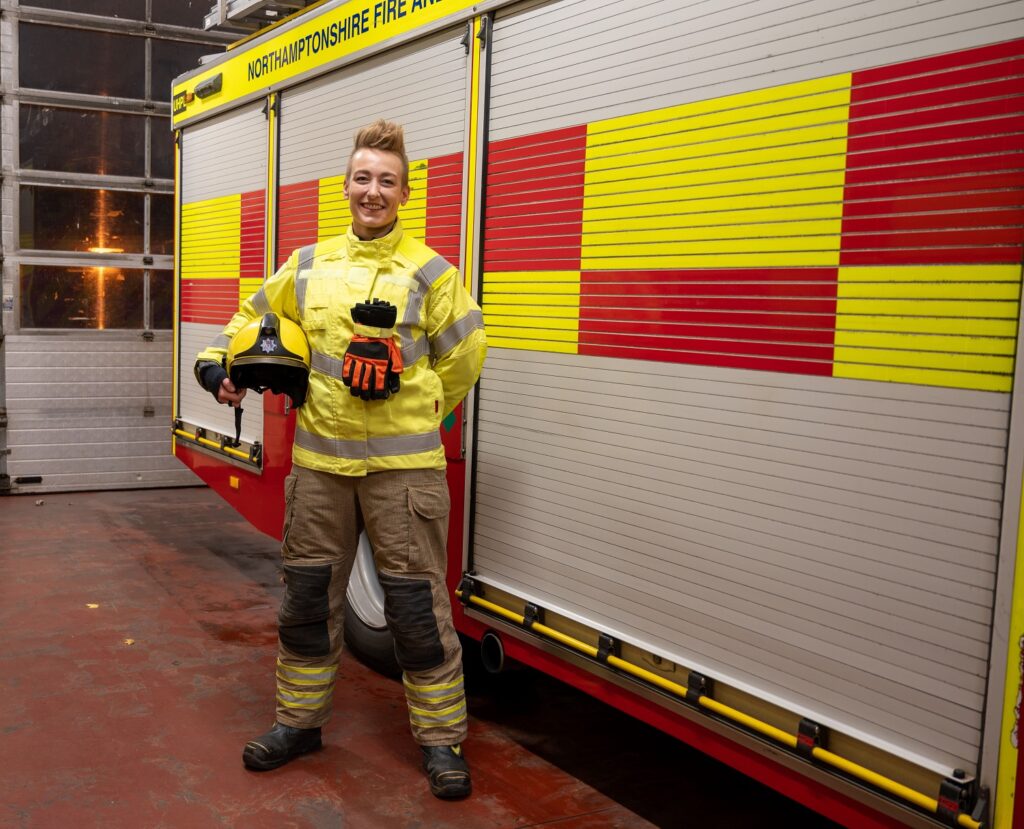 Hazel, pictured above, said: "I wanted to do something different. I wanted to get active, be outdoors and have a bit more variety.
"I would recommend to anyone to just absolutely go for it and apply to join us. Go to a 'Have A Go' day as that was what made me realise this was going to be the thing for me.
"You might have this image of what a firefighter is, but actually it's just you. You're that person. It doesn't matter who you are, what you look like or where you've come from, everyone fits in. We're a big group of very different people and we all just get on and do our job."
Have A Go days will be held on the following days:
Thursday November 18 – Rushden Fire Station – 10.30am to 1.00pm; 3.00pm to 4.30pm and 6.00pm to 8.00pm.
Saturday November 20 – Corby Fire Station – 10.00am to 2.00pm
Wednesday November 24 – Moulton Fire Station – 9.00am to 12.30pm
Monday November 29 – Mereway Fire Station – 10.00am to 1.00pm, and 2.00pm to 5.00pm
An information evening, where people can ask questions of firefighters, will also take place at Kettering Fire Station on Wednesday November 17 from 6.30pm to 8.30pm.
Anyone planning on attending one of our Have A Go days is asked to please take a COVID-19 lateral flow test within the 24 hours prior to attending and that this is negative. If you cannot prove you have taken one you will be asked to complete one before the event.
The recruitment portal for applications is open now and the deadline for applications to be received is December 5. Applications from people from minority backgrounds are especially welcomed.