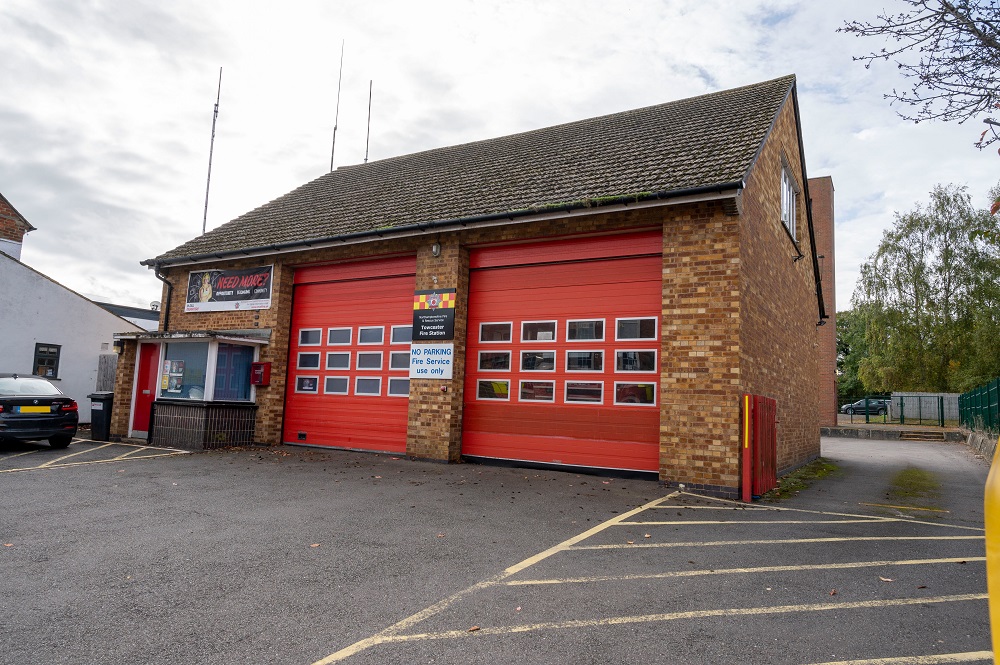 Address: 255 Watling Street, Towcester, NN12 6DD
CRG Watch Manager: Aaron Childs
Drill Night: Wednesday 19:00-21:00
Towcester Fire Station is an on-call station, with eight firefighters, one of whom is also wholetime at The Mounts. On-call firefighters respond to incidents by pager providing cover on a part time basis.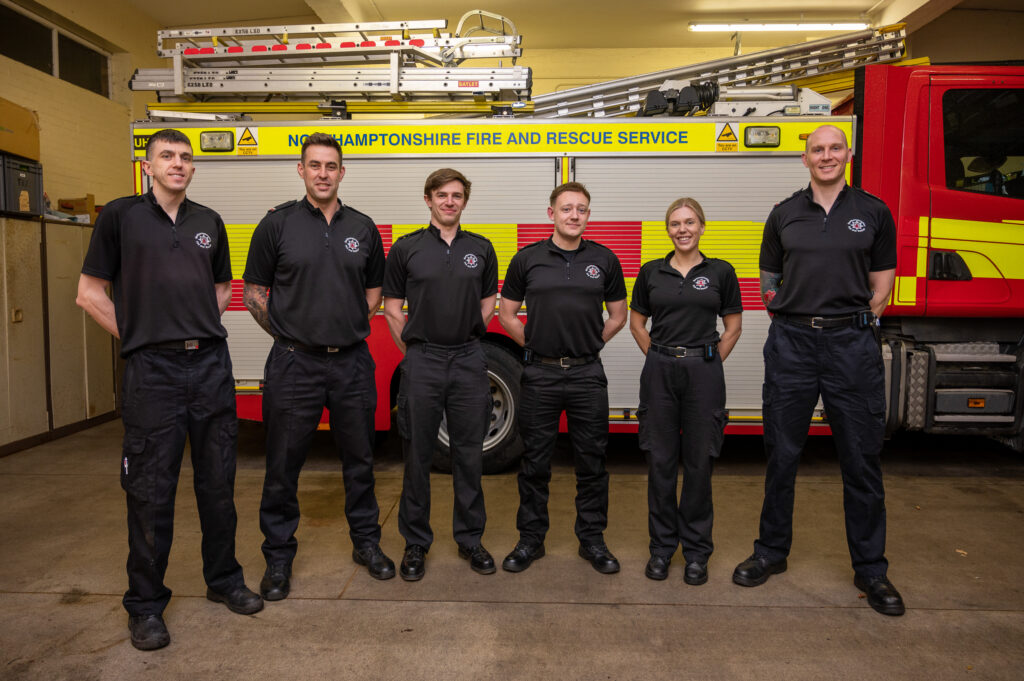 The station is near the centre of Towcester, which has a population of around 10,800 people. The town is rapidly expanding and will see a further 3,000 houses built over the coming years and an increase of around 8,000 people.
The station has one of the largest catchment areas within the county serving the town and the surrounding rural area, including the villages of Silverstone, Whittlebury, Paulerspury and Stoke Bruerne.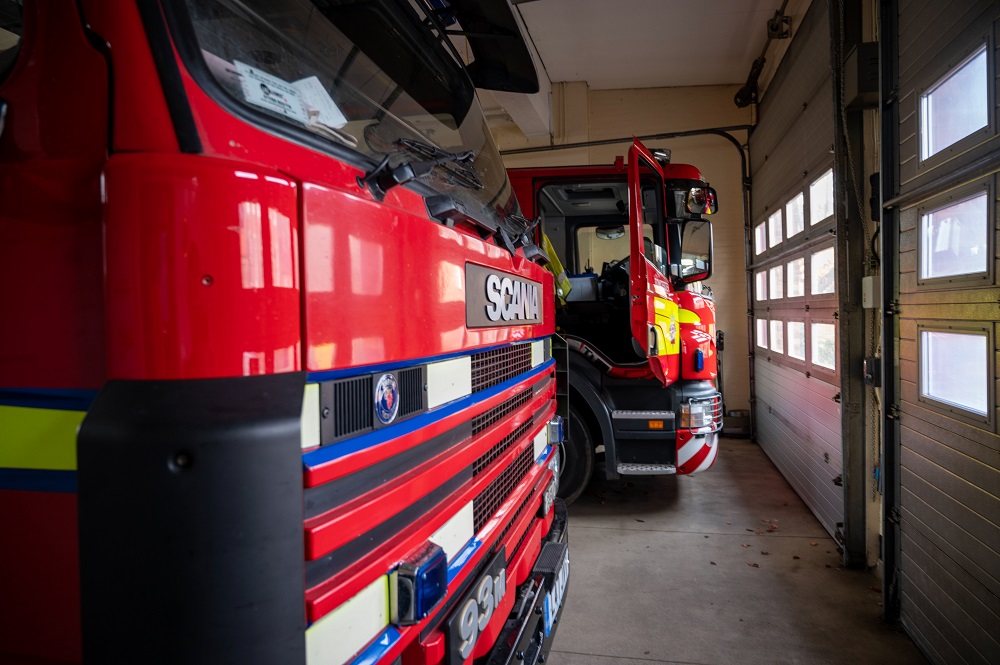 Prior to being in its current location, the fire station was located behind Malt House Court, with the fire appliance being kept on the other side of the road in a building which is now a Chinese restaurant.
Firefighters at Towcester have access to one fire appliance and one of two water bowsers in the county. There is also an Initial Intervention Vehicle which is crewed by the station's CRG Watch Manager.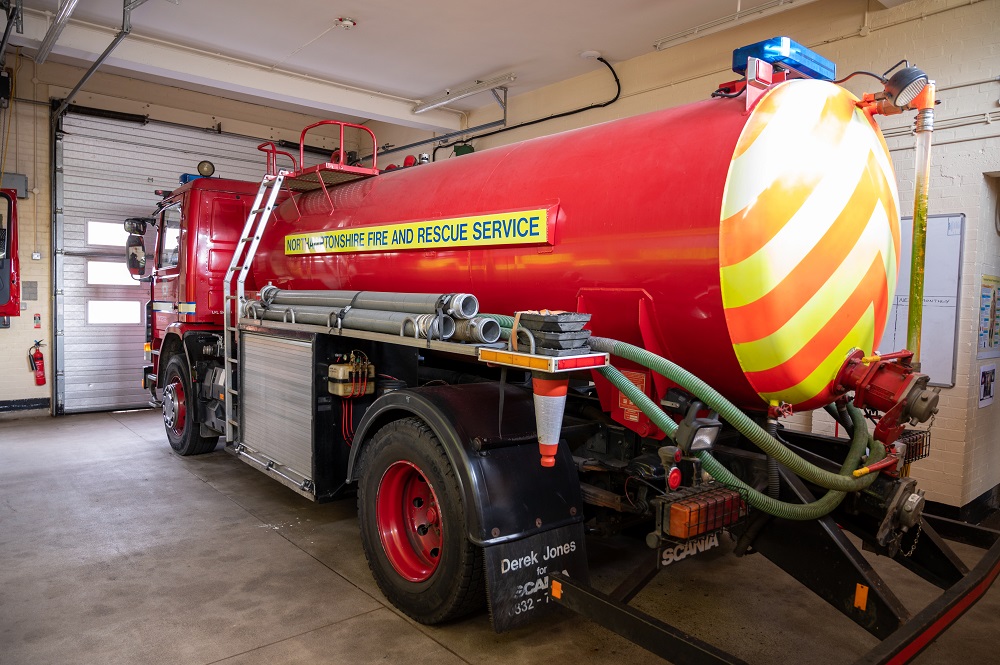 The on-call crew attend around 350 'shouts' every year and deal with a wide variety of incidents including road traffic collisions, domestic and commercial fires.
The road network in Towcester's catchment area is particularly high risk with the A5 and A43 being two significant roads which run through the county.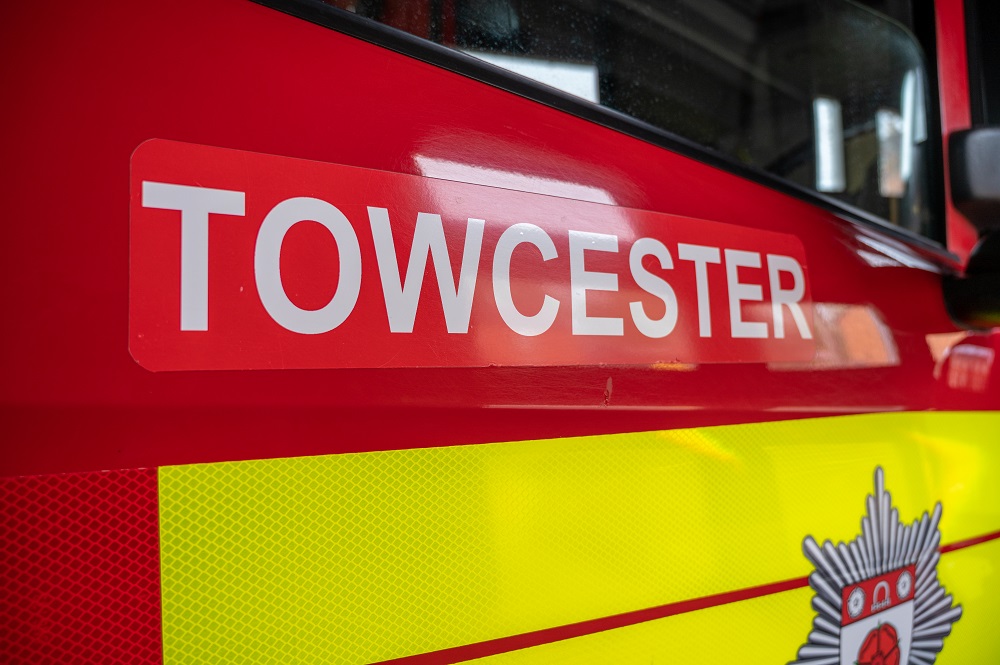 There are various high-risk buildings and organisations in and around Towcester, such as Oclaro Technology, which stores large amounts of chemicals and Qila Energy, which produces natural gas from vegetation. Incidents at either site could lead to significant environmental issues.
Also in the vicinity is Silverstone Racing Circuit, which sees hundreds of thousands of visitors each year descend on Northamptonshire and Towcester Racecourse.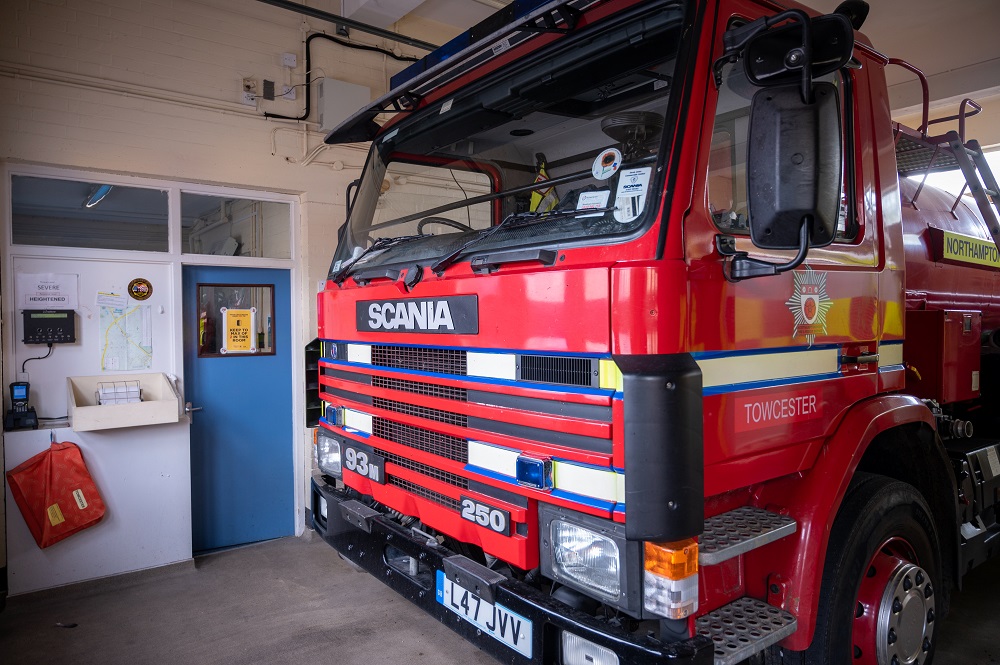 The crew undergo regular training at their weekly Wednesday evening drill nights, where they will maintain skills through drills on incidents such as road traffic collisions and with hazardous material.
The crew are active in their local community and have recently had a successful recruitment campaign to bring in more on-call firefighters. As an on-call crew, they were recognised by the Chief Fire Officer for working together to improve availability during a challenging period where crew numbers were very low.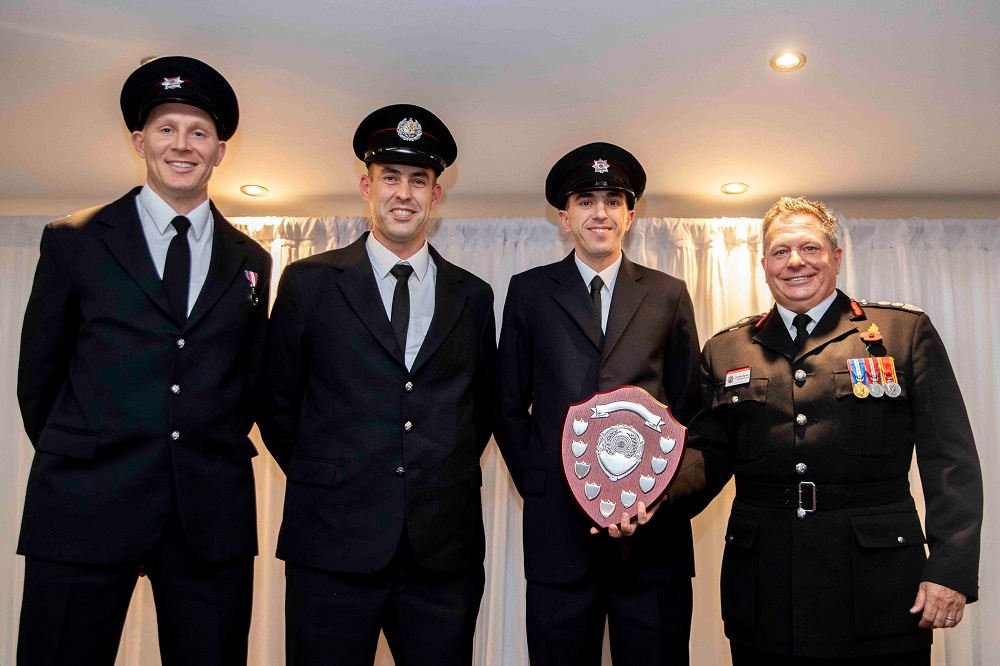 Prior to getting the water bowser, Towcester was home to a Foam Tender, and a Bedford Flatbed Lorry which carried a quantity of Foam Drums. The foam tender was mobilised to the Buncefield Fuel Depot fire over the border in Hemel Hempstead where it was one of the 45 fire engines and support vehicles which attended this major incident.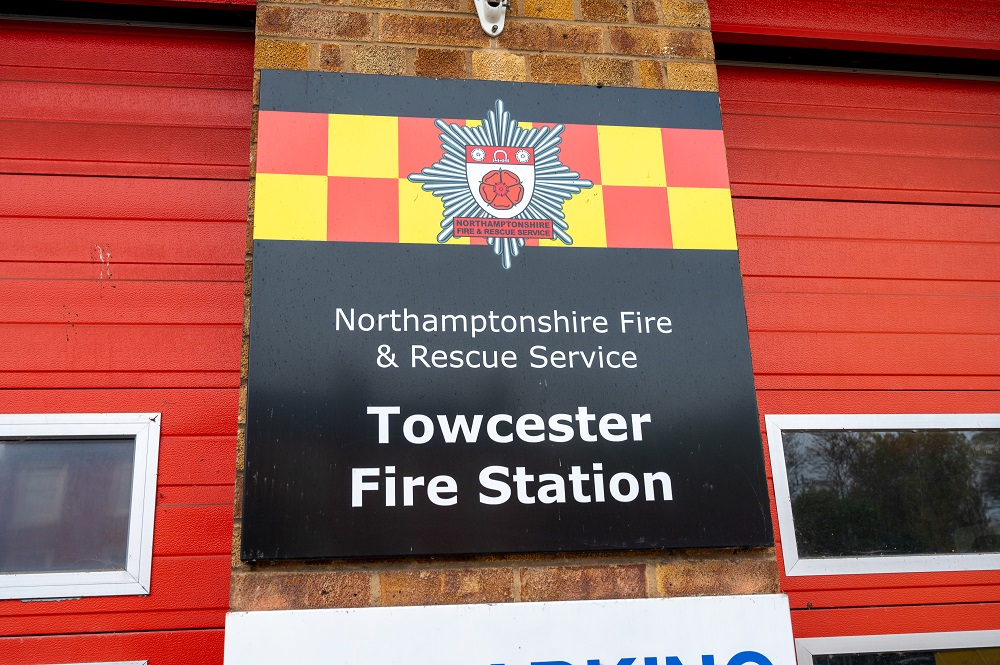 Towcester crews also attended a significant fire at Easton Neston House, ancestral home of Conservative peer Lord Hesketh. The fire, which happened in July 2002, badly damaged an old annexe at the side of the 17th century stately home, saw 80 firefighters work together to extinguish the flames and save as much of the property as they could.