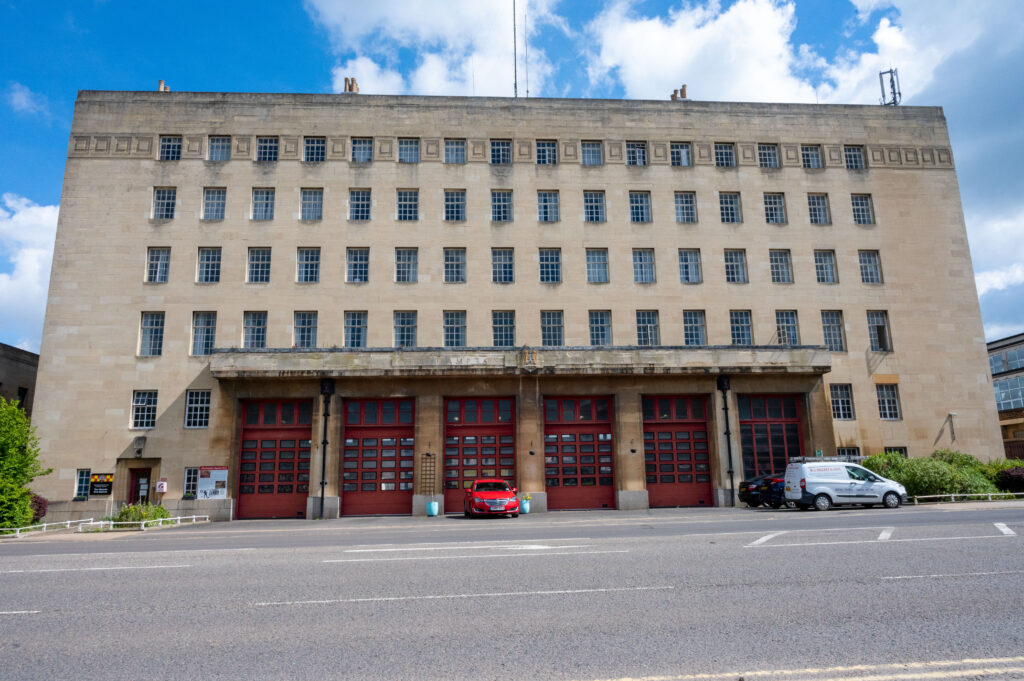 Address: Upper Mounts, Northampton, NN1 3BL
Station Manager: Chris Bridgewater (pictured below)
The Mounts Fire Station is a wholetime station that is crewed 24 hours a day, seven days a week by four watches (White, Red, Blue and Green).
The station was built on the site of an old jail at the Upper Mounts and was opened on July 30, 1935. Prior to it being built, Northampton's fire station was located at Dychurch Lane in the centre of town, but as the appliances became motorised, additional space was required, hence the decision to build what is now one of Northampton's most iconic buildings.
The station has now been Grade II listed, recognising its heritage. It is equipped with 10 metre (30ft) pole drops that are claimed to be the tallest in Europe and run from the sixth floor to the ground. The two lower sections of the pole are still in use today.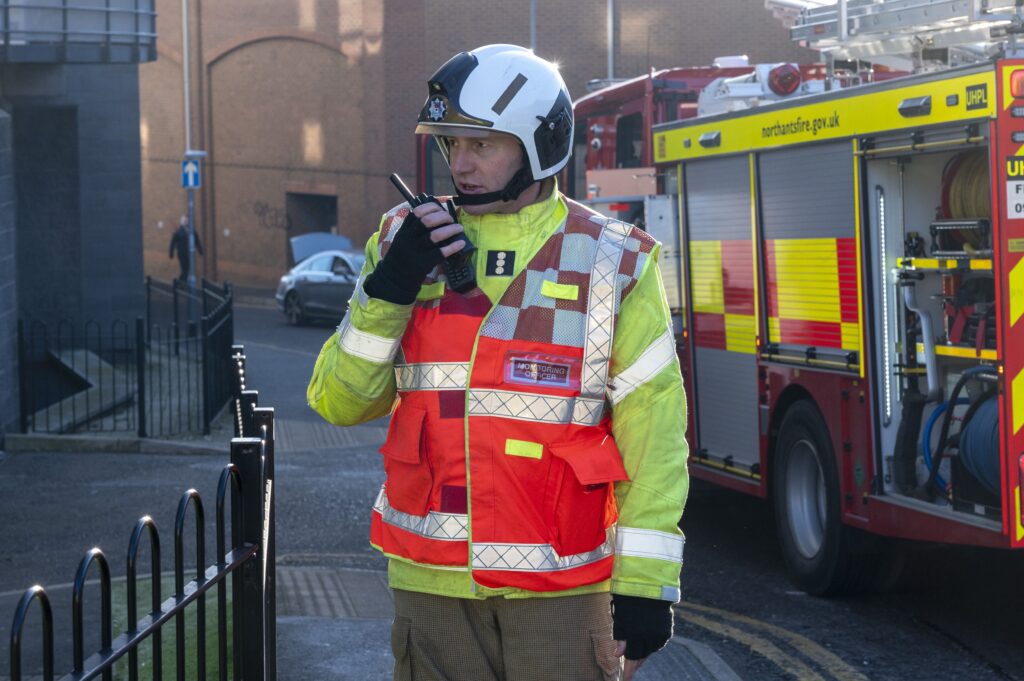 Twenty-five firefighters operate out of The Mounts Fire Station and it houses four appliances; a rescue pump, an operational support pod, a search and rescue vehicle and is also home to the Red Cross emergency support unit. In addition, a vintage fire appliance, owned and restored by a retired firefighter, takes pride of place in the station.
The station predominantly covers Northampton town centre but provides rural backup to Mereway and Moulton fire stations. Its location in the centre of the county town means crews are called to a high number of both domestic and commercial fires.
Northampton is still a growing town which has a population of in excess of 230,000 and it is culturally very diverse.
As the county town, it has a large number of residential properties of every type, including Houses in Multiple Occupation (HMOs) and student halls of residence. Northampton General Hospital and St Andrew's Hospital are also both located on the Mounts patch. There is a range of commercial businesses of all kinds, including large sites owned by Avon and Carlsberg, the University of Northampton Waterside Campus and the iconic heritage buildings and churches like the Guildhall and All Saints.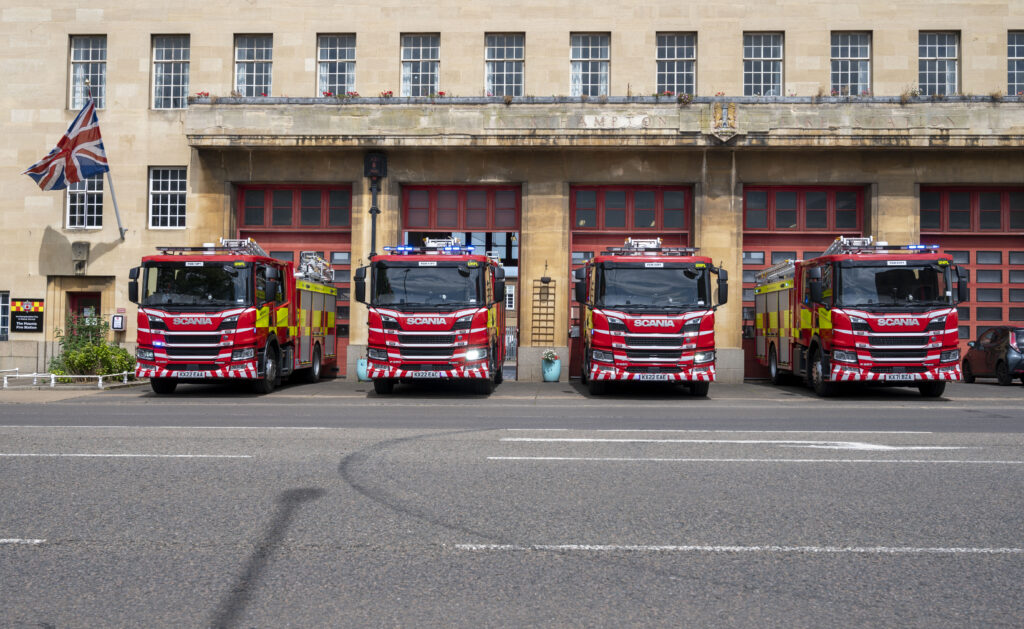 These buildings, organisations and demographic present The Mounts with multiple high-risk factors, posing challenges such as working at height, chemical incidents and population density. The Mounts receives many domestic and commercial fire call outs, as well as providing supporting resources to more rural locations and having a programme of community activities to help prevent fires.
During the Second World War a spotters' hut was built on the roof of the fire station as a perfect vantage point to watch for enemy aircraft.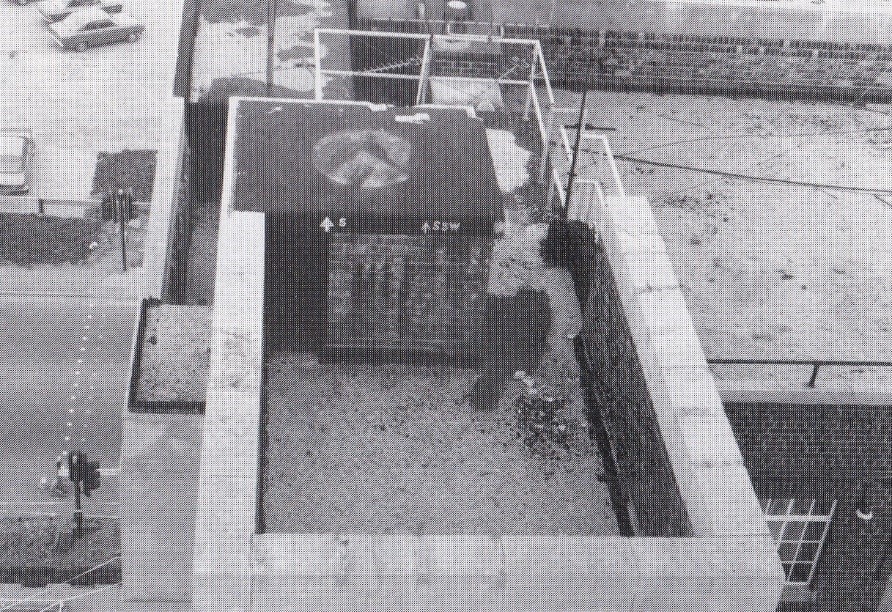 In 2012, Blue Watch received an award from the BBC 999 Awards for rescuing six people from a hot air balloon that had become tangled in an electricity pylon. The prize was a surprise makeover of the mess area at the station, with rugby legend Matt Dawson doing the big reveal!