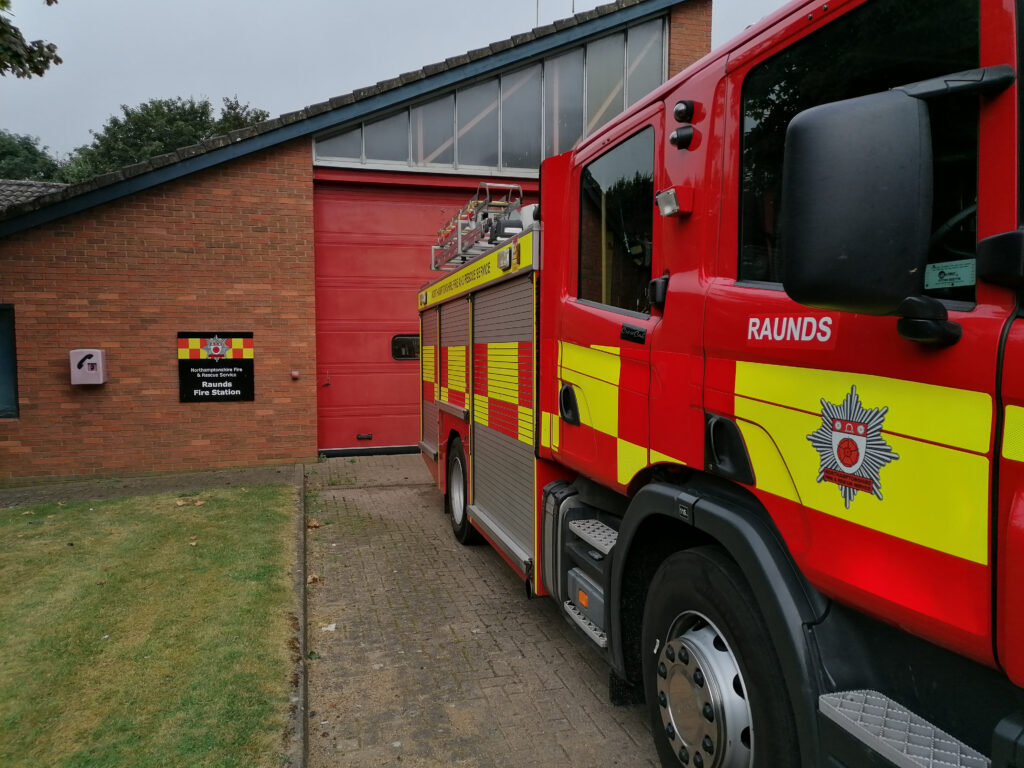 Address: 21 London Road, Raunds, NN9 6EH
Station Manager: Craig Douglas
CRG Watch Manager: Harvey Hilson
Drill Night: Wednesday 18:30-21:30
Raunds is an on-call station, with 11 firefighters responding to incidents by pager as and when they happen.
The London Road station was opened in 1989, replacing the longstanding station that was in the Square. The crew at Raunds cover the town of Raunds itself, as well as the villages of Ringstead, Stanwick, Chelveston and Caldecott.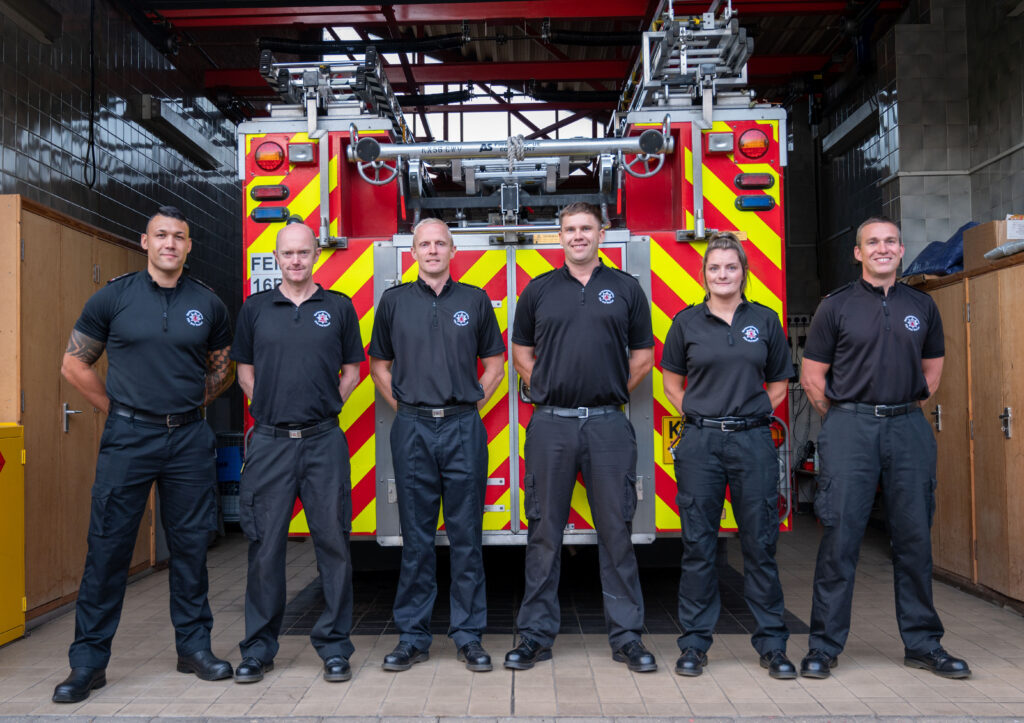 Its border straddles the River Nene, meaning that water safety is seen as a high risk to the community in the area – with Stanwick Lakes and Ringstead Lakes also on patch – and the large water and commercial presence of Rushden Lakes also nearby.
The station's proximity to the A45 means that road traffic collisions are a regular call out for the crew, and they also lend assistance across the border in Cambridgeshire for RTCs on the A14.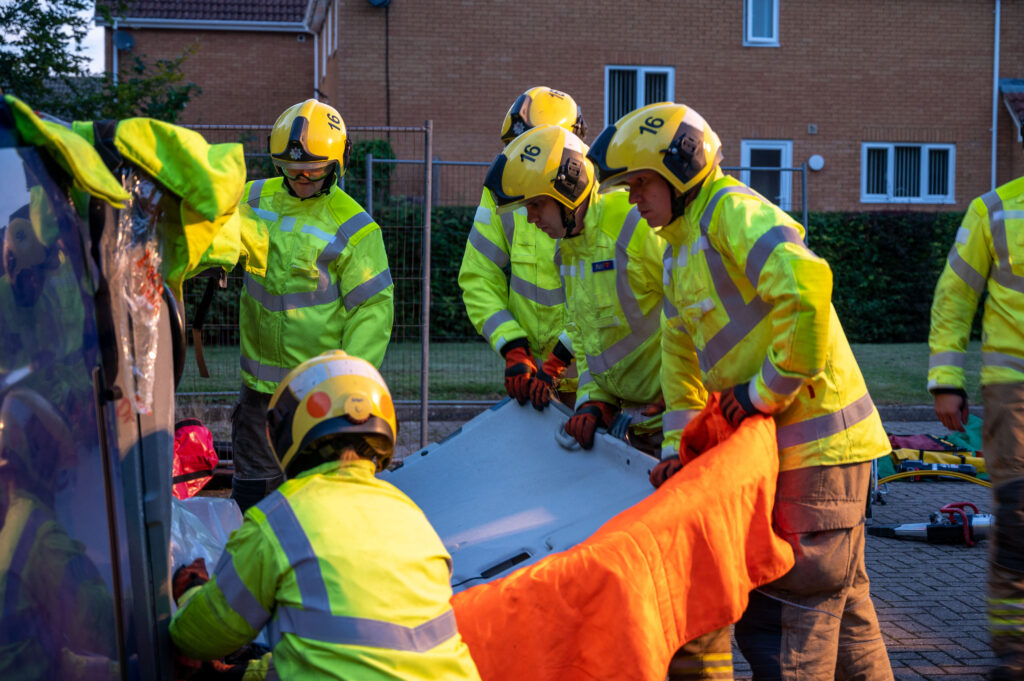 Usually, the biggest fire risks for the crews to deal with are rural ones such as farm blazes. But the logistics and business site at Warth Park – which is just behind the fire station – is the major employment area that could offer potential industrial risks alongside domestic incidents.
The station has struck up a partnership with one of the businesses at Warth Park, Howdens Joinery, that sees the firm encourage its employees to sign up as on-call firefighters at Raunds.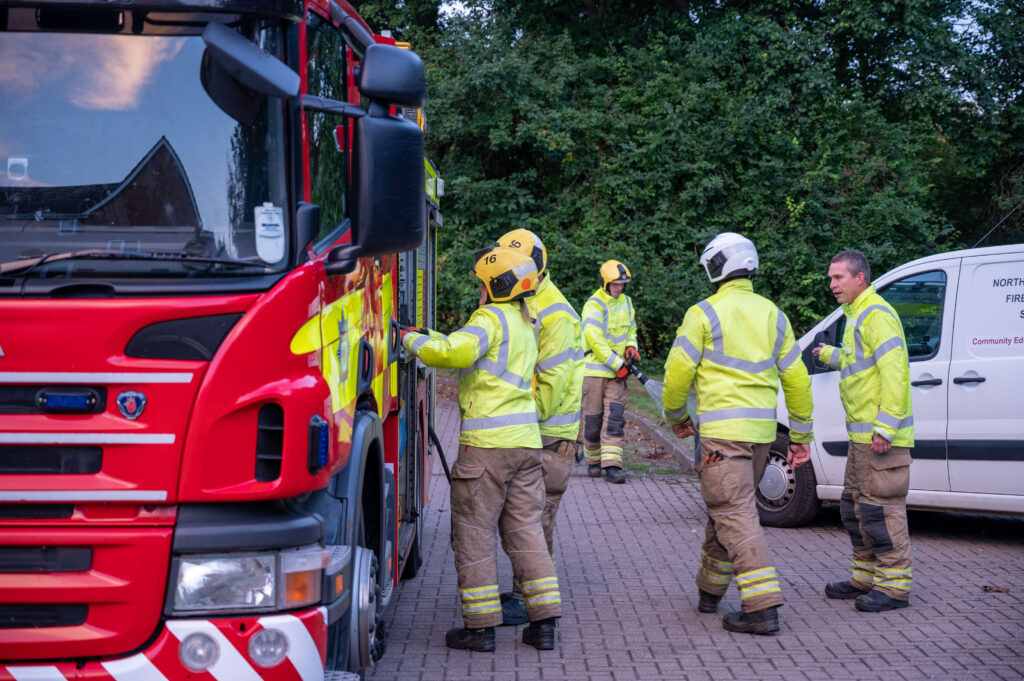 The station has one fire engine (FEM16P1), and an Initial Intervention Vehicle that is used by the station's CRG watch manager to attend road traffic collisions. The crew is typically called to about 150 incidents a year.
Three members of the crew – Bradley Smith, Philip Radwell and Stephen Saddington – received commendations from the Chief Fire Officer in September 2021 for the support they lent to East Midlands Ambulance Service during the COVID-19 pandemic.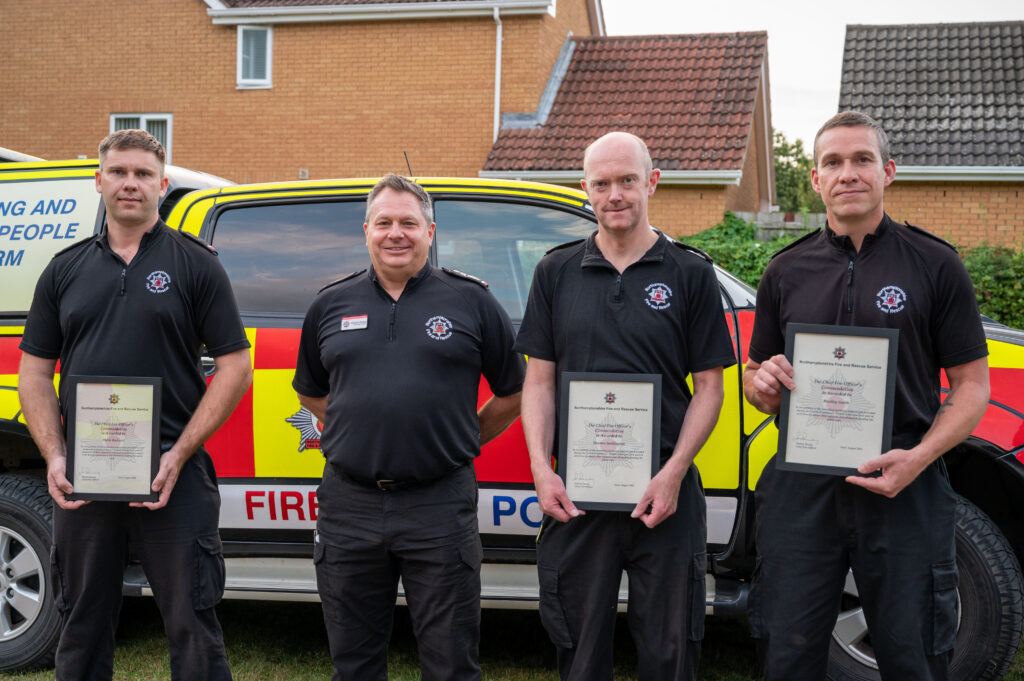 The crew will undergo regular training at their weekly Wednesday evening drill nights, where they will maintain skills through drills on incidents such as RTC, hazmat and water safety.
They also have a big community presence, regularly attending schools such as The Manor School and taking the fire pump down and showing students their RTC drill and promoting safe driving. They also heavily promote water safety messages, urging students not to swim in locks and rivers.