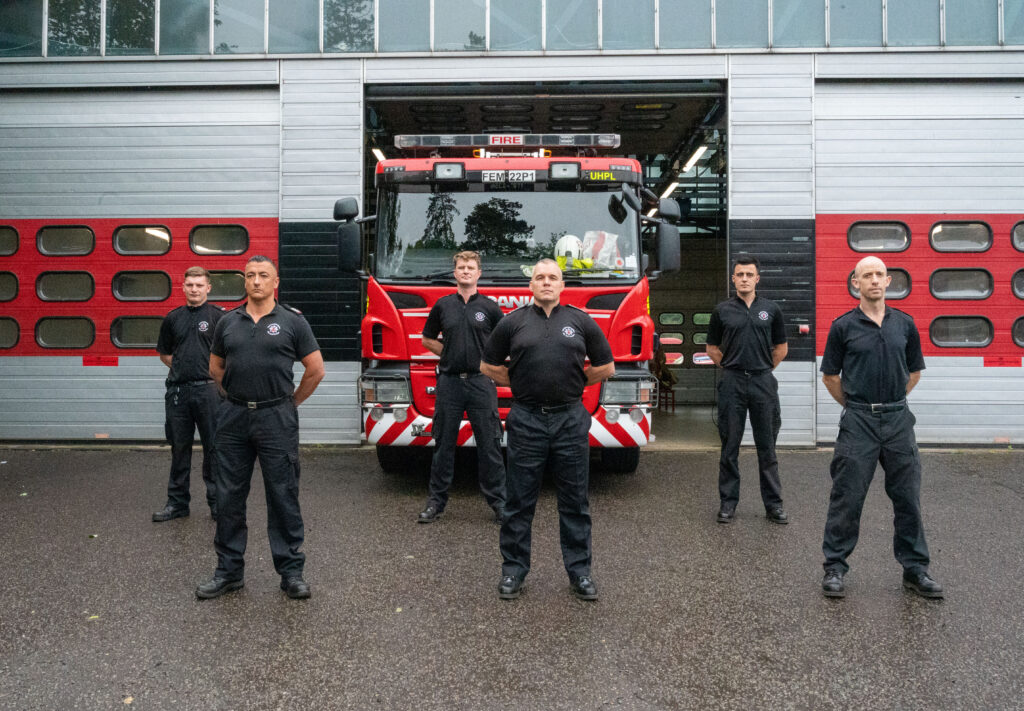 Address: 4 Foskett Close, Rushden, NN10 6PR
Station Manager: Craig Douglas (pictured below)
Rushden Fire Station is a variable crewed station which means it is manned Monday to Friday from 7.30am to 6pm. Outside of these hours it operates as an on-call station, providing cover 24 hours a day, seven days a week.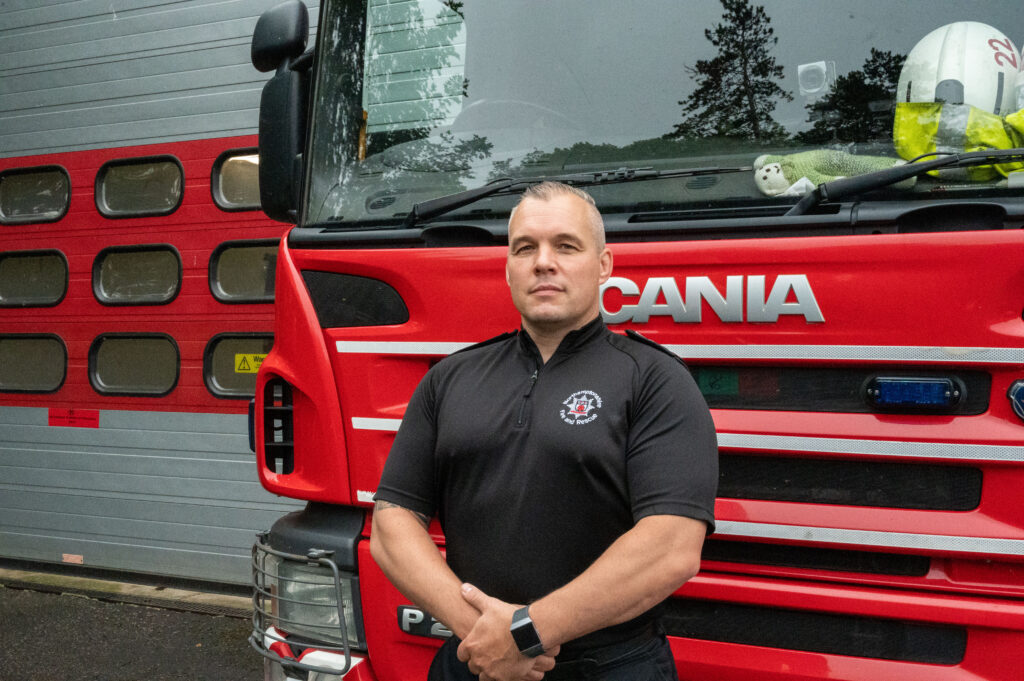 Rushden Fire Station covers Rushden, Higham Ferrers, Irthlingborough, Irchester and surrounding areas. Rushden is the fifth largest town in the county and the southern limits of the town border with Bedfordshire. The station serves a population of more than 35,000 people based on statistics of Rushden and Higham Ferrers (2011 census).
The fire station is a joint base with Northamptonshire Police, where the local policing team is based alongside 23 fire staff, 12 of whom work the weekday shifts and 11 who are the on-call crew.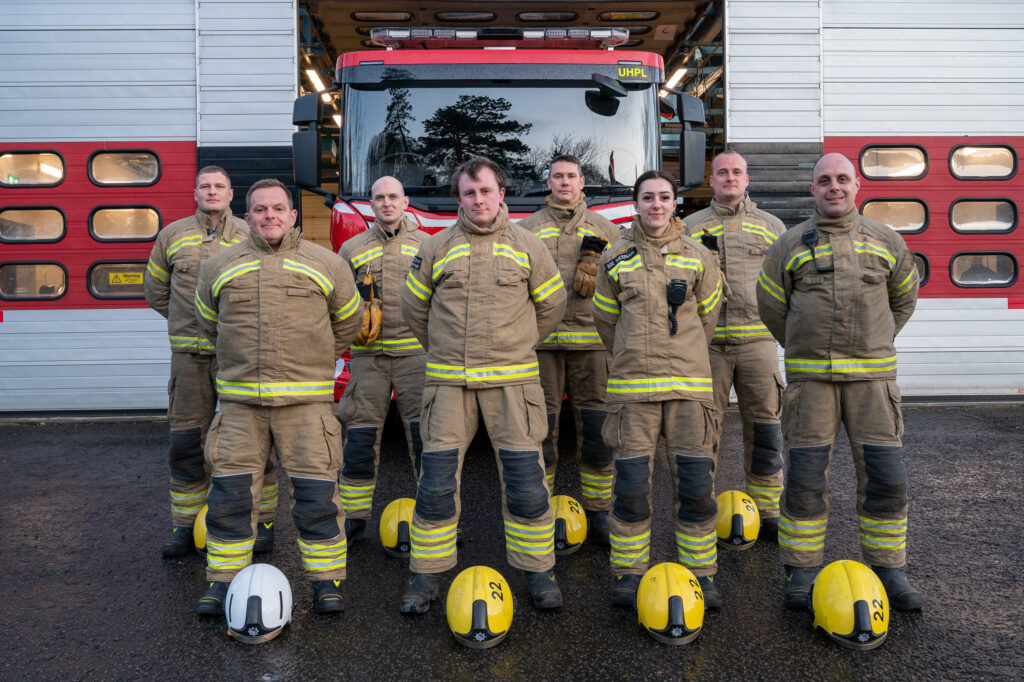 Rushden Fire Station has two appliances, a main rescue pump and a compact pump. There is also capability to attend emergencies involving hazardous material. Crews from Rushden attend approximately 260 incidents each year with a relatively even split between false alarms, fires and non-fire incidents such as rescues and road traffic collisions.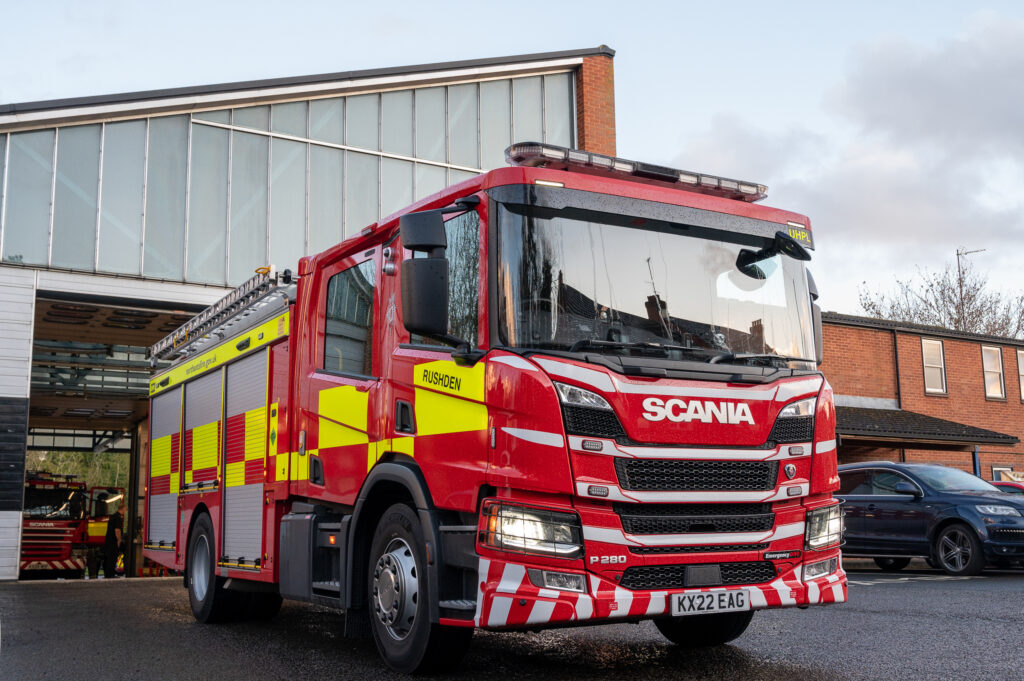 Rushden's location at the intersection of the A45 and A6 means crews are not unfamiliar with road traffic incidents. Its proximity to Rushden Lakes and Stanwick Lakes, both of which see many hundreds of visitors every day, brings with it water risks but also opportunities to interact with the public as part of their prevention activities.
Crews are also active in the local community, participating in careers days, holding open days, community educational activity events and the station even hosts blood donation sessions for the NHS.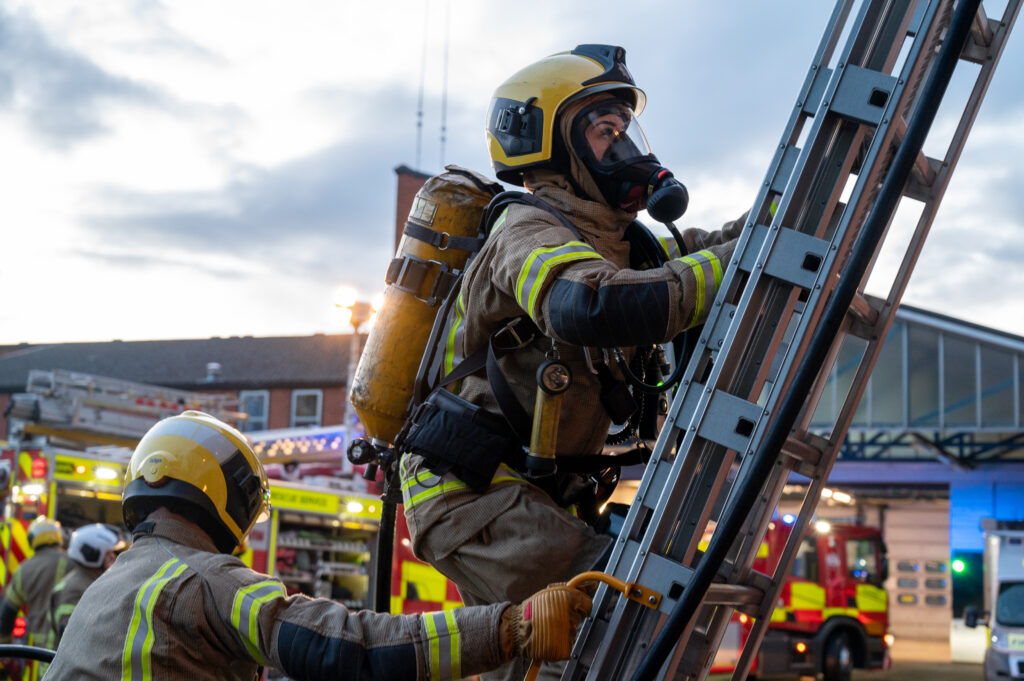 Rushden Fire Brigade was founded in 1877 under the Captaincy of William Foskett. The Brigade started with just 12 men. The original method of alerting the Brigade was to ring the bell inside St Mary's Church. In 1901, the "Great Fire" of Rushden, which burnt for three days, destroyed two factories, a school, 16 shops and 12 houses.