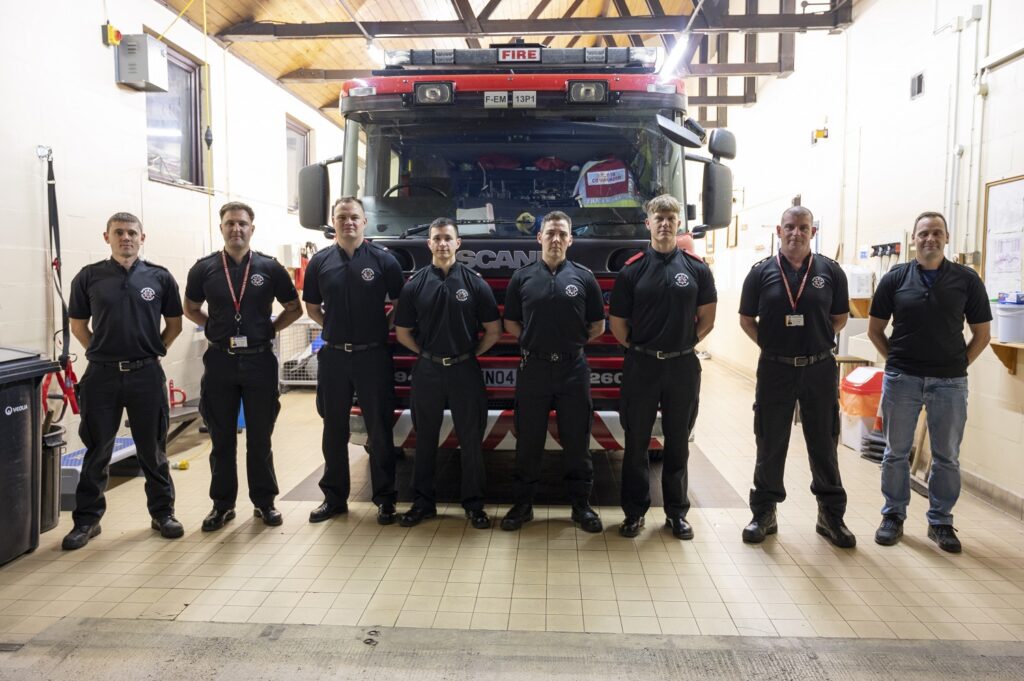 Address: 8 Tresham St, Rothwell, Kettering NN14 6ES
Station Manager: Ronnie Rochester
CRG Watch Manager: David Day
Built in the 1980s, Rothwell Fire Station, which was previously located on School Lane, and its on-call crew are at the centre of community activity, playing a key role in supporting the town of Rothwell. The on-call station provides emergency service cover part-time to Rothwell, Desborough, Kettering and the surrounding villages and hamlets. The station also participates in joint training exercises with these other fire stations.
The small market town, used to be one of the biggest towns in the county, but has been over-taken by developments elsewhere. Rothwell has a mix of residential properties and a variety of small businesses, along with three schools. The town is seeing some growth with housing developments in the pipeline.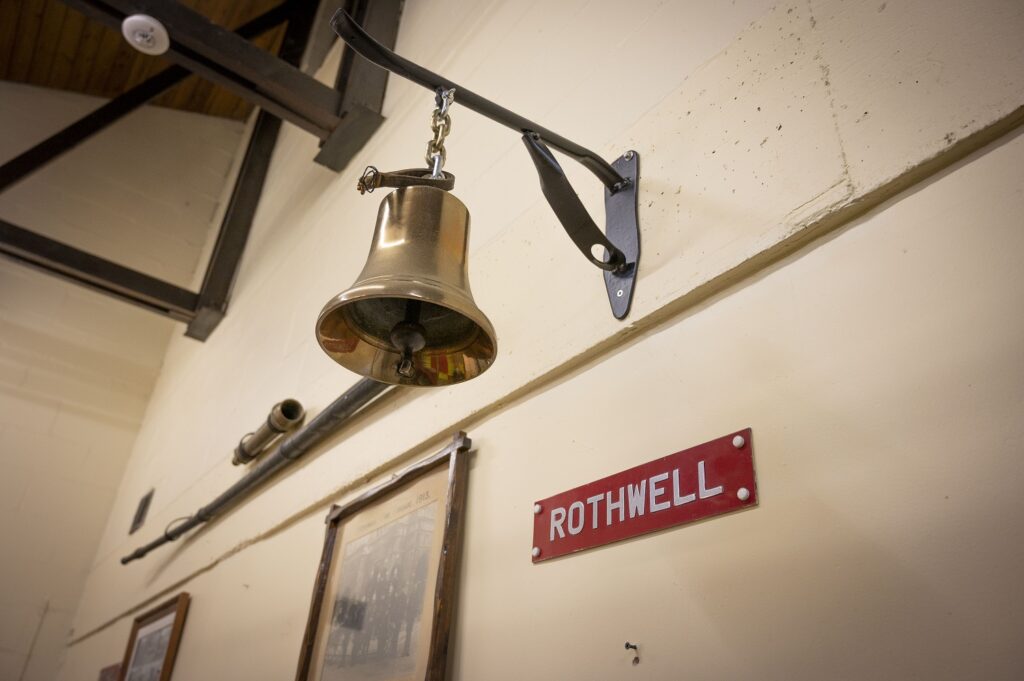 Rothwell has a Scania fire appliance as its main vehicle and an Initial Intervention Vehicle which attends road traffic collisions and supports the on-call crew to other incidents.
The on-call crew consists of 12 local residents who operate part-time responding to pagers which sound when an incident is reported. On-call crew members all live within 8 minutes of the fire station so know the area very well, respond quickly to emergencies and have good relationships with local people and businesses.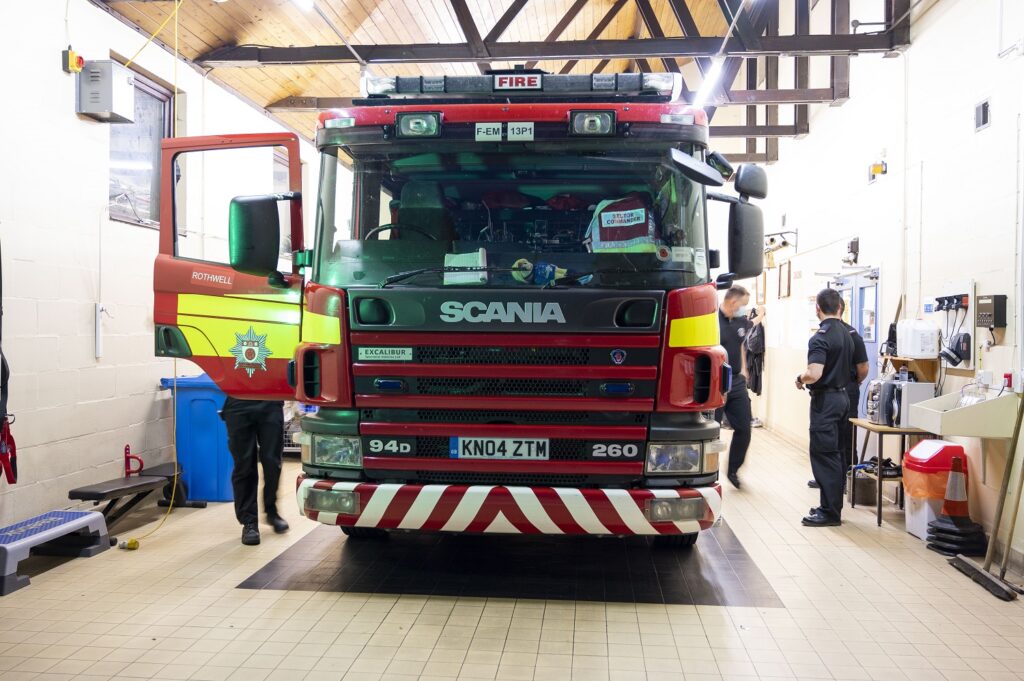 Rothwell crews attend a wide variety of incidents in urban and rural areas, with a higher number of road traffic collisions due to the proximity of arterial roads in the county.
Since the COVID-19 pandemic started in 2020, Rothwell Station have worked together as a team to support the local community by volunteering to undertake extra duties such as driving ambulances for the East Midlands Ambulance Service and providing support at the temporary mortuary.
They also carried out a very successful Halloween Light Tower event in 2021, inviting members of the public to bring their own pumpkins along to help light out the drill tower in the station yard – and raise money for The Fire Fighters Charity in the process.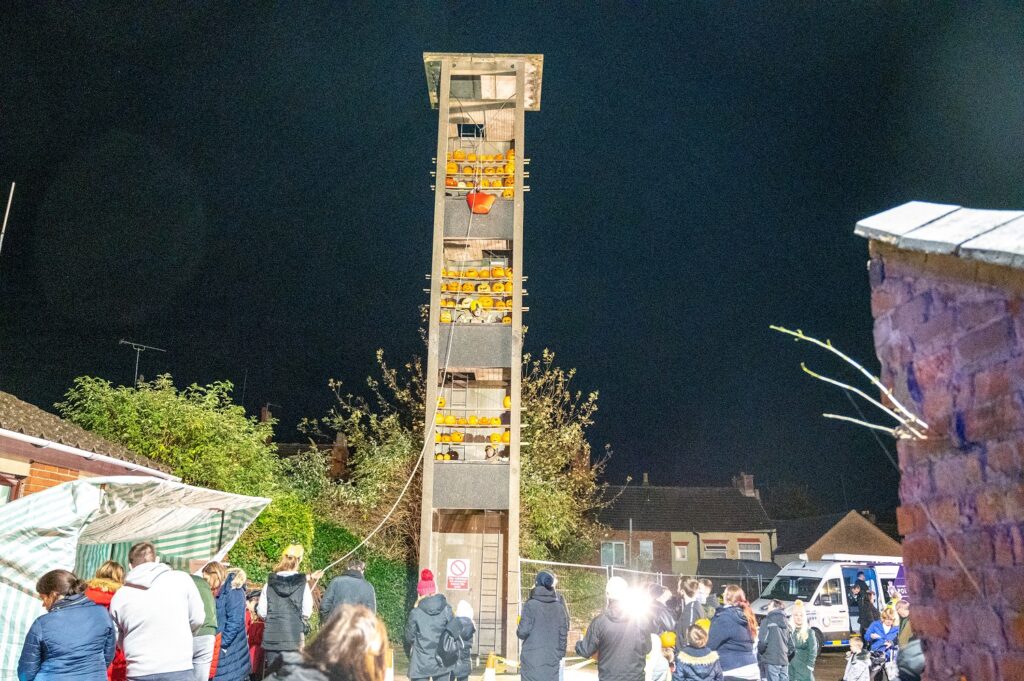 Rothwell also worked with the Prevention Team to deliver prescriptions and provide a friendly face to the clinically extremely vulnerable in the community at what was a very difficult time for many people.
This additional community work has been recognised by former Chief Fire Officer Darren Dovey in the 2021 annual awards, as they received the Chief's Community Award.