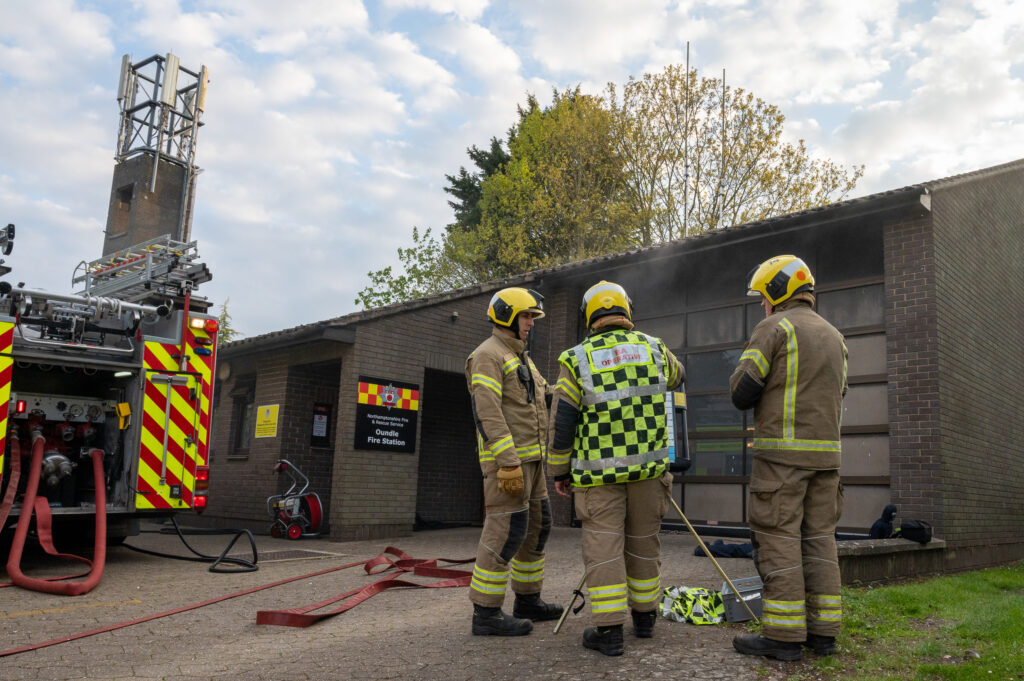 Address: Glapthorn Road, Oundle, PE8 4JA
Station Manager: Paul Arnold
Watch Manager: Matthew Prior
Drill Night: Wednesday 18:30-21:30
Oundle Fire Station is crewed by nine part-time, on-call fire-fighters who respond to alerters when there is an incident that they need to attend.
Together the crew cover the second largest patch within the county, with a total ground area of almost 21,000 hectares. Oundle itself is a small market town with a mix of residential properties and a variety of businesses.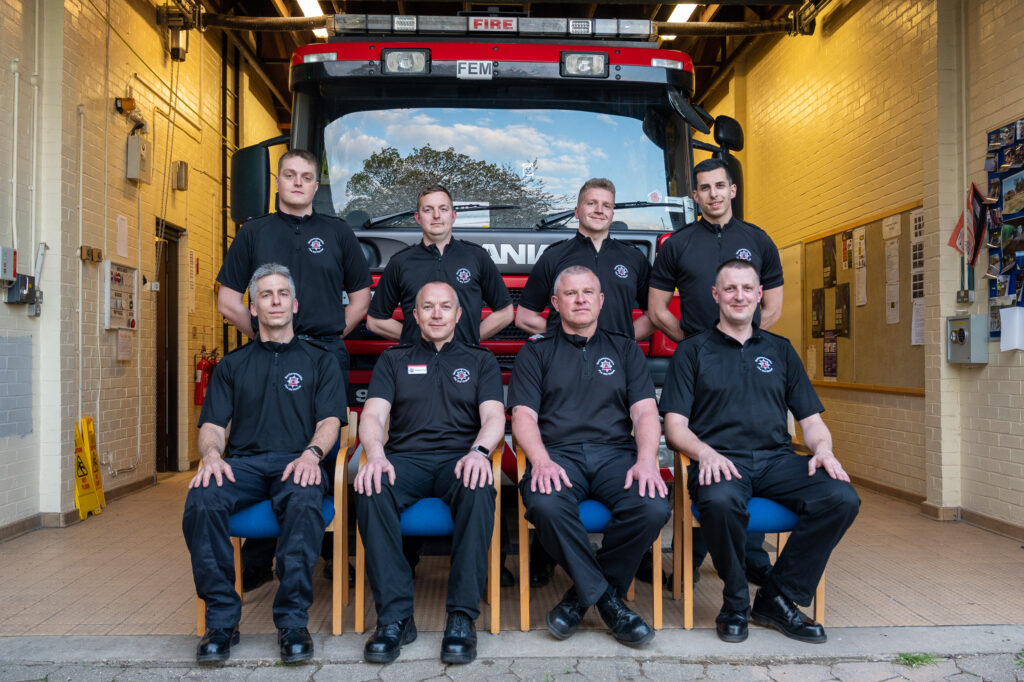 The town has four schools, one of which is a large public school. The on-call crew enjoy excellent relations with all of the schools and will regularly attend them to show students around the fire engine and demonstrate drills in areas such as road traffic collisions and water rescue.
As well as Oundle, the station covers a large and predominantly rural patch including the villages of Barnwell, Woodnewton, Warmington, Nassington, King's Cliffe and Fotheringhay. Altogether the patch has a population of more than 15,000 people. The crew will also occasionally provide cross border support for major incidents in Cambridgeshire.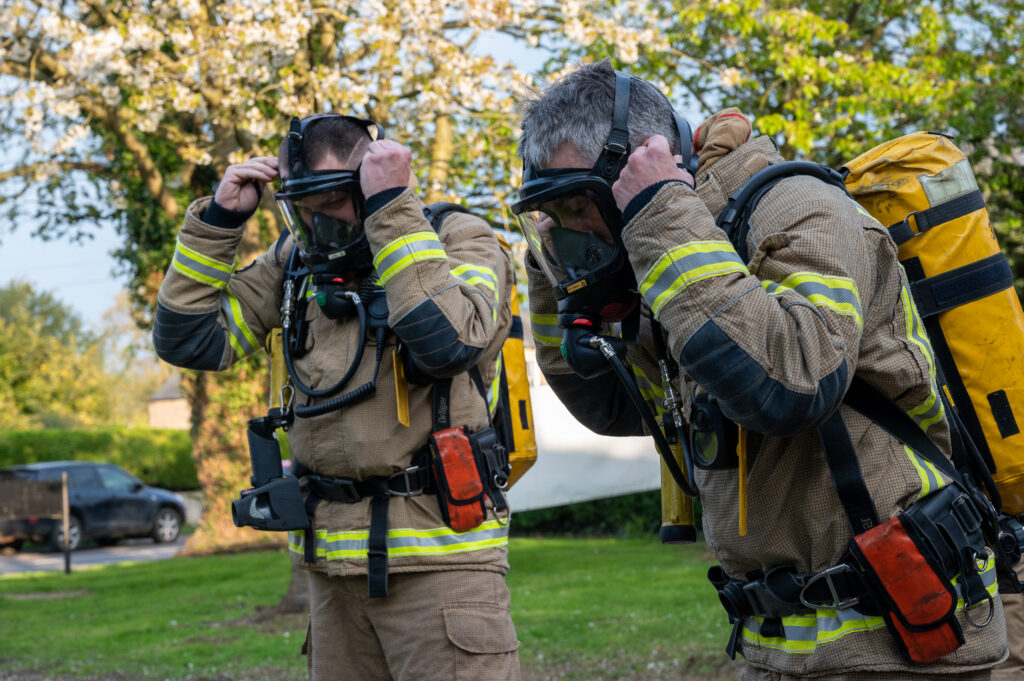 The main fire engine is also used to co-respond, which will allow the station's on-call staff to attend to medical emergencies where paramedics may be far away or unable to attend.
The station is typically called to between 50-70 incidents a year, but the patch is an unpredictable one. In 2020 the crew were called to six incidents of flooding on Christmas Day alone.
Water is a big risk within the rural patch, with large water presences at Barnwell Country Park, Oundle Marina and the Bluebell Fishing Lakes, as well as a long stretch of the River Nene offering risks that may require water rescue efforts.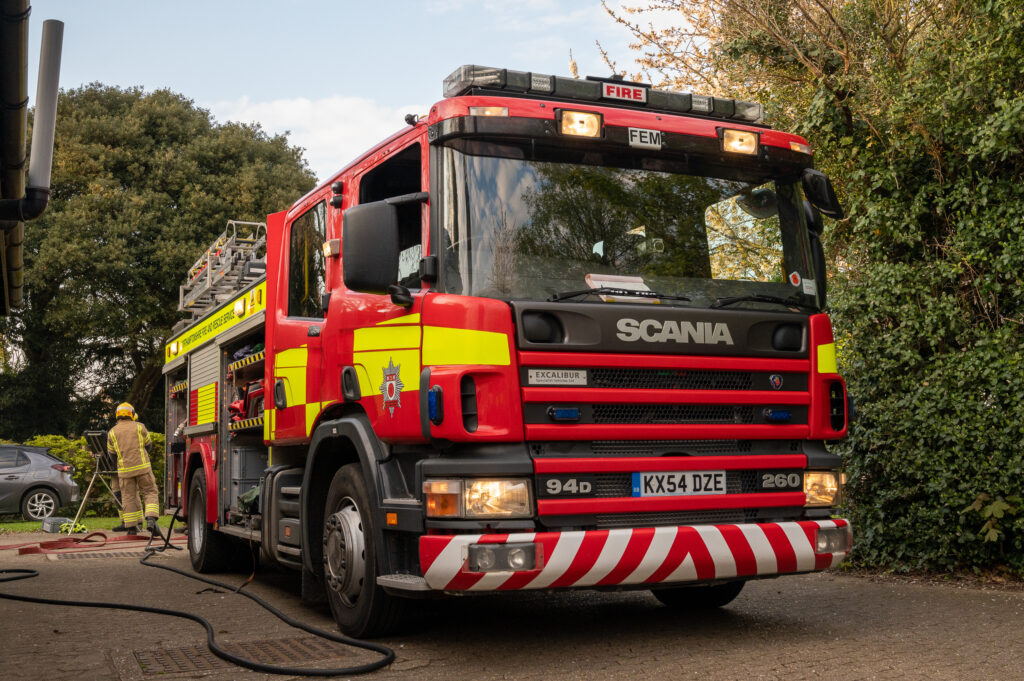 There are also two key A-roads which run through the area: the A427 which links Oundle to Corby, and the A605 which links the A14 at Thrapston to Peterborough. Road traffic collisions on these transport routes is one of the more regular call-outs for the crew.
The firefighters at Oundle make sure they get out and about in the community as much as they can, carrying out fire safety checks and nursing home visits, as well as visiting schools and bringing the appliance along to summer camps in the area.