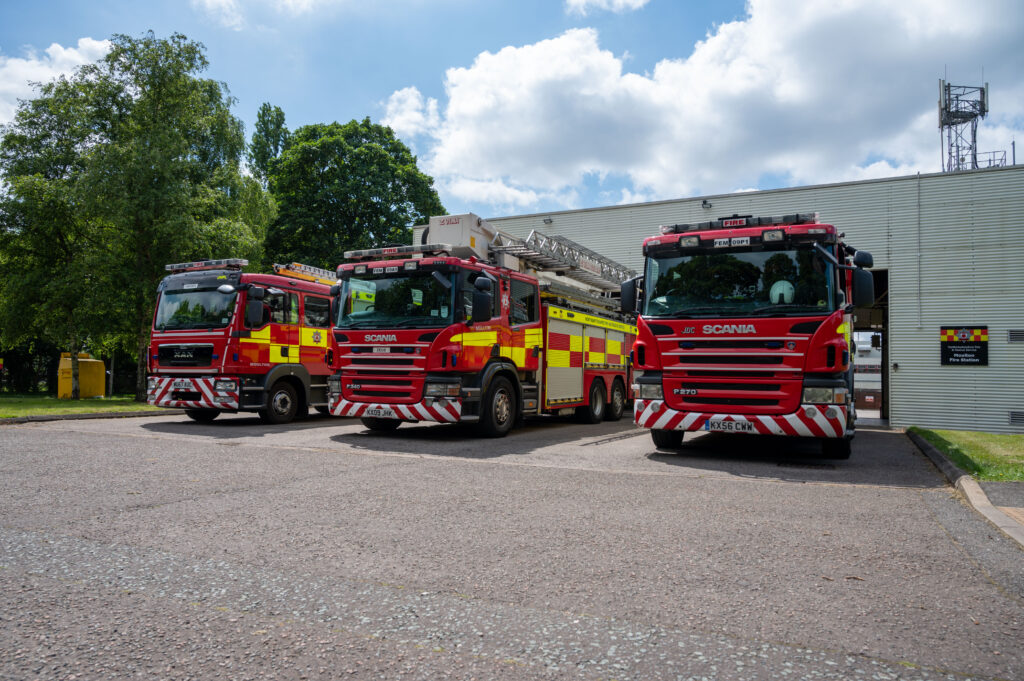 Address: Moulton Way, Northampton, NN3 6XJ
Station Manager: Tom Hodson
Moulton Fire Station opened in 1977 and is home to 24 wholetime firefighters, made up of six each on Red, White, Green and Blue watches. It also has eight retained firefighters who are on-call on shifts throughout the week, as well as two watch managers who can drive the 4×4 initial intervention vehicles that will attend road traffic collisions.
Moulton attends many incidents in Northampton and has really ingratiated itself in the life of the town – regularly carrying out home fire safety visits and 'hot strikes' with key safety advice for both residents and businesses following incidents. The station also has a visible presence at community events and religious festivals such as Eid and Diwali, handing out information that can keep residents safe during celebrations.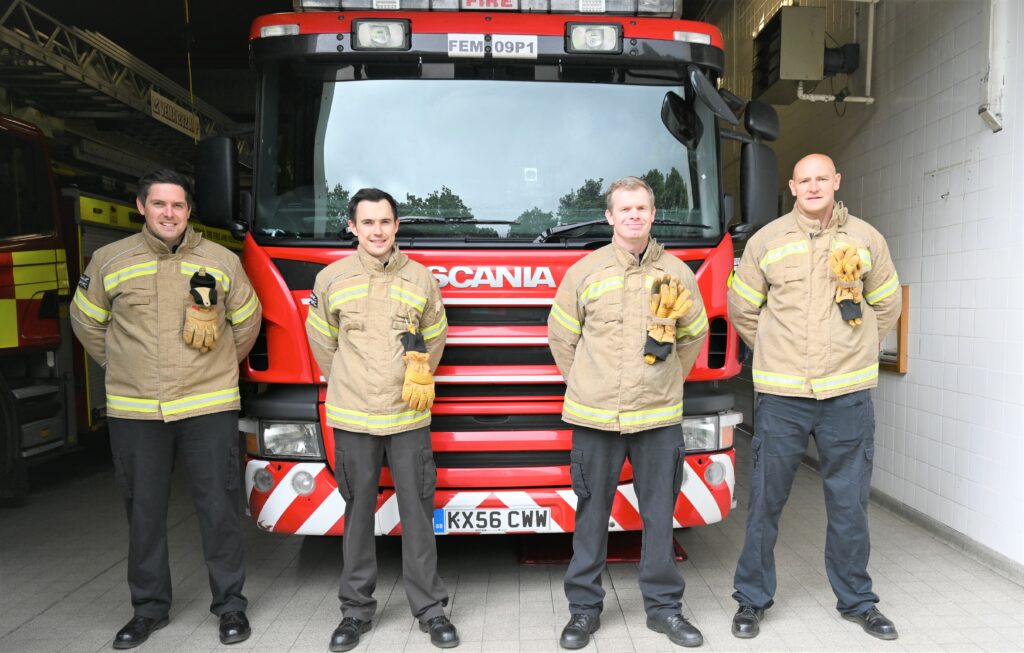 The Moulton crew also cover both the rural communities to the north of the town and the large Moulton Park industrial estate nearby. Incidents are varied at Moulton, but its location between two large water sites – in Billing Aquadrome and Pitsford Reservoir – mean that water safety is never far from its thoughts. Crews work on measuring risk at both sites, as well as the marina in Earls Barton.
The Station also has a number of on-call firefighters, led by Watch Manager David Seymour, who will respond to incidents via a pager as and when they are needed. They will also meet once a week on a Wednesday evening to do training drills to keep their skills up to date.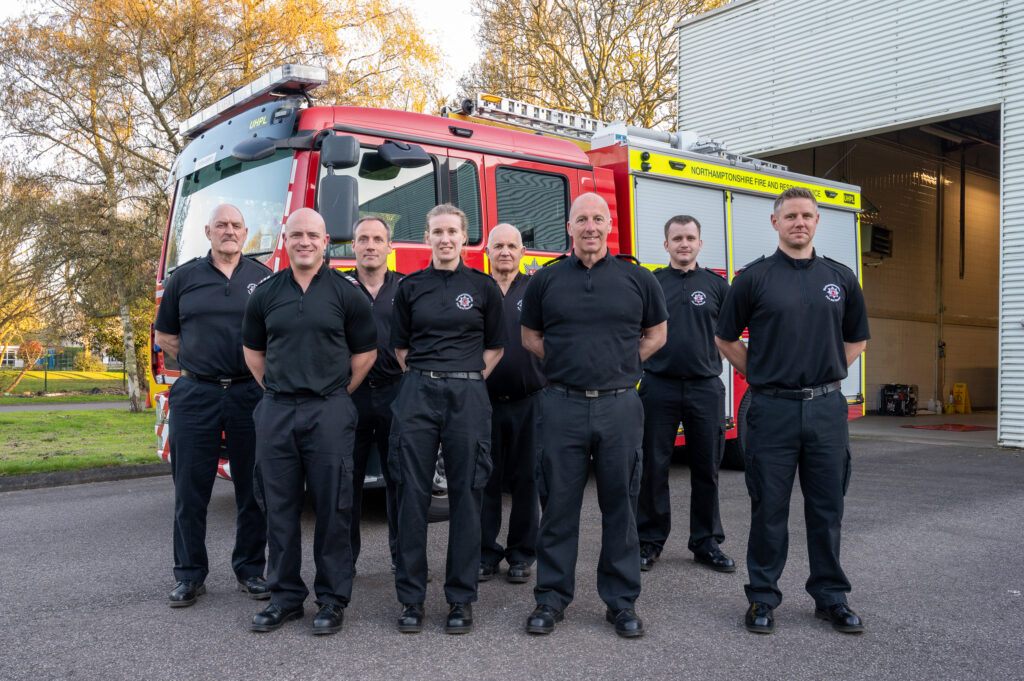 Typically, the station will attend about 900 incidents every year, and helping them to tackle those are the station's appliances. Moulton has one fire pump for its wholetime firefighters and a dedicated compact pump – which is slightly smaller as it seats five instead of six – for its on-call crew, who will respond to incidents when alerted.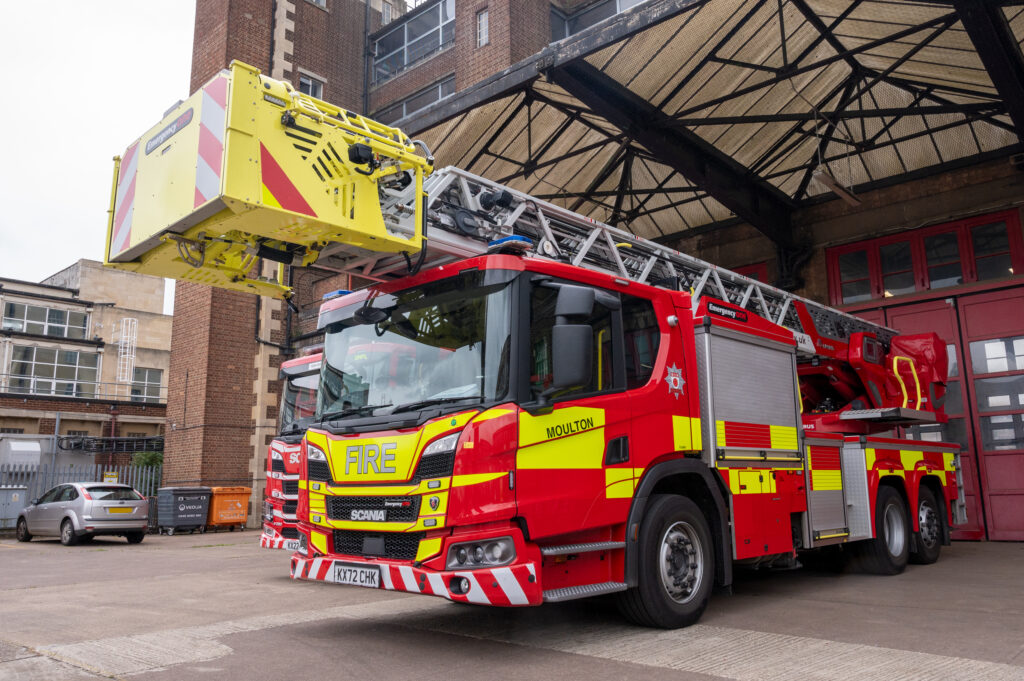 Moulton is also home to one of two aerial rescue pumps in the county, the other being located in Corby. The aerial at Moulton has a mobile aerial ladder that can reach 42 metres into the air to tackle fires at height, factory blazes or provide rescue from tall buildings.
The prime mover is also based at Moulton – which acts as a hook that can be attached to all the emergency pods dotted across stations in the county. If the foam pod in Kettering is needed, then the prime mover will be deployed from Moulton to transport it to the required destination.
Crews at Moulton also have access to the OSU Module Pod based at The Mounts – which can hold further breathing apparatus for large scale incidents.