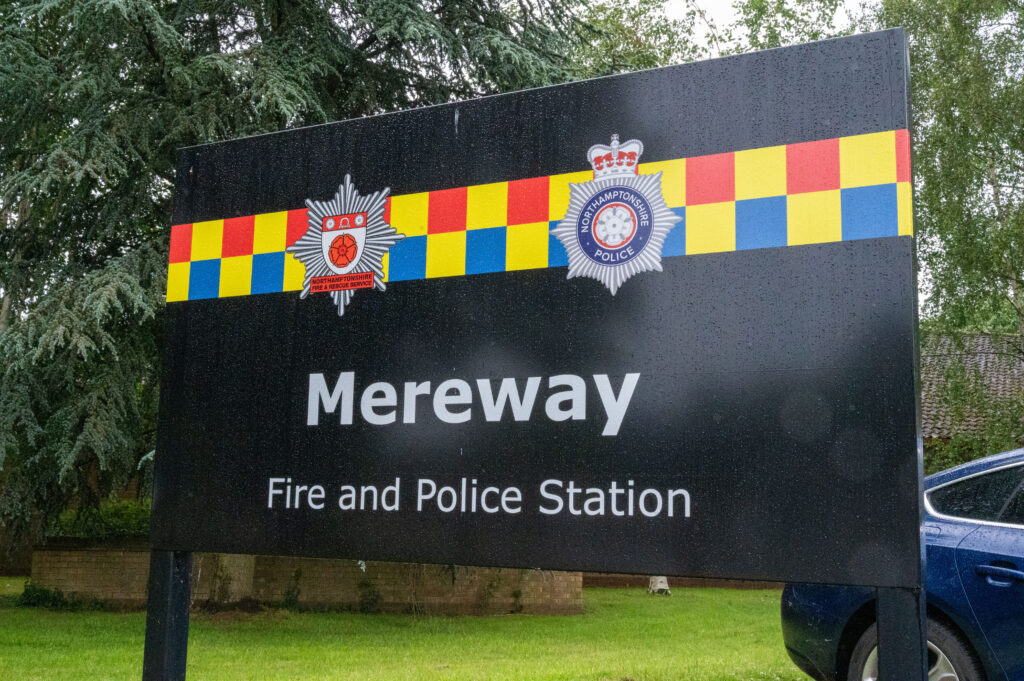 Address: Mereway, Northampton, NN4 8BW
Station Manager: Scott Hirons
Mereway Fire Station is a wholetime station that is crewed 24 hours a day, seven days a week, 365 days of the year by four watches (Red, Blue, White and Green).
Twenty-five operational fire staff work out of Mereway along with 12 Neighbourhood Police colleagues and the Joint Operations Team (JOT), which consists of six operational fire staff and six police officers.
JOT is a key function of the Fire Service, enabling interoperability between Fire, Police and other external agencies. They manage operational procedures, learning and evaluation, event planning, risk intelligence and provide incident support.
The station patch has a mix of urban residential properties, as well as rural properties in villages such as Blisworth, Harpole, Horton and Roade and commercial premises, including those on Brackmills and Swan Valley industrial estates.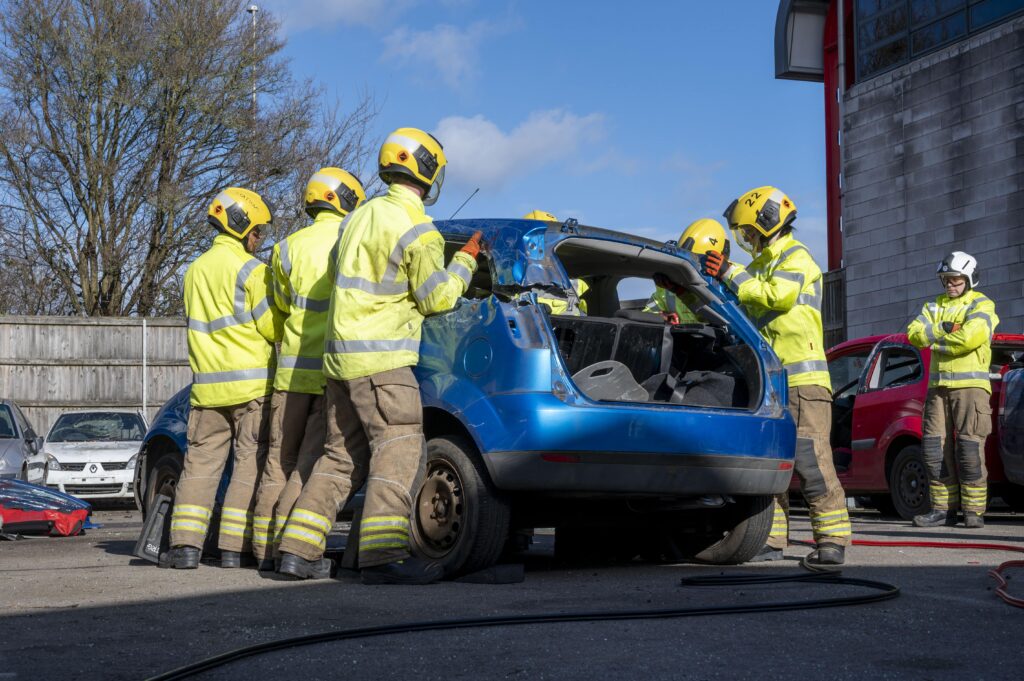 Due to its location just off the A45 and its proximity to the M1, Mereway also covers a section of the motorway and other major roads in the county.
In 2020, Mereway attended 808 incidents, which is slightly lower than previous years. Crews from Mereway attend most incidents that happen on the Northamptonshire stretch of the M1. The station houses specialist water rescue appliances and crews are trained to work in fast moving water, so they deal with many water incidents.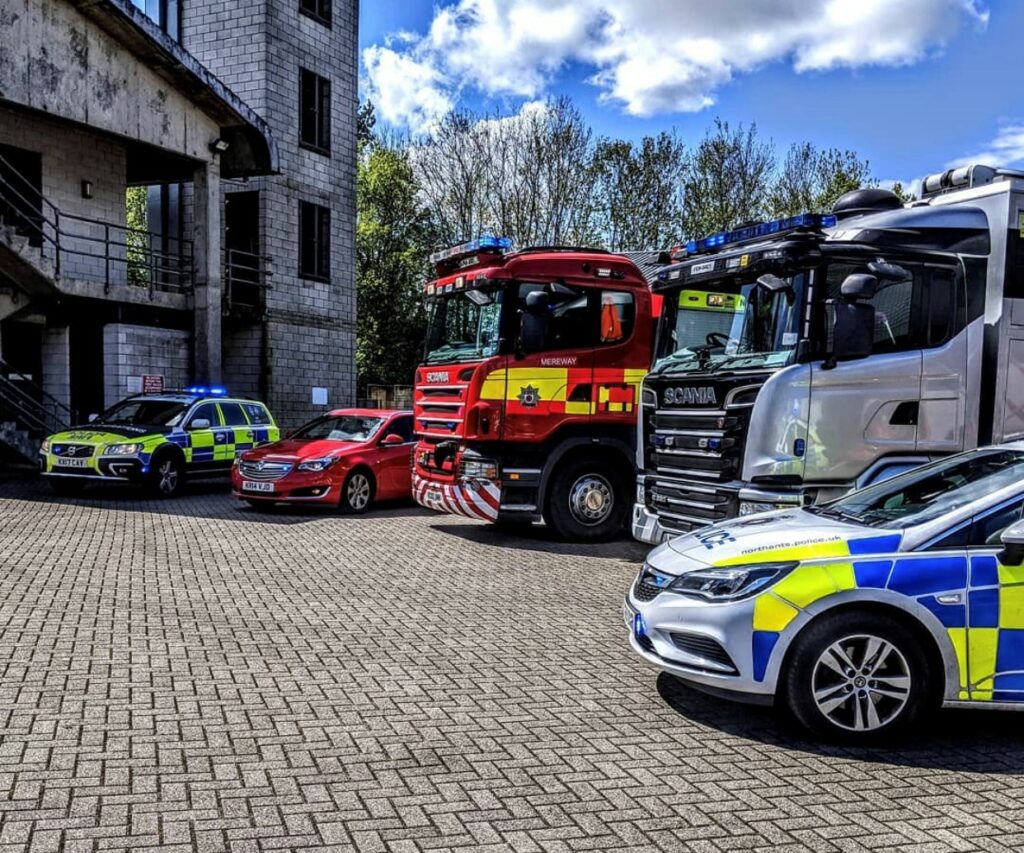 As well as serving their part of Northampton, Mereway crews can be deployed to incidents across the country in the event of a significant incident or planned large-scale event such as the British Formula One Grand Prix held at Silverstone. The crew work closely with the Joint Operations Team to provide additional resources at the circuit whilst maintaining the required level of emergency assistance throughout the county.
At Mereway there is one main rescue pump, a technical rescue vehicle, which provides specialist rescue equipment, a boat rescue unit and the Joint Command Unit, which enables police and fire services to work closely at major incidents where more than five pumps are in attendance.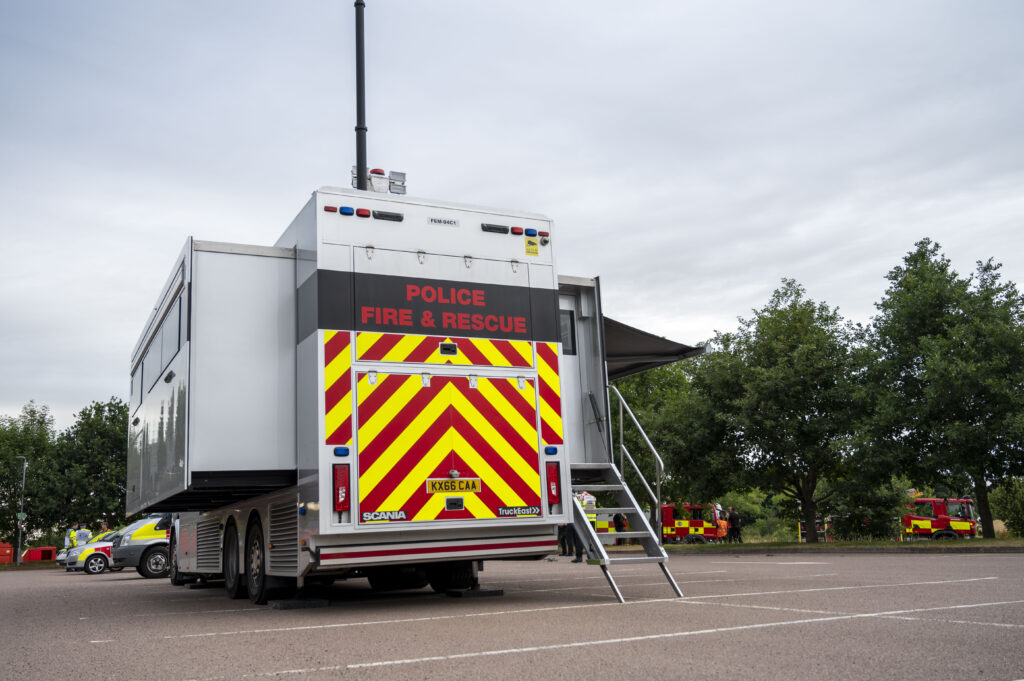 It is also home to the Multi-Agency Specialist Assessment Team vehicle (MASAT) which enables two or more representatives from different agencies to attend pre-planned events and operations of incidents. Mereway Station has specialist resources for water rescue and technical rescue and has on site a vehicle compound where they can set up mock road traffic collisions for training purposes.