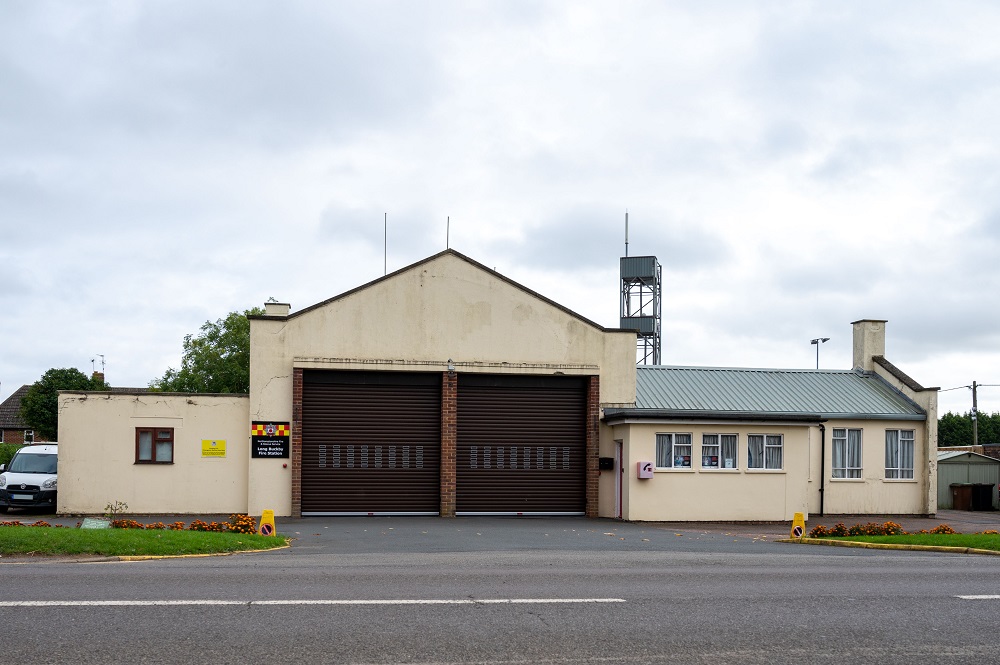 Address: Station Road, Long Buckby, NN6 7QB
Station Manager: Scott Hirons
CRG Watch Manager: Duncan Timbs
Drill Night: Thursday 19:00-21:00
Long Buckby Fire Station, which opened in 1956, is crewed by six on-call firefighters who, when on duty, respond to pagers when there is an incident that they need to attend. On-call crews all live within 5-8 minutes of their station and therefore know the local area, businesses and communities well.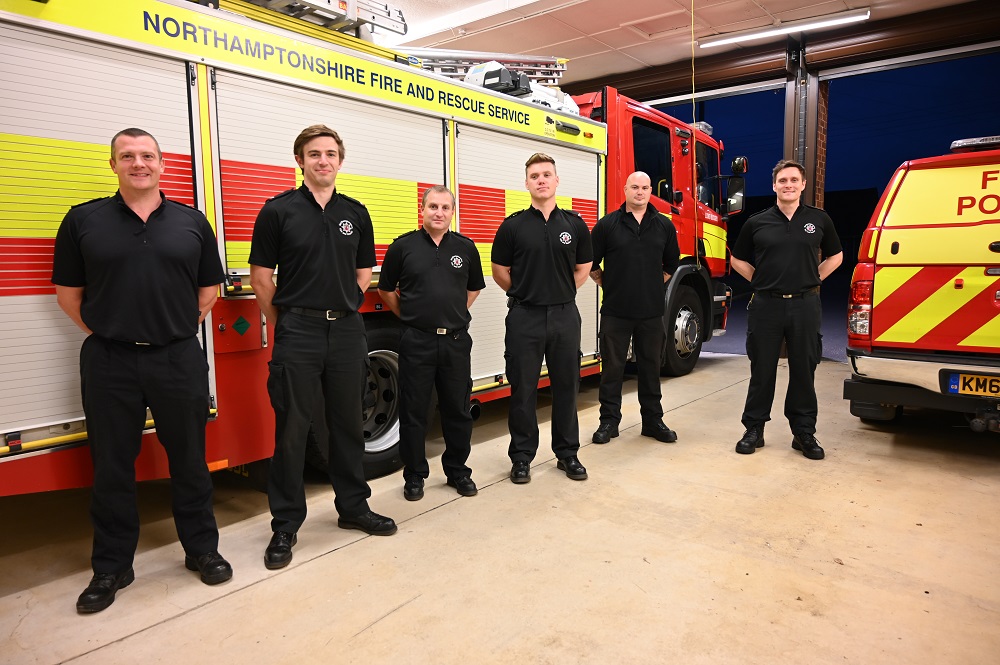 The Fire Station serves a mainly rural area including East and West Haddon, Watford, Whilton and Crick. The village, which has a population of around 4,300 residents, lies in West Northamptonshire, mid-way between Northampton and Rugby. There are two schools; an infant and a junior school and in addition to the 1,800 residential properties there are a number of small business providing essential and convenience services.
Long Buckby crews have access to a Scania fire appliance and an initial intervention vehicle which is used at road traffic collisions when certain equipment is required urgently.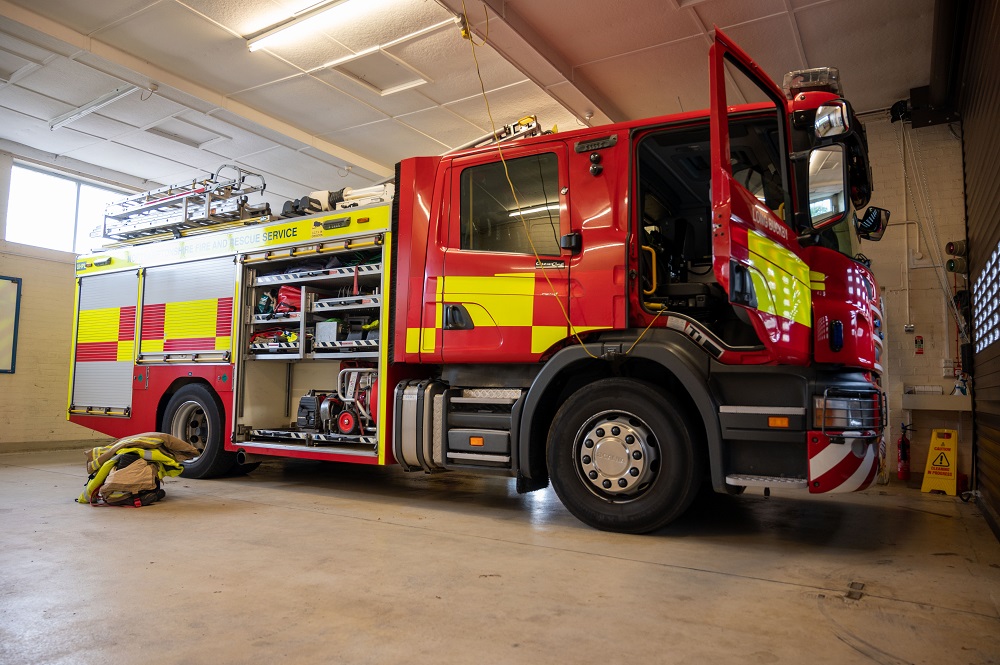 The crew attend a wide variety of incidents in and around the village and are typically called to between 120 and 130 each year, with the greatest number of incidents in one year being 430. There is a higher propensity of road traffic collisions around Long Buckby, possibly due to the proximity of the M1, A5 and A428.
Other risks within the area are; Althorp House, which requires a specific risk assessment due to the nature of the building and its historical significance, Ravensthorpe Reservoir which poses a potential water risk to the public and Long Buckby train station which sits on the busy West Coast Mainline between Birmingham New Street and London Euston.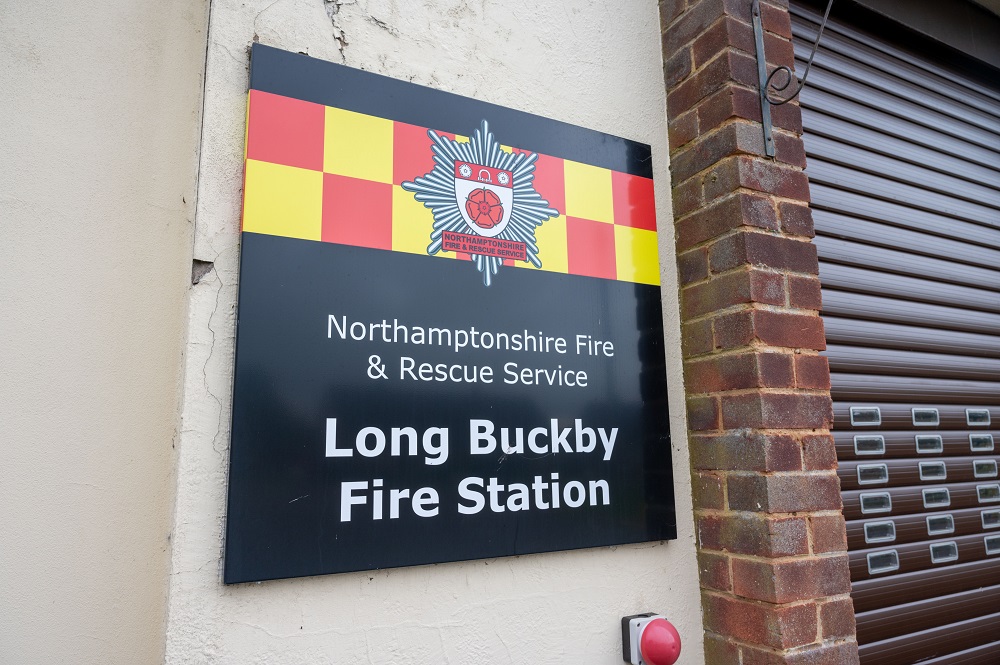 Daventry International Rail Freight Terminal (DIRFT) is also within Long Buckby's locality. Prologis RFI Dirft is recognised as the most successful intermodal (rail/road) logistics park in the UK because of its proximity to the M1 motorway and West Coast Mainline. The site includes various logistics and warehousing facilities and covers approximately 310 acres in total.
The crew attend a weekly drill night on Thursday where they spend three hours training and refreshing their life saving skills. They also spend time in the local community carrying out prevention work to educate the public on fire safety and will also carry out home safety checks, particularly to vulnerable residents.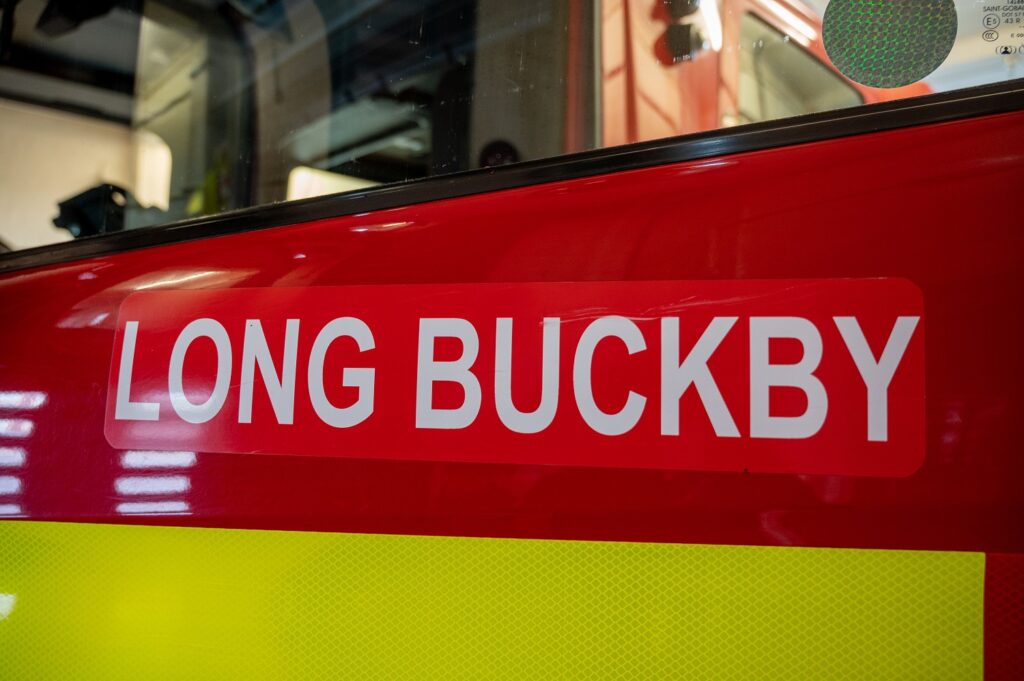 They host various events at the fire station such as open days and car washes and they support a number of local events including school open days, the Buckby Feast Day and the scarecrow festivals.
Local man and leading on-call Firefighter Harry Sabin, who aged 29, tragically lost his life in December 1968 due to injuries sustained whilst attending a road traffic collision on the M1, was based at Long Buckby. His ashes are interred at the front of the fire station with a memorial stone to mark his commitment to serving his community.