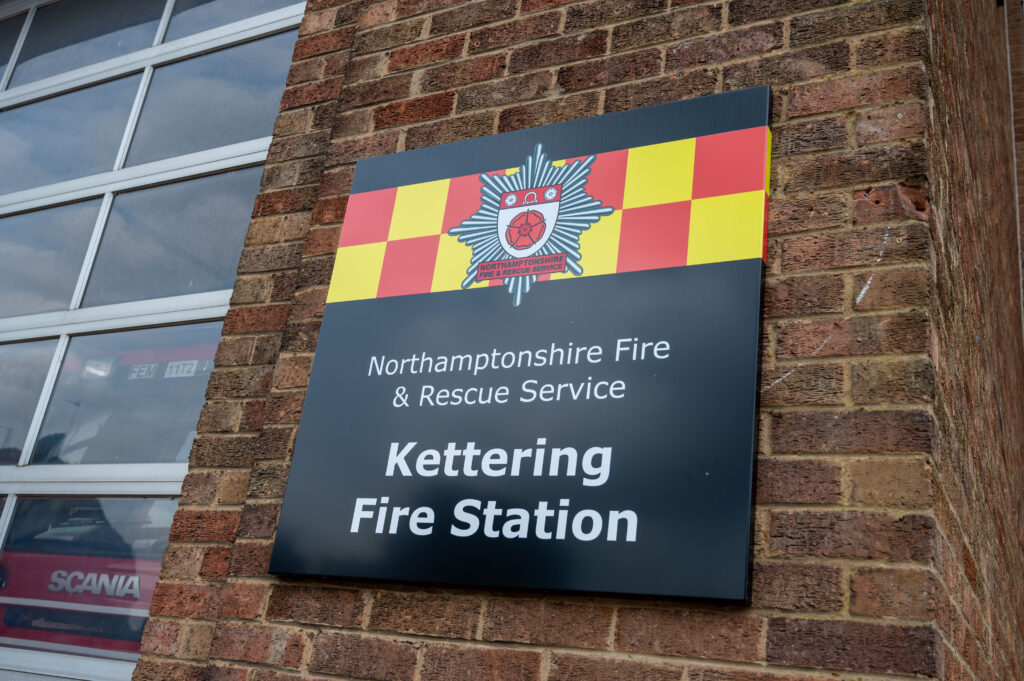 Address: Headlands, Kettering, NN15 6BH
Station Manager: Ronnie Rochester (pictured below)
Kettering Fire Station was originally located at the top of Market Street but moved to Headlands in 1955 when the current building was completed. Kettering Fire Station is a wholetime station crewed by four watches (Red, Blue, Green and White). There are 24 wholetime firefighters and a station manager who provide emergency response cover 24 hours a day, seven days a week, 365 days a year.
Kettering Fire Station, along with Desborough and Rothwell, provides cover to Kettering Borough which includes the town of Kettering and several rural hamlets and villages.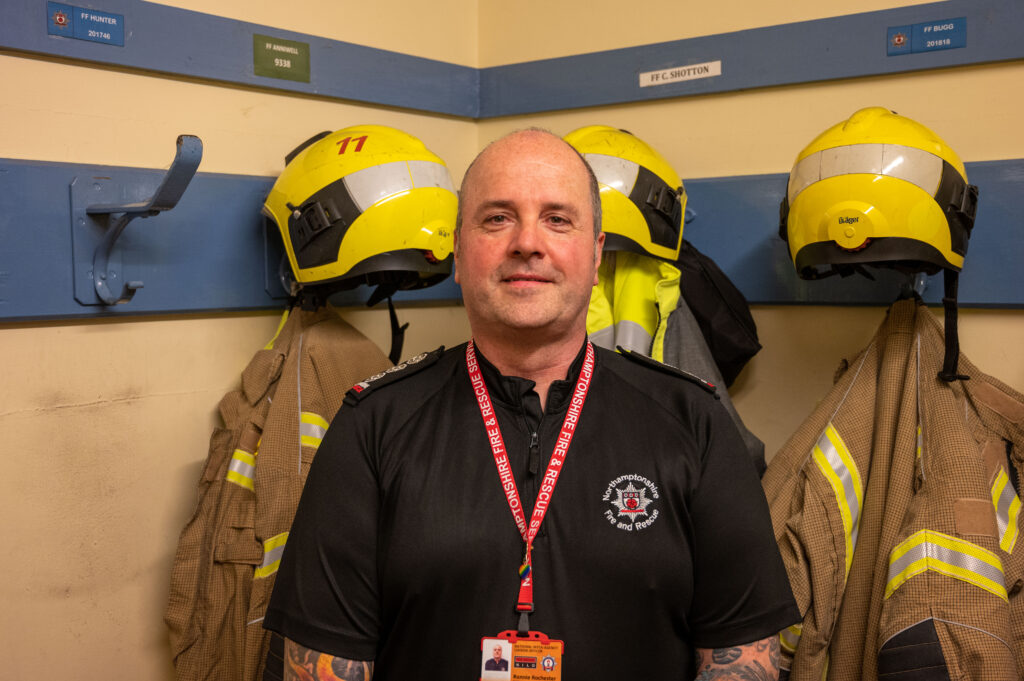 There is a wide range of commercial and private properties in and around Kettering and areas with a high population density. The region has a number of significant main roads and three flood risk zones.
Kettering is seeing a significant amount of commercial and population growth, which brings with it additional challenges for Kettering Fire Station such as increased fire risk and road traffic incidents, as well as commercial and residential flooding.
The station has two water pumps, one used by wholetime crews and one for the on-call crews. Kettering is the only station in Northamptonshire to house a water and foam pod which will be used at incidents involving oil, petrol and chemicals. There is also a compact pumping appliance which joined the fleet in 2018 and the initial intervention vehicle which includes equipment that can be used immediately at road traffic collisions or other non-fire related incidents.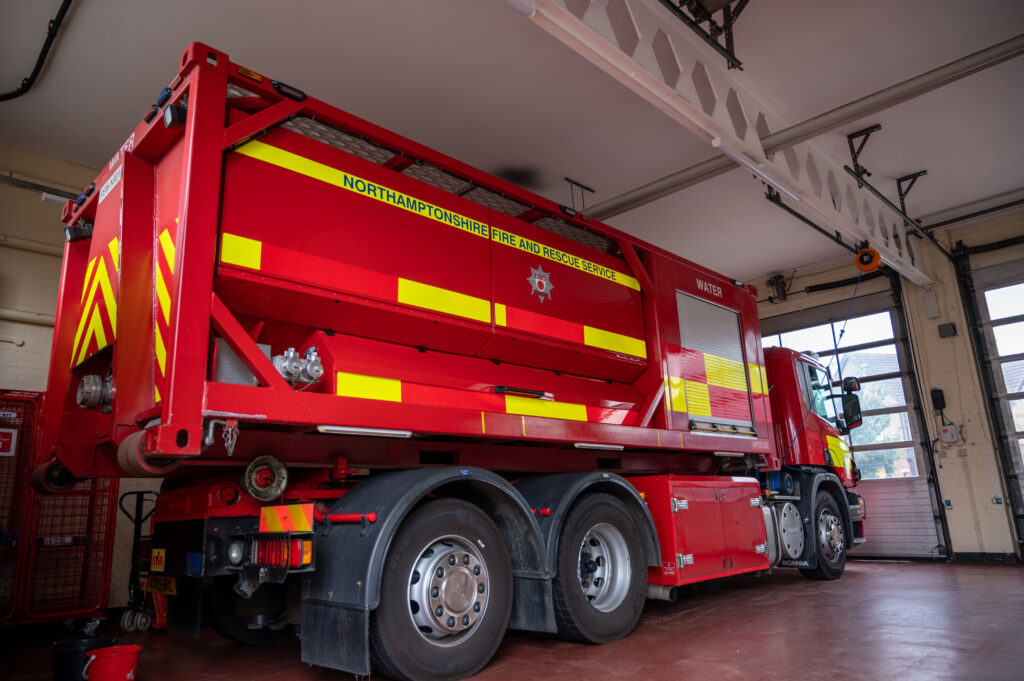 The station is home to a 'hot house', where firefighters carry out some of their training. They are hoping to set this up as an educational activity for local schools to demonstrate a house fire and teach tactics for getting out of a burning building.
Kettering crews are active in the local community, visiting schools, and community groups, joining the Kettering Carnival, as well as hosting open days. They are also hoping to work closely with the local PCSOs in Kettering to reach out to a wider community.
Crews at Kettering have kept media cuttings from incidents and community activities from as early as May 1974. The station also has a display of old firefighting PPE, uniforms and equipment including hose reels, helmets, axes, a fire alarm, and an oxygen cylinder.