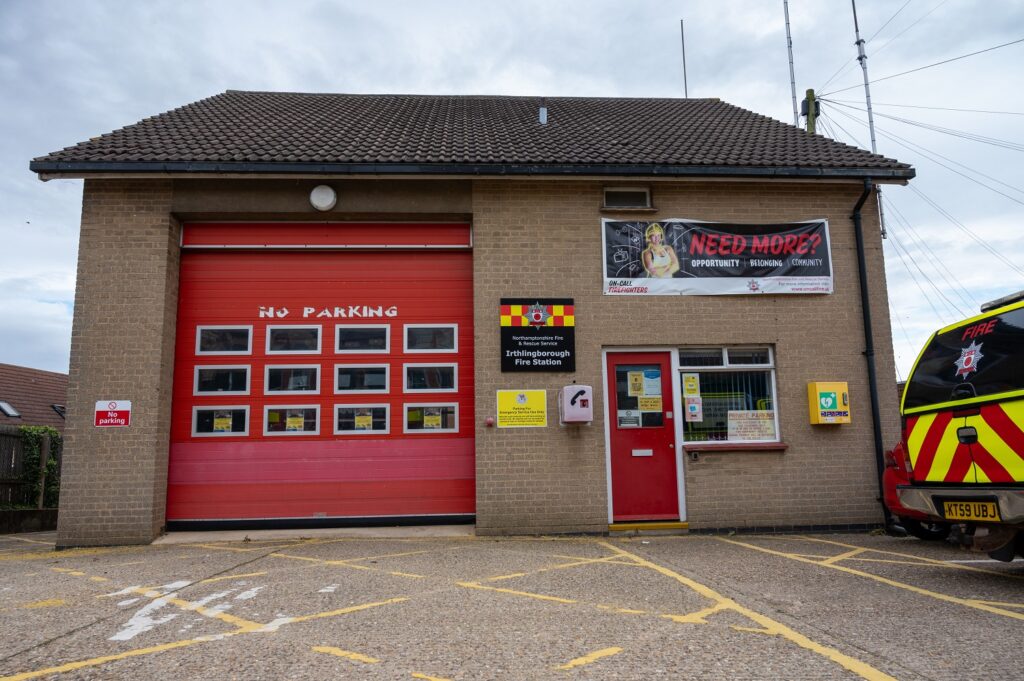 Address: 48 College St, Irthlingborough, NN9 5TX
Station Manager: Dave Wilson
CRG Watch Manager: Mark Knighton
Drill Night: Tuesday 19:00-22:00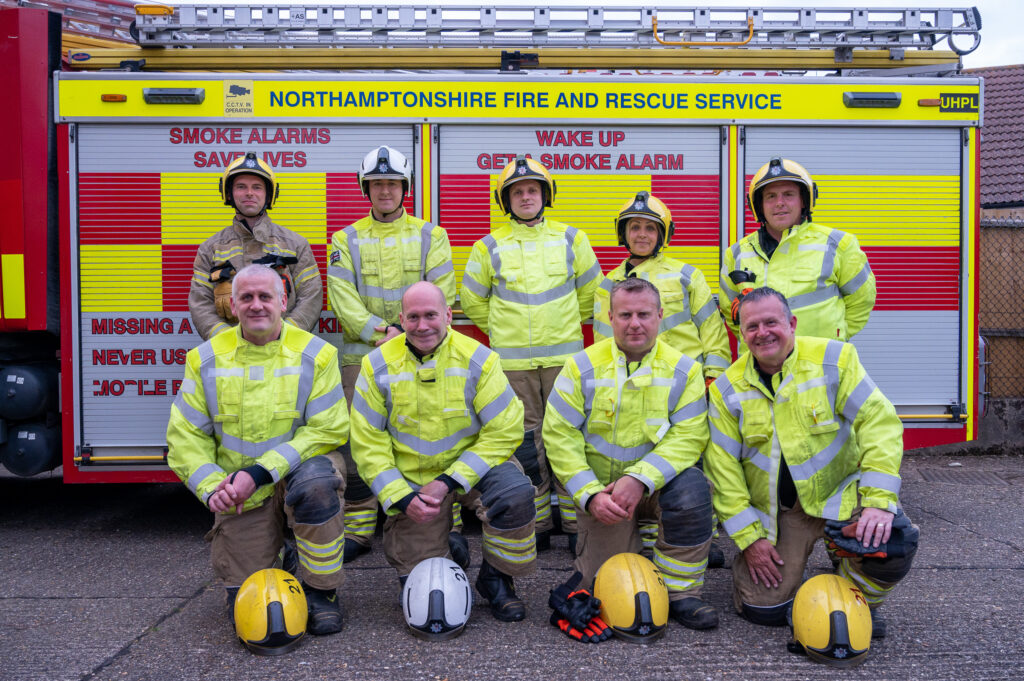 Irthlingborough is an on-call station with 14 firefighters that respond as and when they are needed at incidents.
The station boasts a fire engine pump (FEM21P1) which will be called to between 200 and 300 incidents every year, ranging from domestic, commercial, or rural fires to assisting with finding missing people and road traffic collisions.
The pump also allows firefighters to be co-responders, where they can assist paramedics in being first on the scene to provide aid if medics are tied up dealing with other incidents or are further away.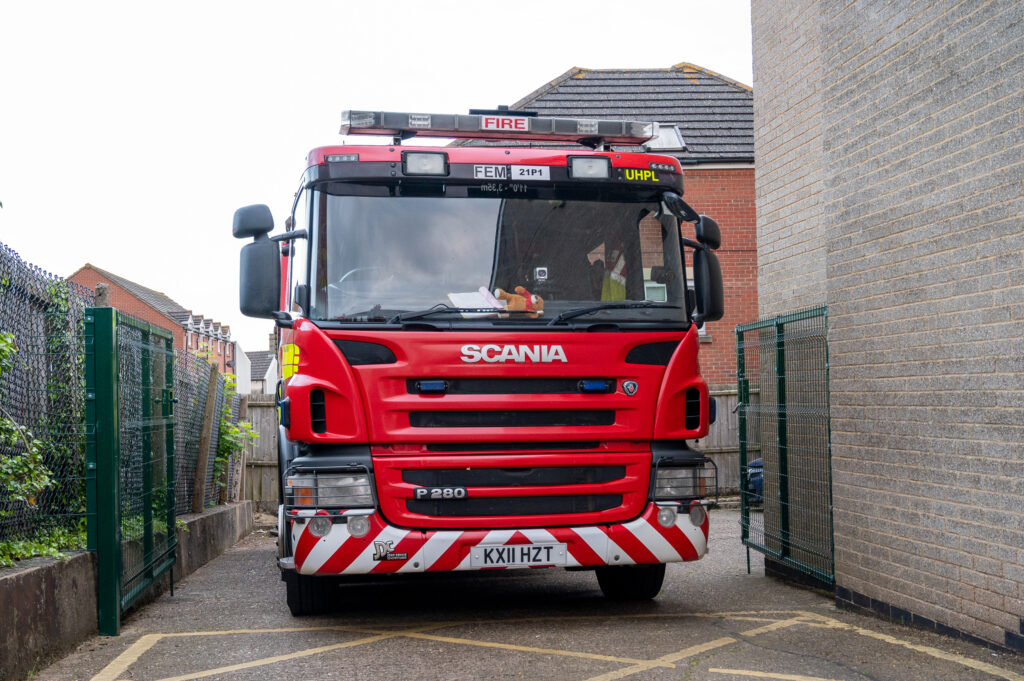 The Irthlingborough patch includes the village itself – which has been served by a fire engine since 1882 – as well as the neighbouring villages of Great Addington and Little Addington, a population of almost 10,000 people. The pump will also be called to high-risk incidents in the Wellingborough and Rushden area.
Although the patch is mostly rural with a few residential areas the large industrial presence of the Whitworths Factory on Wellingborough Road in Irthlingborough can present risks, while water rescue remains a high risk in the area.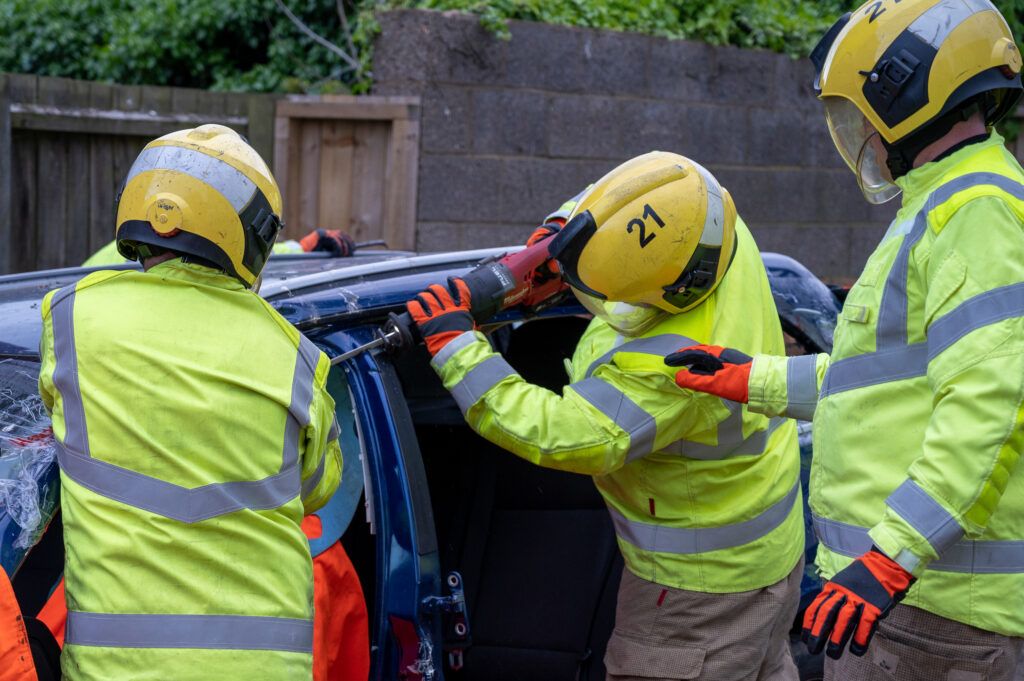 Several notable water sites either in or near the patch include Irthlingborough Lakes & Meadows to the south of the village, as well as the nearby Stanwick Lakes and the waters at Rushden Lakes Shopping Centre. The River Nene also runs parallel to the A45 dual carriageway close to the village.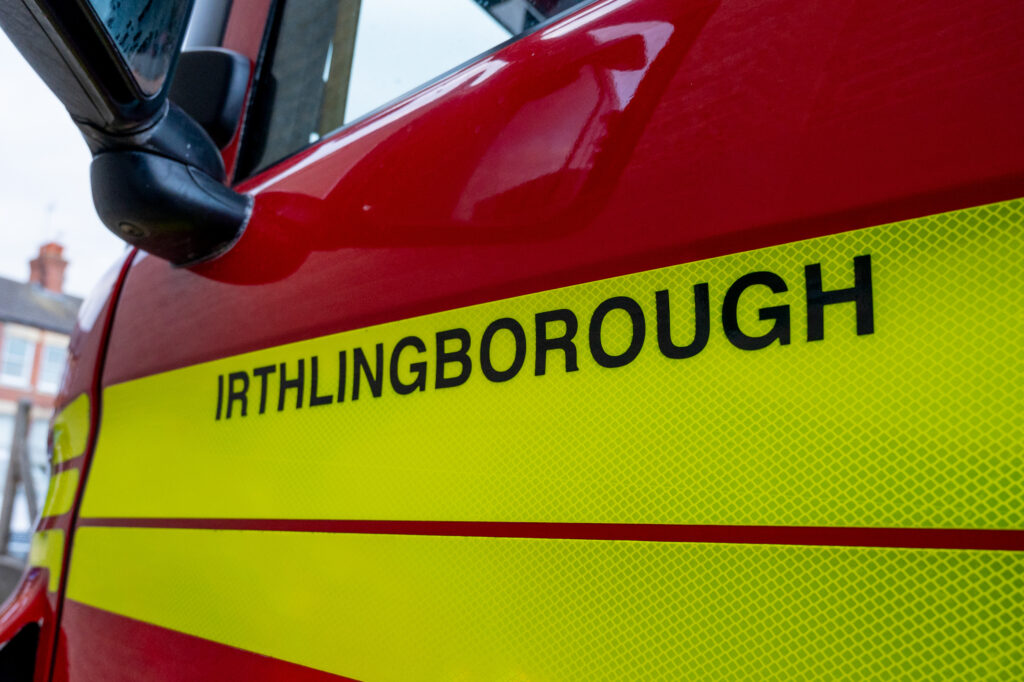 The on-call crew also play a huge role in the local community, attending events across the year including the Christmas Fayre in Irthlingborough where they show young children around the fire pump.
They also carry out a number of school visits to places such as Irthlingborough Junior School, Huxlow Science College and Friar's Academy in Wellingborough for pupils with special educational needs.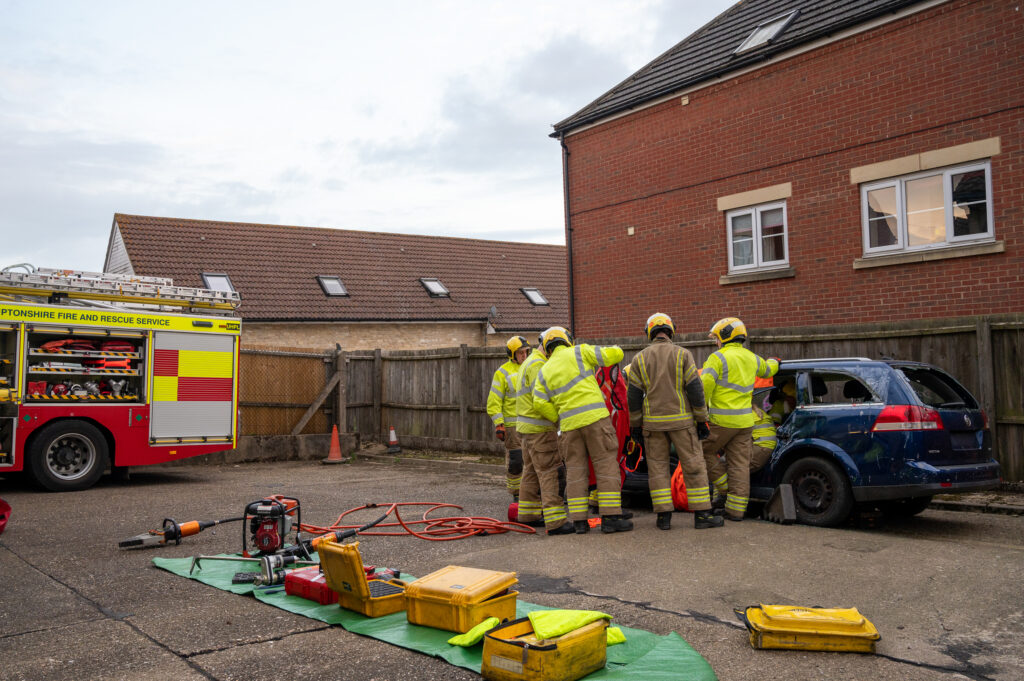 Crews have also taken part in the 'Prison! Me! No Way!' project in showing the consequences and affects of dangerous driving and how they will handle the scene of a crash.
You can follow the station on Twitter (@iborofire)