By law, you must tell us if you store:
more than 25 tonnes of high nitrogen fertiliser (i.e. ammonium nitrate) when displaying the oxidising substances symbol
more than 150 tonnes of 'relevant ammonium nitrate mixtures' where the fertiliser nitrogen content exceeds 15.75%
You do not need to tell us if:
the total nitrogen content is less than 15.75%
the fertiliser does not contain both ammoniacal and nitric nitrogen
Read about the Notification and Marking of Sites (NAMOS) regulations on the HSE website.
You must display the sign for oxidising agents on all doors with access to your buildings: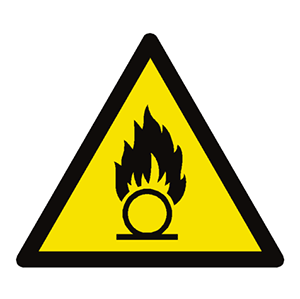 You must display the sign for dangerous fertilisers at all entrances to the site: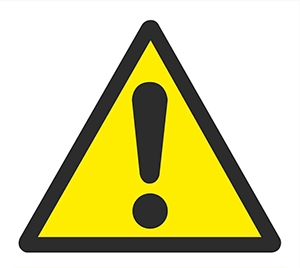 To notify us of your fertiliser storage, please complete our online form.