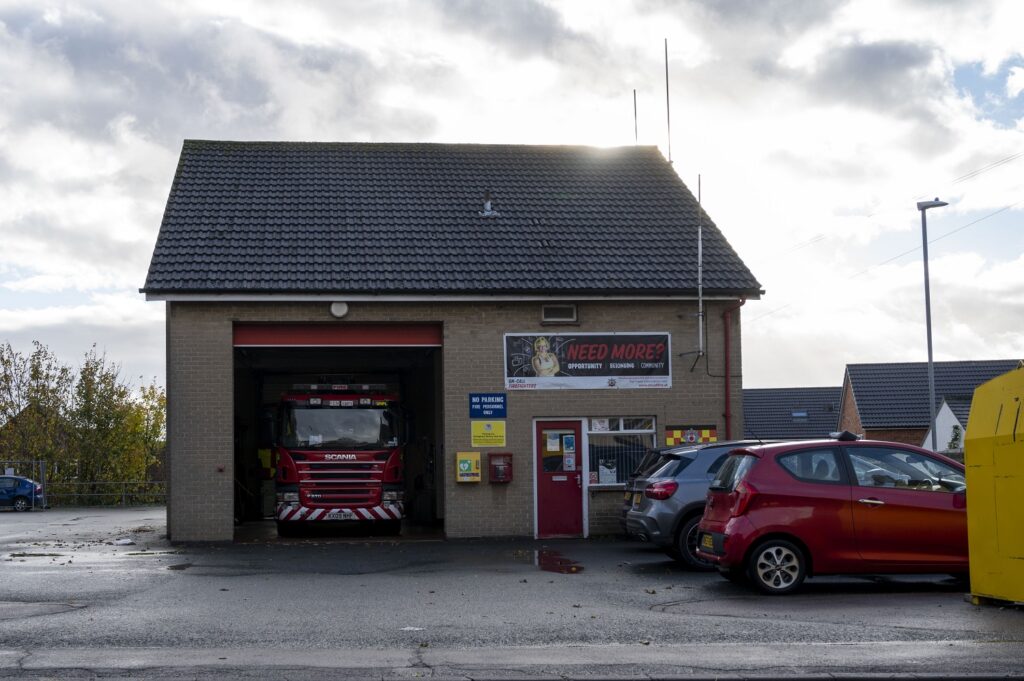 Address: High Street, Earls Barton, NN6 0JG
Station Manager: Tom Hodson
CRG Watch Manager: Ben Stone
Drill Night: Wednesday 19:00-21:00
Earls Barton is an on-call station, with 11 firefighters responding to incidents by pager as and when they happen.
The current station is based on the High Street opposite The Stag's Head pub, but the station is due to relocate to the north of the village within the next few years.
The new station will be on the same site as the joint fire and police garage and workshop at Earls Barton Trading Estate and will offer an exciting new facility for the village and its on-call staff.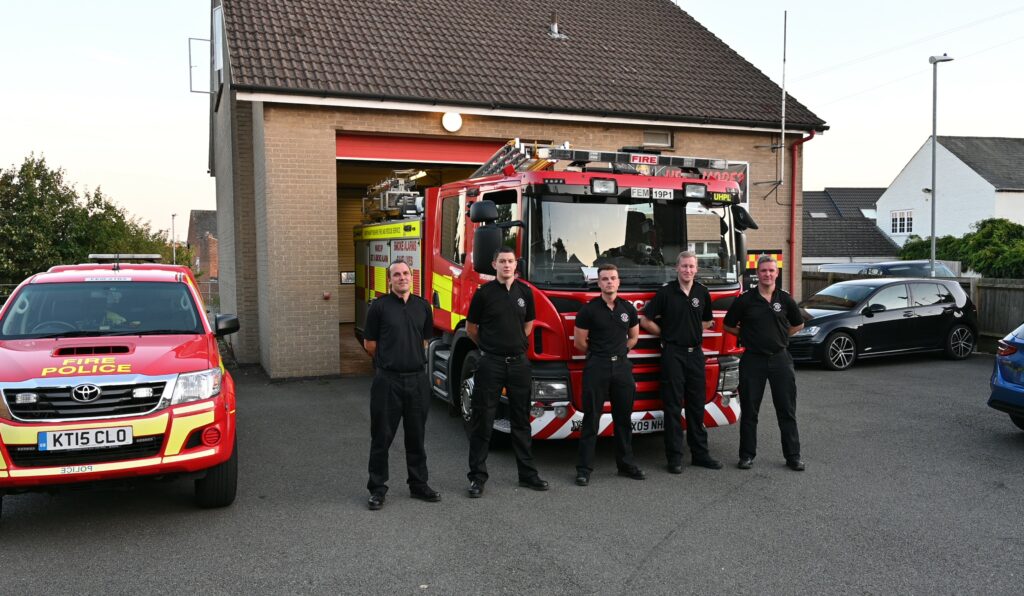 The station patch mainly includes the large village of Earls Barton itself, which has a population of more than 5,000 people, but also covered by the station are the villages of Mears Ashby, Castle Ashby, Grendon, Denton and Yardley Hastings – an overall population of almost 20,000.
The on-call crew will also attend a number of incidents in the Wellingborough area, lending assistance to the wholetime crews at major incidents. It also covers Northampton, being the first appliance to assist The Mounts station when all of Northampton's appliances are committed at an incident.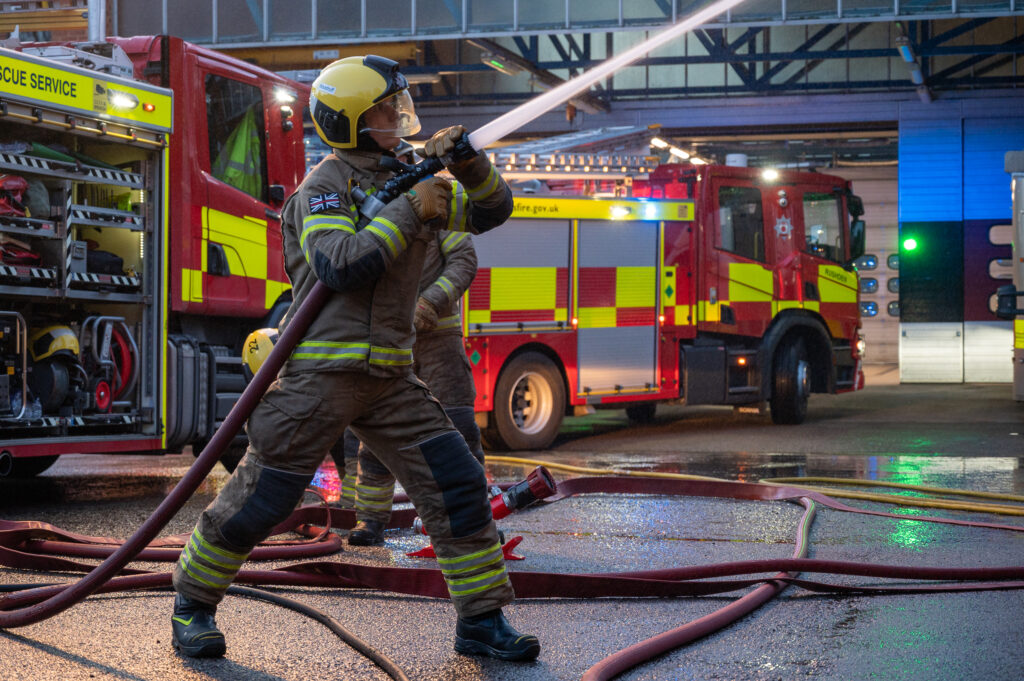 The Earls Barton area has key sections of both the A45 and A428, which means that the crew need to be ready to be called to potential road traffic collisions on these busy transport routes.
Water safety is also a high risk, with the River Nene and canal network running through, while a number of residential and commercial properties – as well as large sections of agricultural land and livestock – are situated on a flood plain within the patch. This presents the crew with the opportunity to visit these areas, including the new marina at the bottom of the village, to hand out water and boat safety advice.
The station has one fire engine (FEM19P1) and an Initial Intervention Vehicle that is used by the station's CRG watch manager to attend road traffic collisions. The crew is typically called to about 180 incidents a year.
The crew will undergo regular training at their weekly Wednesday evening drill nights, where they will maintain skills through drills on incidents such as RTC, hazmat and water safety.