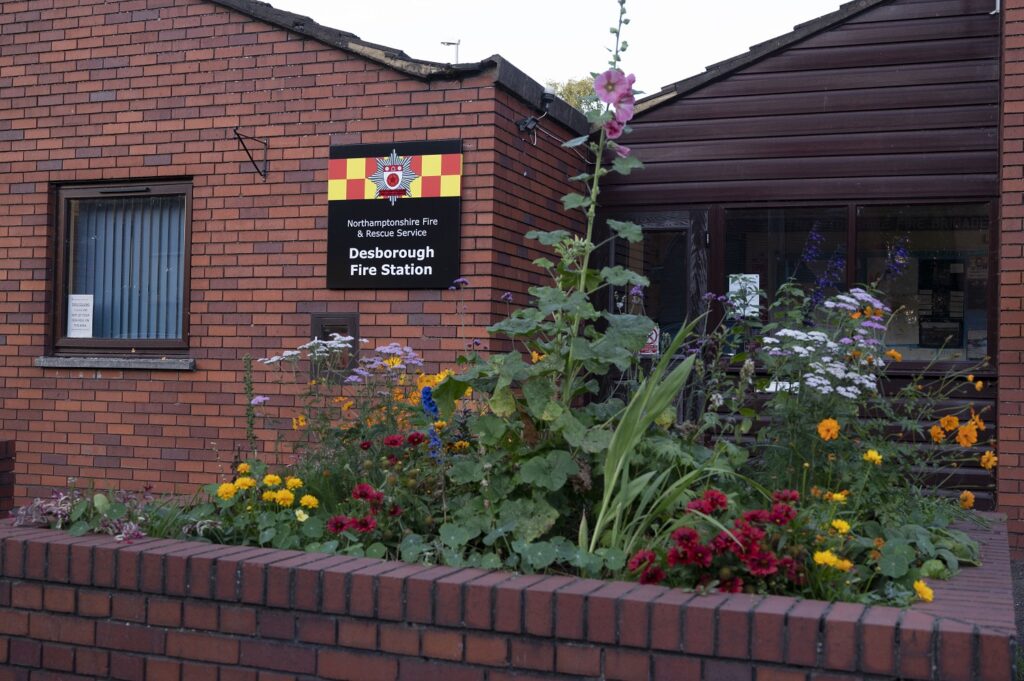 Address: 6 King Street, Desborough, Kettering, NN14 2RD
Station Manager: Ronnie Rochester
Watch Manager: Garry Hodgkins
Desborough Fire Station opened in its current location in 1975 (pictured below), having moved from its previous location on Havelock Street. The station covers an immediate area of approximately 8,200 hectares with a population in excess of 10,000 people.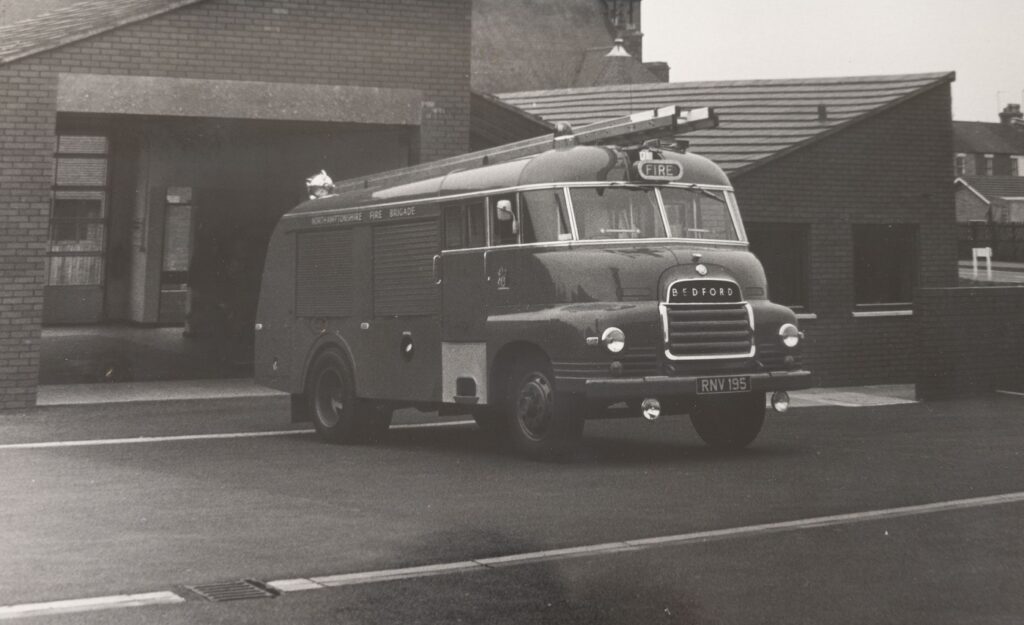 The town was an industrial centre for weaving and shoemaking in the 19th century but has evolved into a modern market town with a mixture of residential properties and small businesses. The town is seeing a steady growth of residential properties to the north. Desborough Fire Station forms a cluster of stations with Rothwell and Kettering and covers a number of villages and hamlets in the north of the county.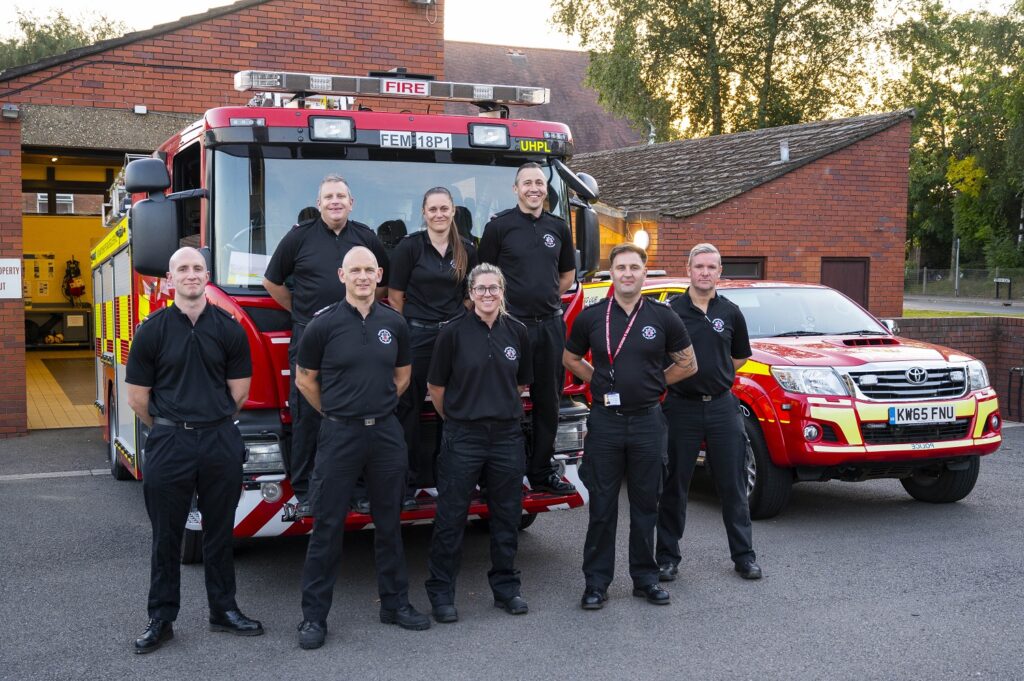 The station is an on-call station and has eight on-call firefighters and three wholetime firefighters who provide on-call cover as well. Desborough crews have access to a Scania fire appliance and an initial intervention vehicle which is used at road traffic collisions when certain equipment is required urgently.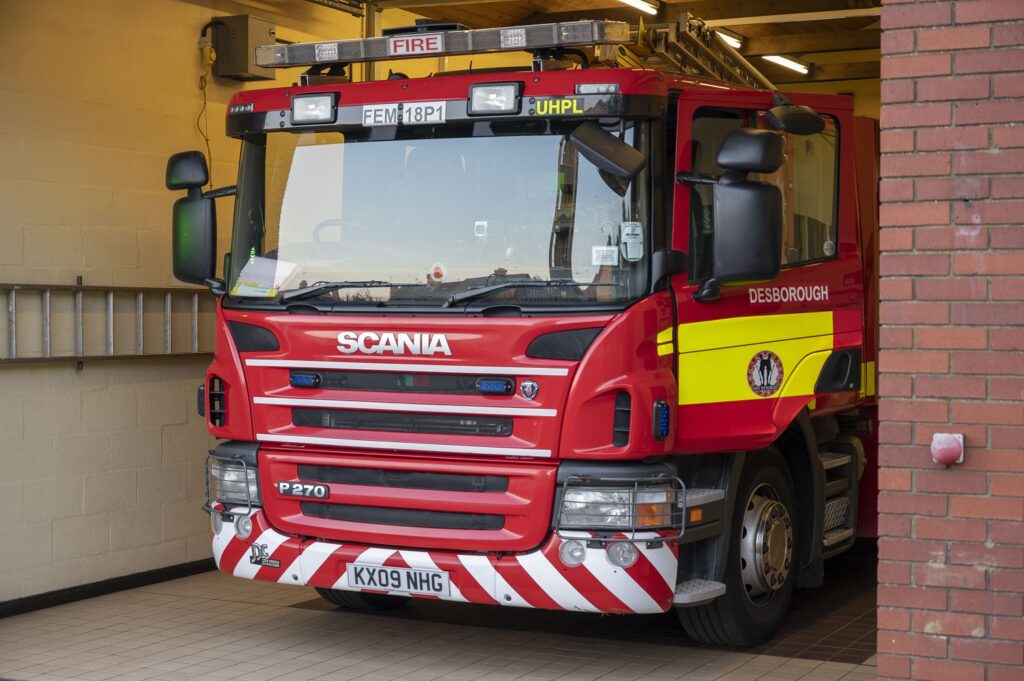 Desborough is situated in close proximity to the A6 and A14, both of which are arterial roads which run through the county. The crew attend a variety of incidents but predominantly rural and road traffic collisions.
In 1984 the on-call crew received a station commendation for an incident they attended without an officer in charge present. The crew of six successfully rescued a child from a terrible house fire, relying on their operational training and decision-making skills to ensure this positive outcome.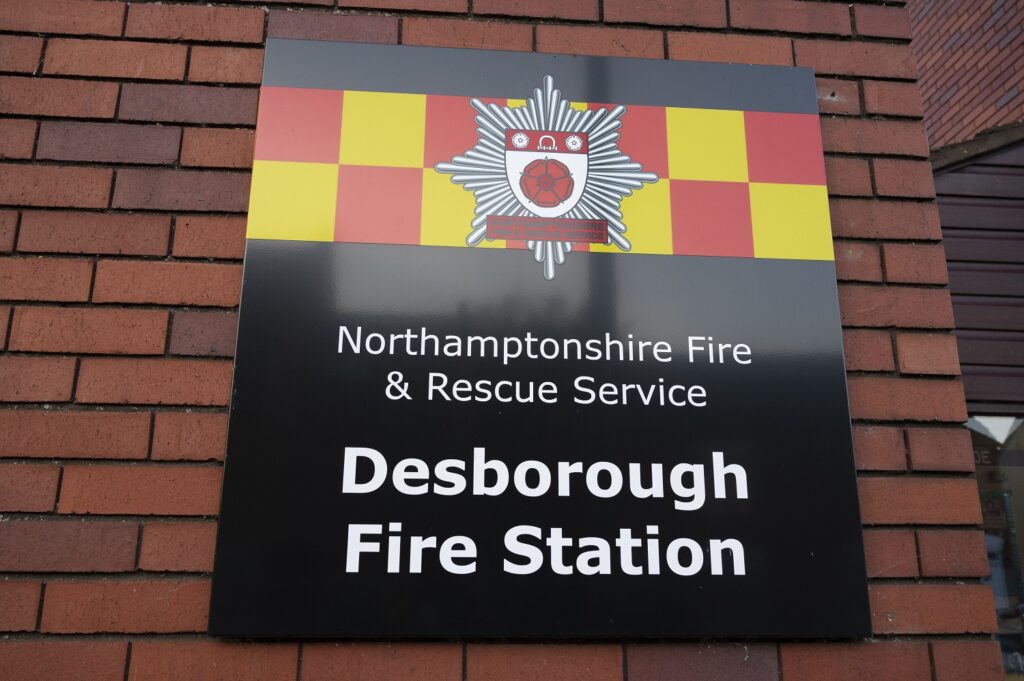 As well as the community work the Desborough crew carry out in their community, three firefighters from Desborough station raised more than £1,500 for The Fire Fighters Charity after scaling the UK's second highest mountain, Mount Snowdon. On-call firefighters Mel Barker and Ian Jarvis, and wholetime firefighter Stuart Tomlin (pictured below) scaled the 1,085m high peak in August 2021 and even found time to administer first aid to someone who had fallen on the mountain side on the way down.
Drill night for the crew at Desborough is Tuesday between 6.30pm and 9.30pm. This is an opportunity for on-call firefighters to carry out essential training to keep their skills up to date.