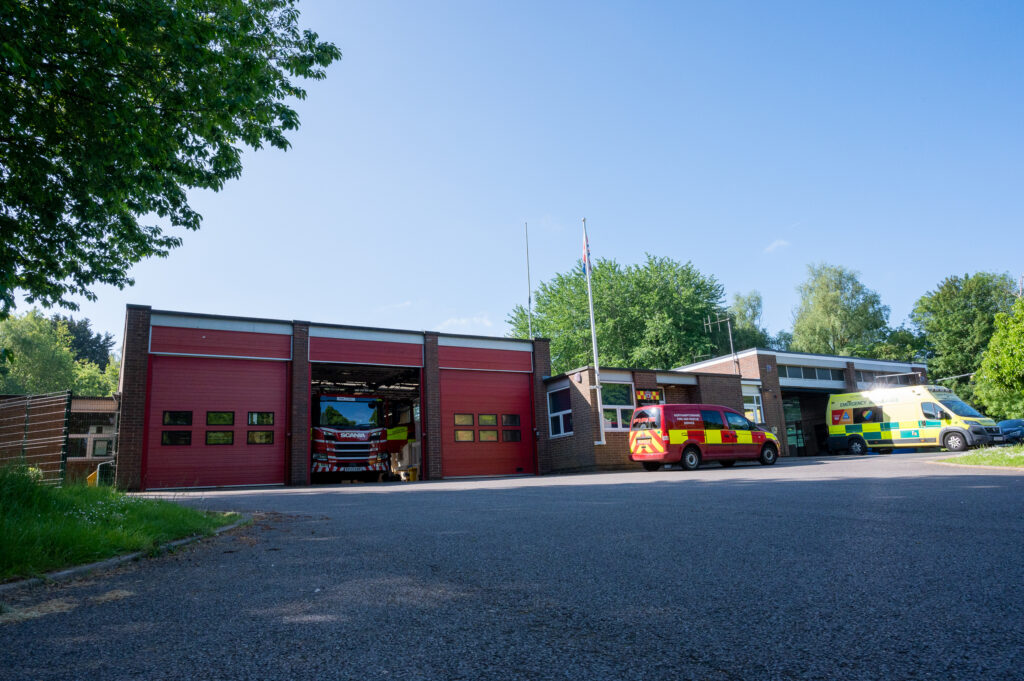 Address: Marlow Close, Daventry, NN11 4HN
Station Manager: Chris Spokes
Daventry is a historic market town but one which is growing fast with new housing and industry thanks to its location near the M1.
The expanding industrial presence, including the Daventry International Rail Freight Terminal, presents new challenges to the fire station and its crews – as does the presence of large waterways including the reservoirs at Daventry and Drayton and the canal network that swings through Watford Gap and the Braunston Tunnel.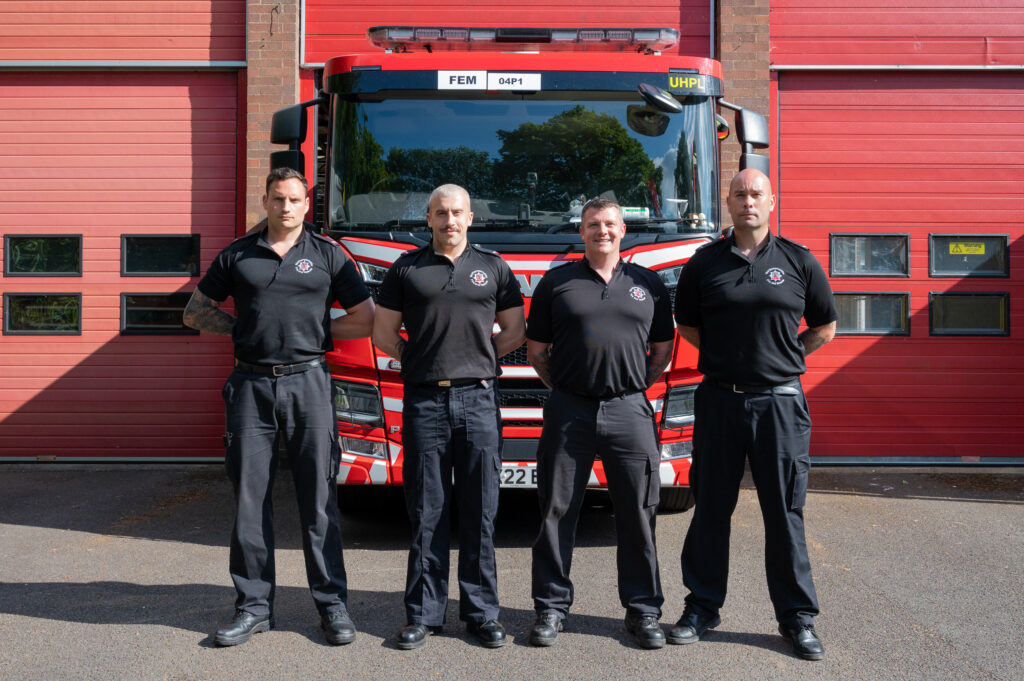 Crews at the station are heavily involved in the Operation Unite scheme, which sees several local partners work together to improve community safety in the Daventry area – focussing on water safety as well as arson and anti-social behaviour. This can vary from fire staff delivering Stay Safe assemblies to local schools, sharing water safety messages with residents and carrying out boat fire and safety checks at the marinas in Braunston and Crick.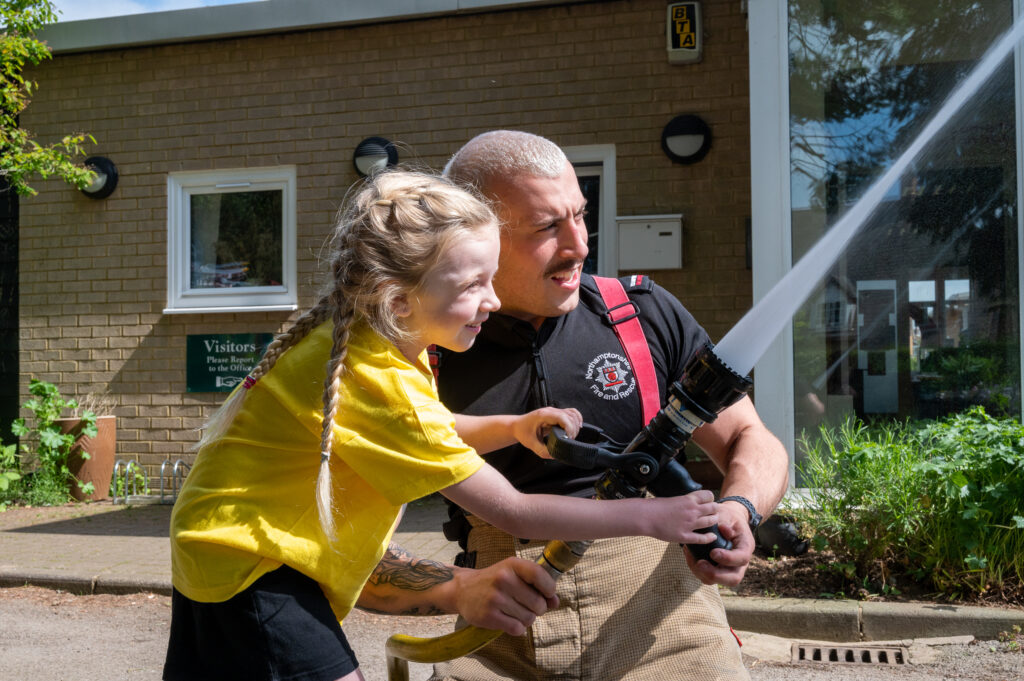 The station is crewed on a Variable Crewing Duty System (VCS), with 12 full-time fire-fighters – some of whom are pictured above – working from 7.30am to 6pm on Monday to Friday. The station is then crewed by a Retained Duty System (RDS) – some of whom are pictured below – outside of these hours, with 10 part-time, on-call firefighters who respond to alerts when there is an incident.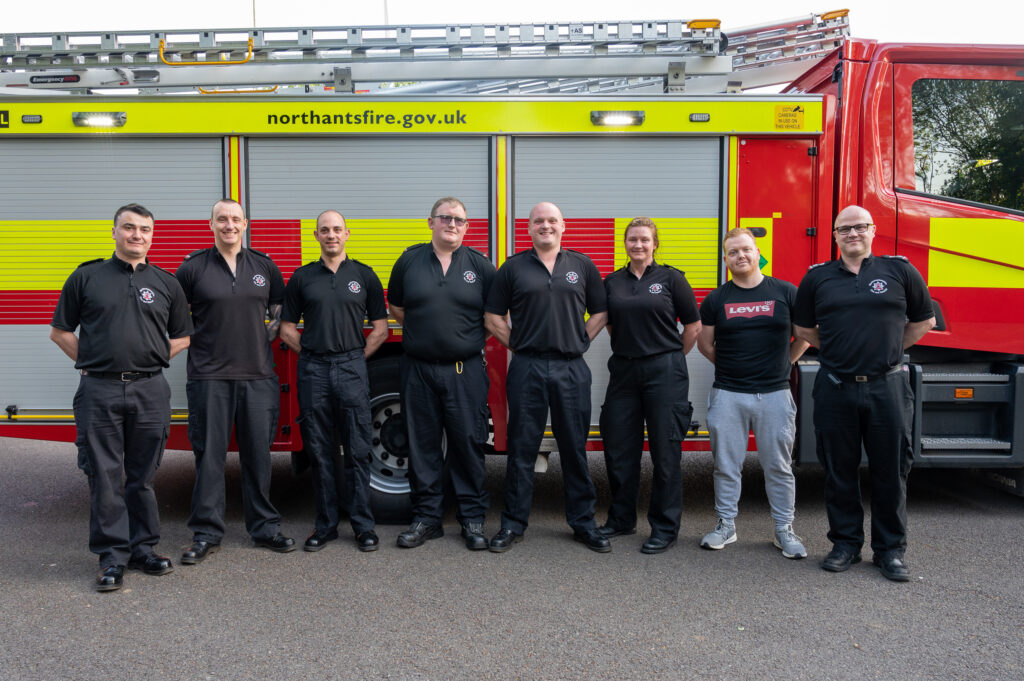 Daventry has two fire engine pumps which are used by the crews, and also a specialist Tactical Intervention Vehicle (TIV). The TIV will usually be deployed to support building fires and can offer support at incidents as it's a small, versatile appliance.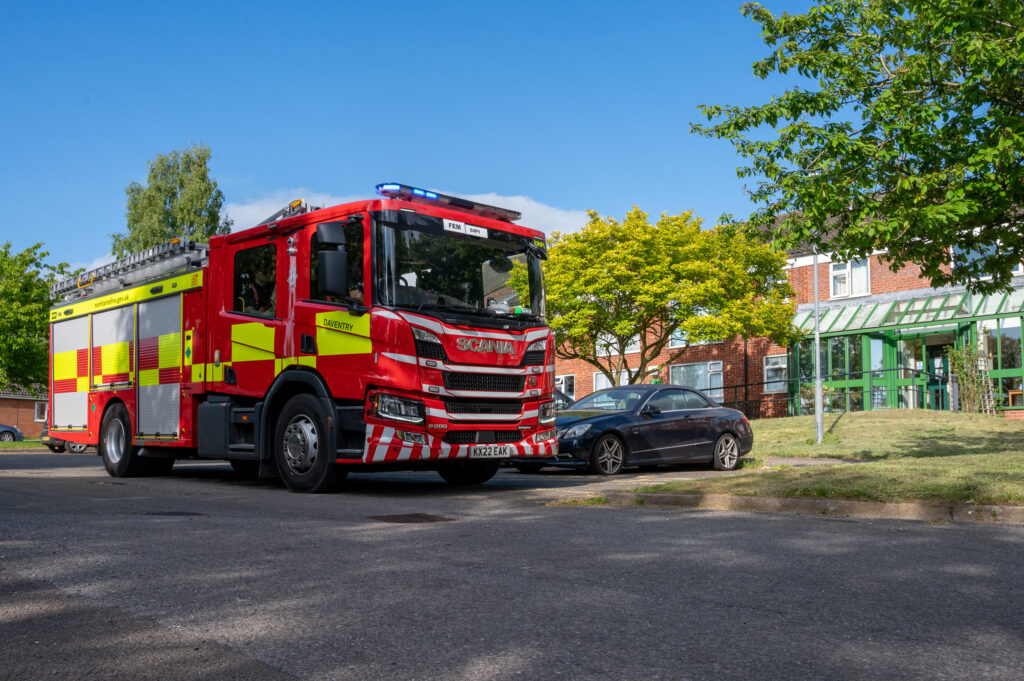 The TIV is utilised by the four members of the crew at Daventry who are also trained to form the Specialist Entry Firefighter Team (SEFT). The team attend specific firearms incidents in ballistic proof uniform where fire can also be used as a weapon. They will support police firearms officers in dealing with crisis incidents where quick entry is needed to deal with a deliberate blaze.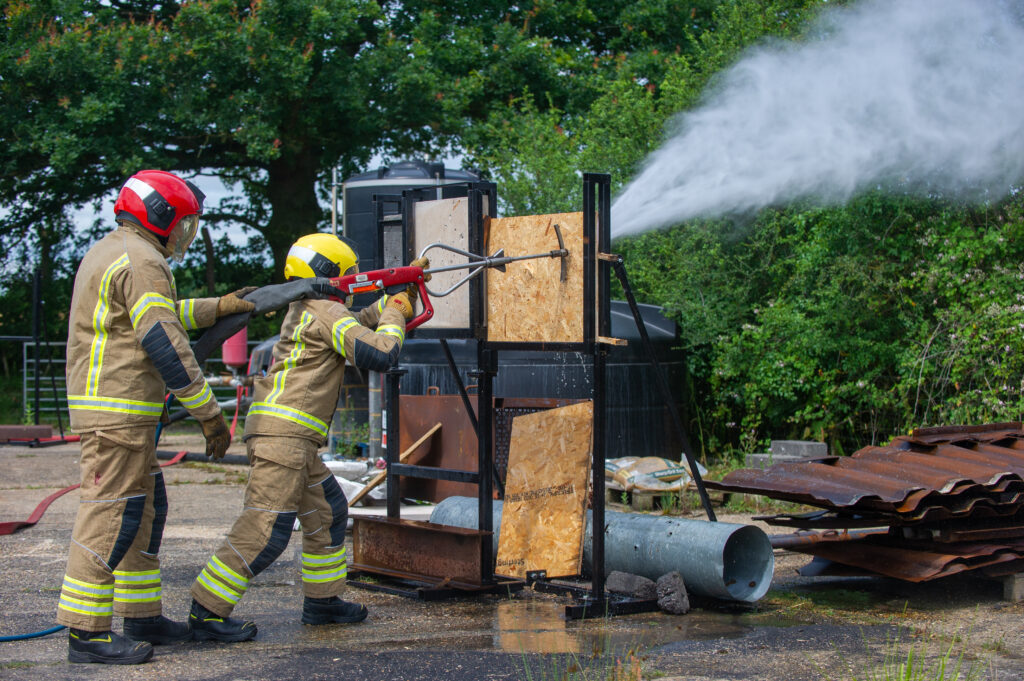 The TIV offers an ultra-high-pressure lance that can cut through steel structures. This allows it to be used to gain entry to secure buildings, but it can also eject water at high speed in the form of micro droplets, which are very effective at absorbing heat and supressing fires.
Crews at Daventry are trained to operate the Joint Command Unit vehicle which is based at Mereway – a £1 million vehicle that enables both fire and police to deal with large scale incidents. It was heavily used during the 2018 warehouse fire in Daventry, with drone footage of the fire being sent back to the vehicle and allowing officers to make tactical decisions on how best to contain the spread of fire at the Parsons Road site.