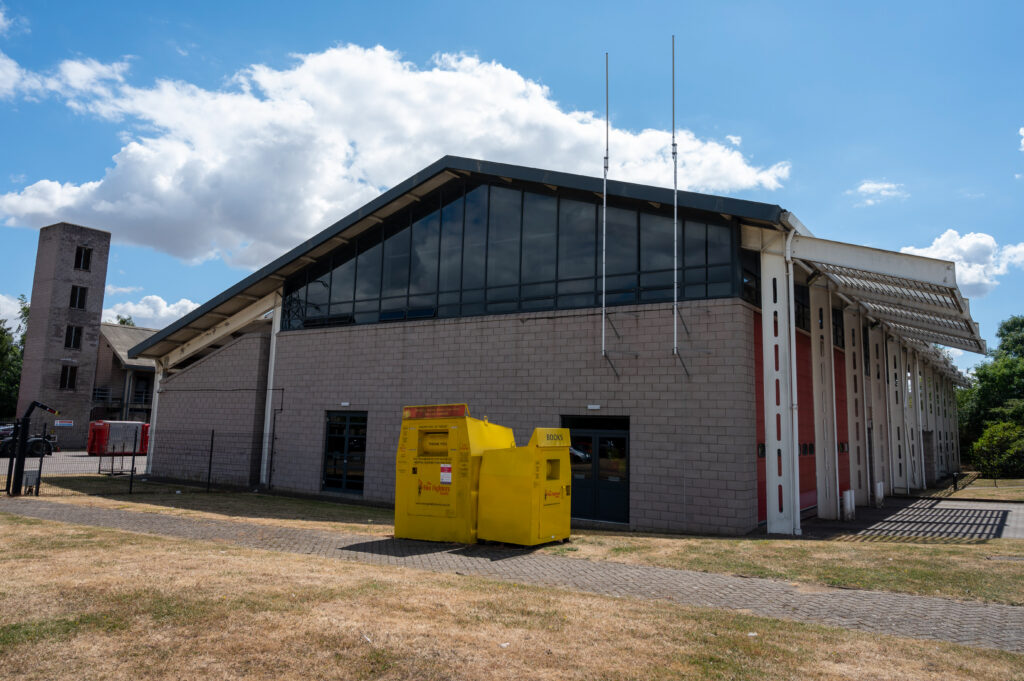 Address: Phoenix Parkway, Corby, NN17 5DT
Station Manager: Tony Evans
Corby Fire Station is located to the west of the town centre and is crewed by 44 firefighters – with 11 on each of the four watches – and the Station Manager.
These firefighters face the challenge of providing a response across one of the fastest growing towns in the country, with increasing industrial developments such as the Euro Hub distribution centre, and The Priors Hall estate being one of the largest residential construction sites in Europe.
The station will typically deal with road traffic collisions and a steady stream of fires. It also has the largest brigade in the county because of the former steelworks and now having large industrial estates which can present high risks.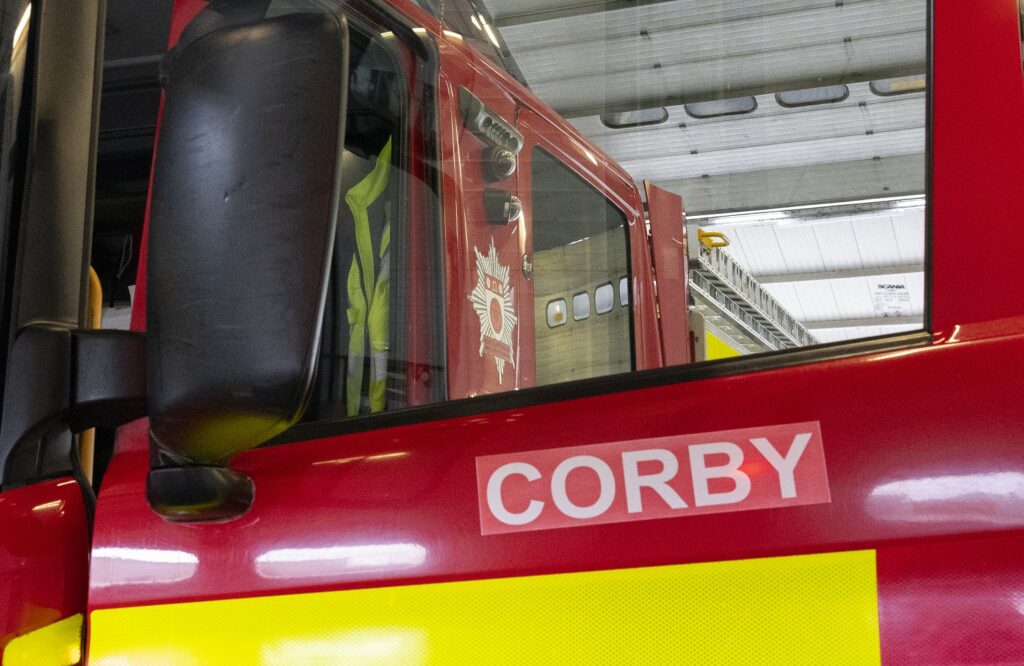 As well as covering the town and its 70,000 population, the station covers the surrounding rural area including the villages of Collyweston, Easton on the Hill and Rockingham. On average, the station will have to deal with about 600 incidents every year.
The station at Corby, which opened in February 1996, is open 24/7 thanks to the large number of wholetime firefighters at its disposal. There are no on-call firefighters at the station, but the building's facilities can be used by police colleagues when needed.
Corby is home to one fire pump, and a high-volume pump (HVP) that can also be deployed to largescale national incidents. The HVP has been used on many occasions locally to deal with floods in Northamptonshire and to supply water over long distances at major fires.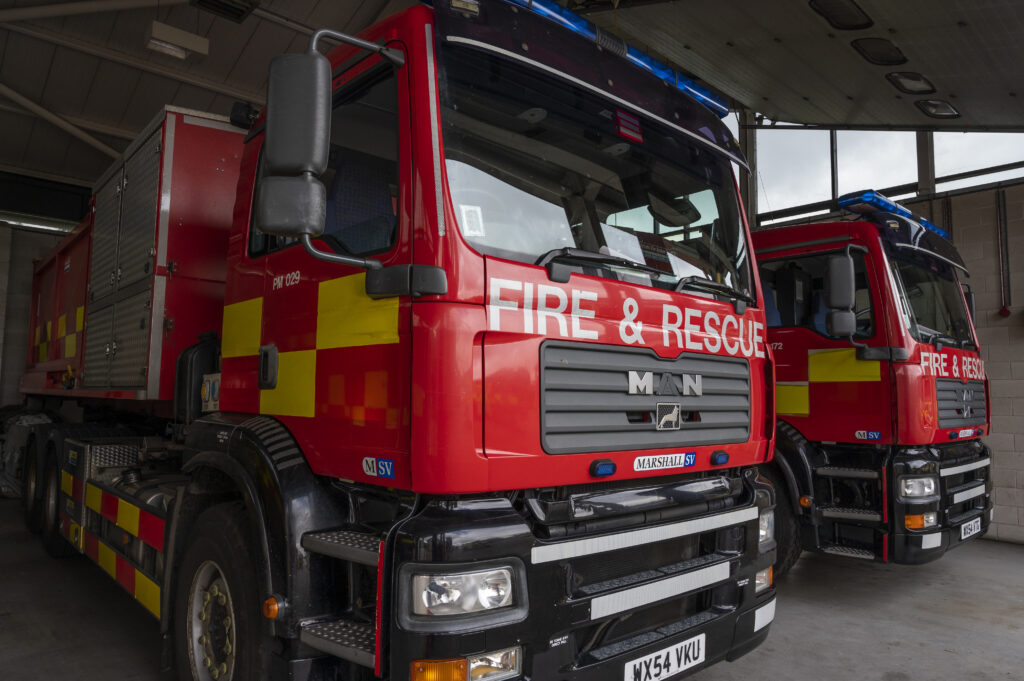 The station also has one of the two combined aerial rescue pumps in the county, the other being at Moulton. The aerial – which can reach 28 metres high – can be called to incidents where people may need to be rescued from height. It can also be utilised as a water tower platform at large industrial fires – a handy piece of kit to have given the industrial presence in the town.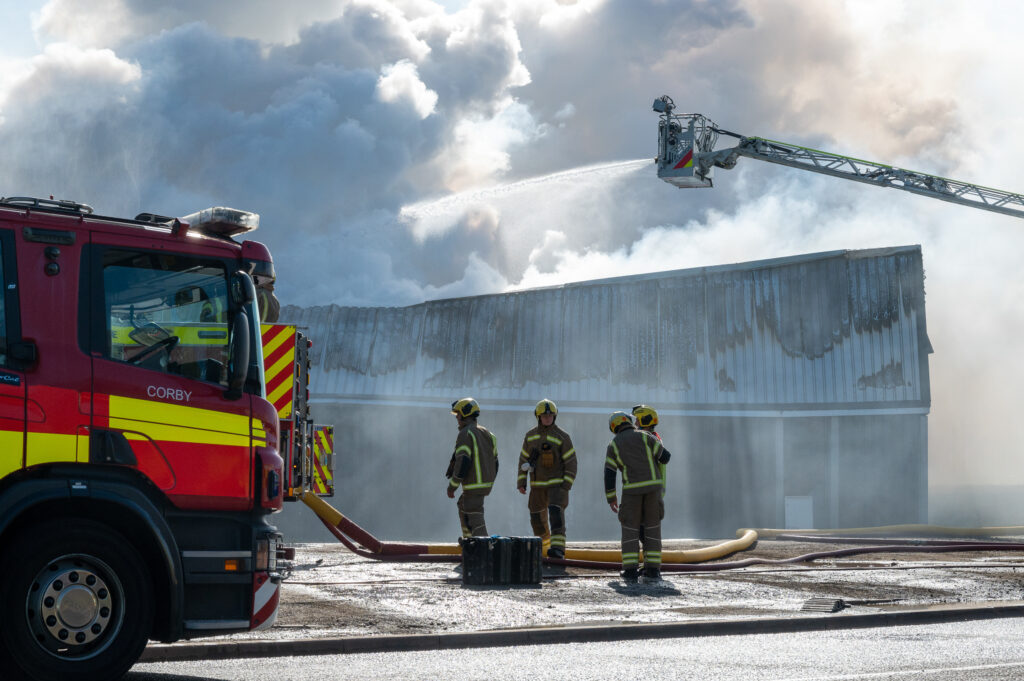 Another specialism for Corby is handling incidents involving contamination. The station has a mass decontamination pod which contains temporary decontamination units, one for the firefighters in their PPE and one which contains a de-robe section, showers and a re-robe section for members of the public.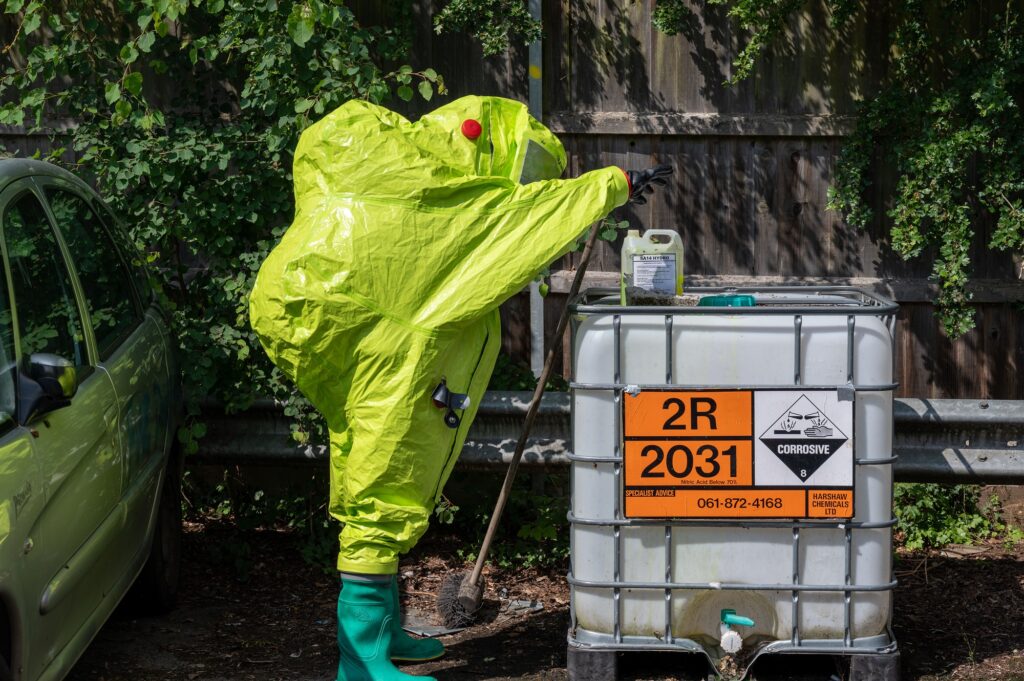 The public unit can see more than 150 people pass through in an hour. The units are fully self-sufficient using water from the pumps for the showers, which is collected and removed by the Environment Agency, a generator to provide electricity and full PPE for firefighters. Once at the scene of a hazardous material incident, crews will assemble the units and have them fully operational within 40 minutes.