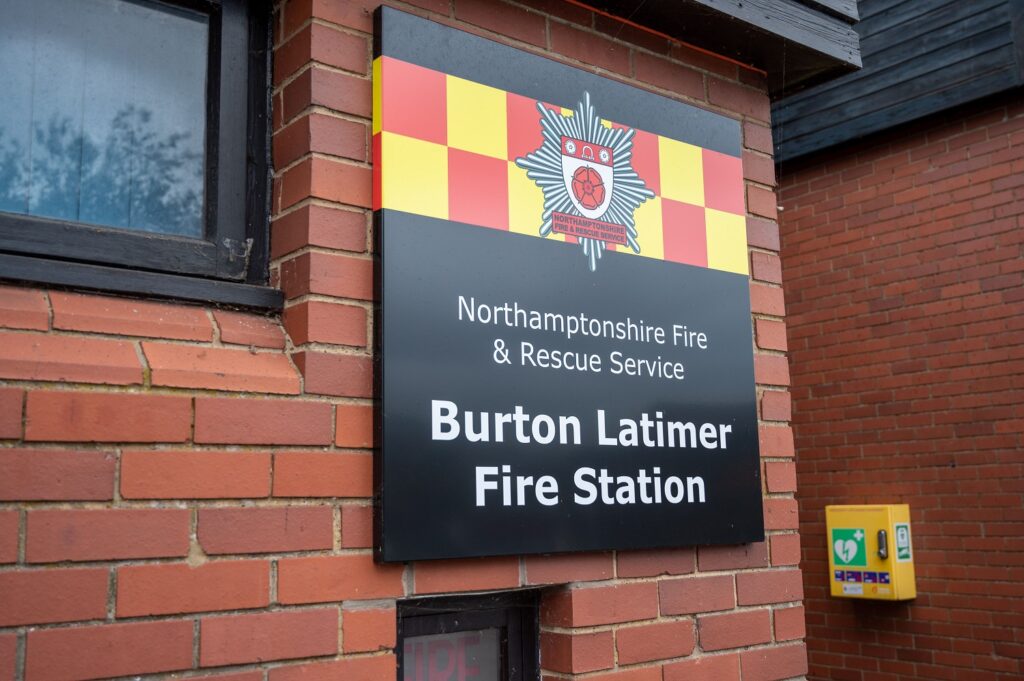 Address: Piggott's Lane, Burton Latimer, Kettering, NN15 5SQ
Station Manager: Dave Wilson
Watch Manager: Chris Stephenson
Drill Night: Tuesday 18:45-21:45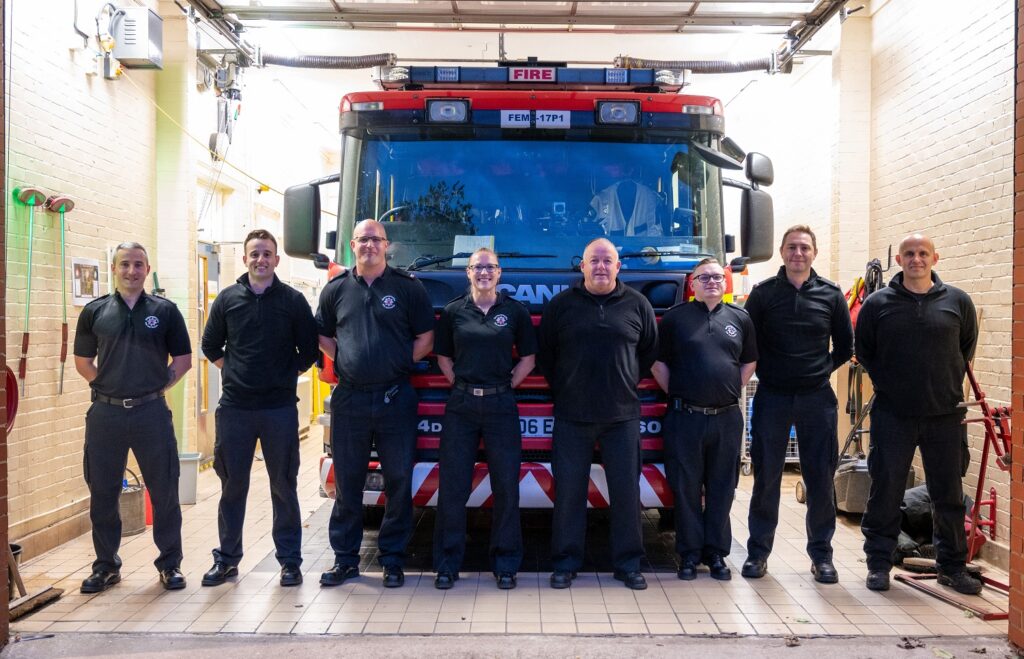 Burton Latimer Fire Station is crewed by a Retained Duty System (RDS), which means it is crewed by part-time, on-call fire-fighters who respond to pagers when there is an incident.
There are currently nine on-call firefighters at the station, which covers a station ground area with a population of roughly 15,000 people in the main village of Burton Latimer, as well as the nearby villages of Isham, Cranford St Andrew and Cranford St John.
The on-call crew operate from the station in Piggott's Lane, which opened in November 1974 to replace the longstanding station in Duke Street. The Duke Street site had been the first official home of the fire service in Burton since 1901, when the newly formed parish council used the ground floor as the fire station and the first floor as a council chamber.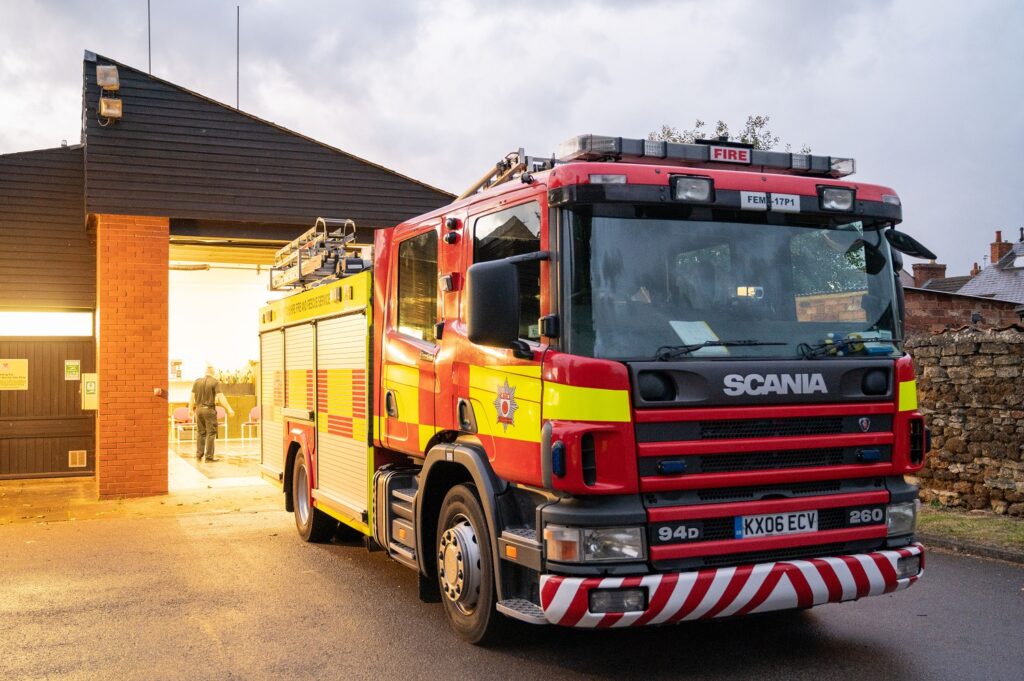 The current station is home to one fire engine pump (FEM17P1) as well as an emergency first responder car which allows crews to attend incidents where people may need immediate medical assistance and ambulance crews are either further away or are unable to attend.
The station's Watch Manager also has access to an Initial Intervention Vehicle, which is usually called to attend incidents such as road traffic collisions.
The Burton Latimer patch has a large industrial presence which forms part of the fire service's community risk profile. The two biggest sites in the area are the Weetabix factory and the Morrisons Distribution Centre to the north of Burton Latimer.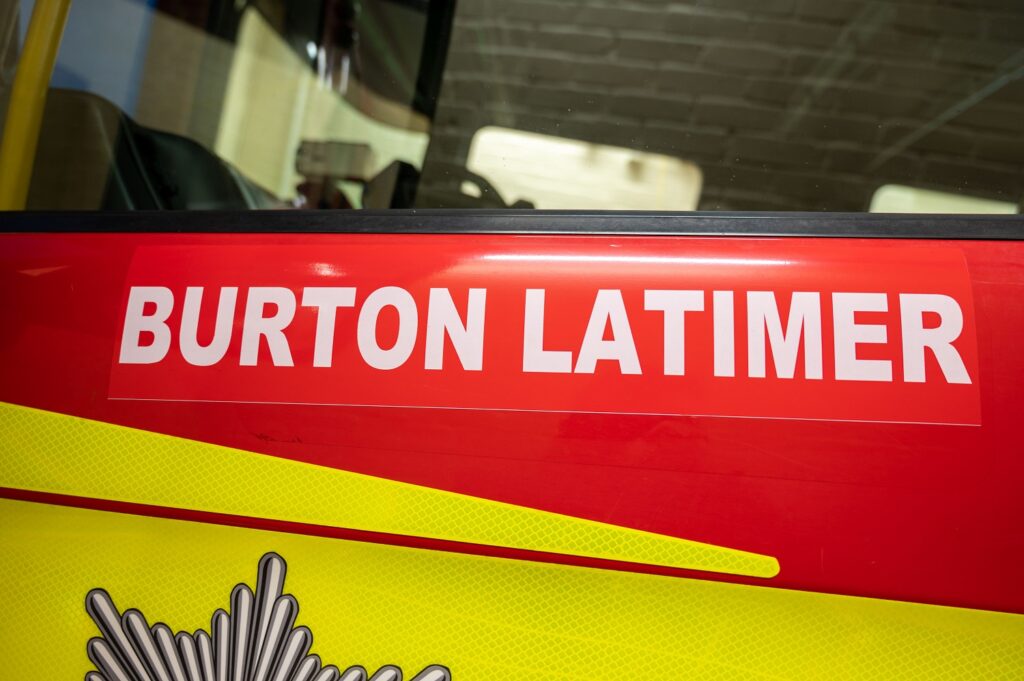 In terms of the environment, the largescale Burton Wold wind farm is an imposing part of the local skyline, while the River Ise and Wicksteed Park Lakes pose potential water risks to the public, with a nearby specialist water rescue unit at Wellingborough nearby if needed to respond.
The patch also has considerable transport infrastructure, with the patch linking Wellingborough, Kettering and Irthlingborough through the A14, A509 and A6 roads. The on-call crew at Burton will often respond to road traffic collisions on these stretches of the roads.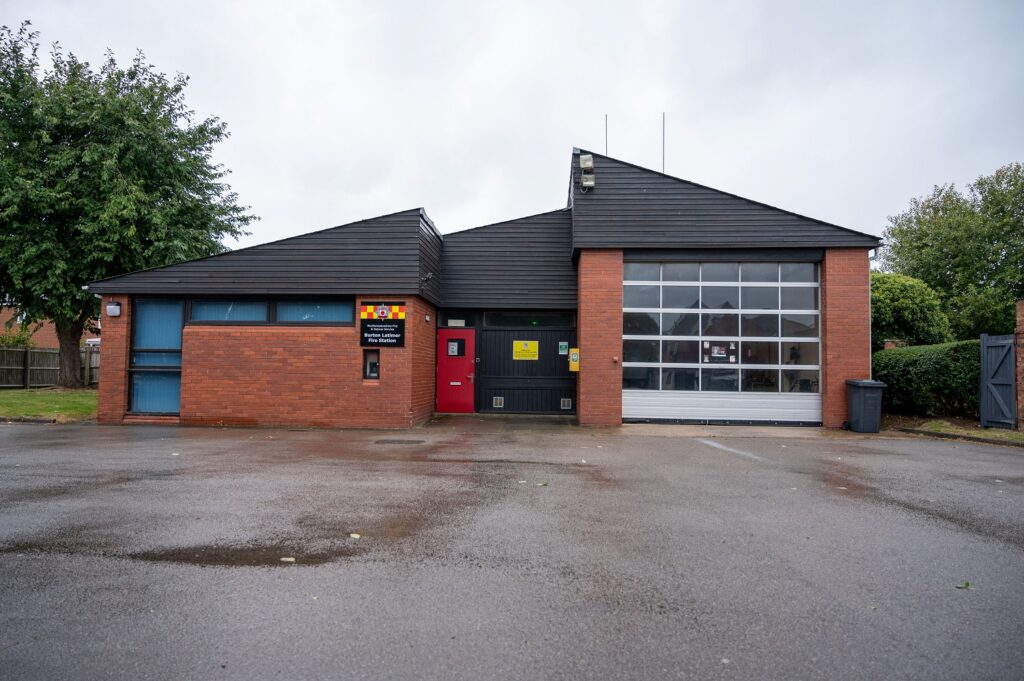 The crew has also done a great job in embedding itself into the community, especially during festive periods. The Burton Latimer crew can lay claim to being the originators of the Pumpkin Light Towers – drill yard towers being lit up with pumpkins for Halloween – that have now become a national trend at fire stations to help raise funds for The Fire Fighters Charity.
And at Christmas they decorate the fire pump for the Santa Sleigh celebrations but the real fun comes on Boxing Day. The crew will take on the volunteer fire brigade in Geddington for the Boxing Day Squirt – where they will use the hose to try and squirt an empty beer barrel over the heads of the competing team on the other side of the River Ise.