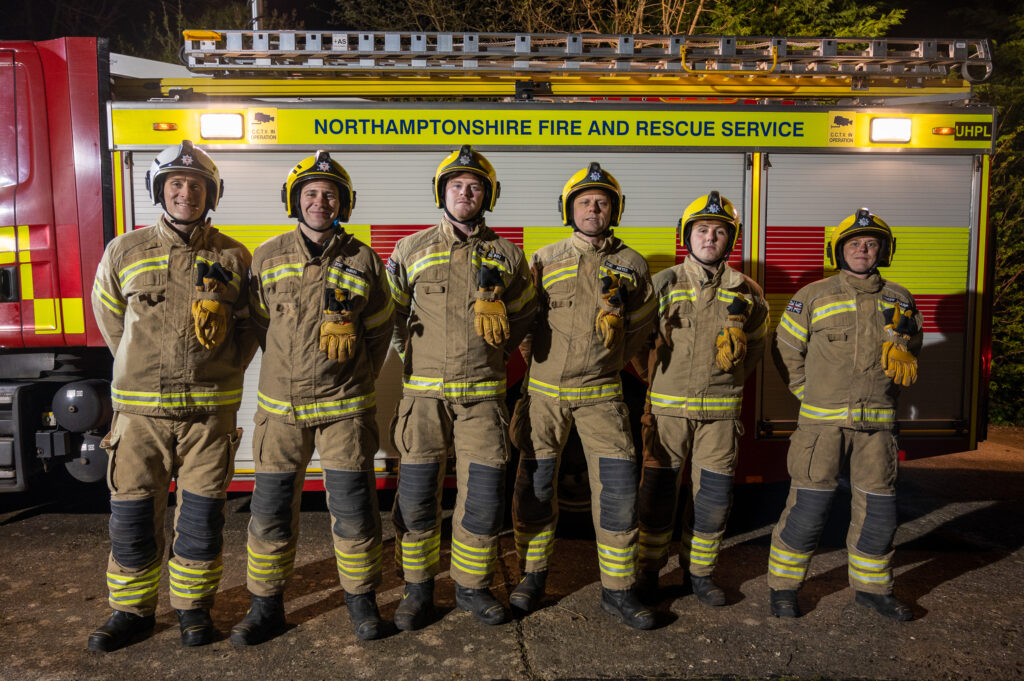 Address: 45 Stannard Way, Brixworth, Northampton NN6 9BT
Station Manager: Tom Hodson
CRG Watch Manager: Martin Parsons
Drill Night: Monday 19:00-21:00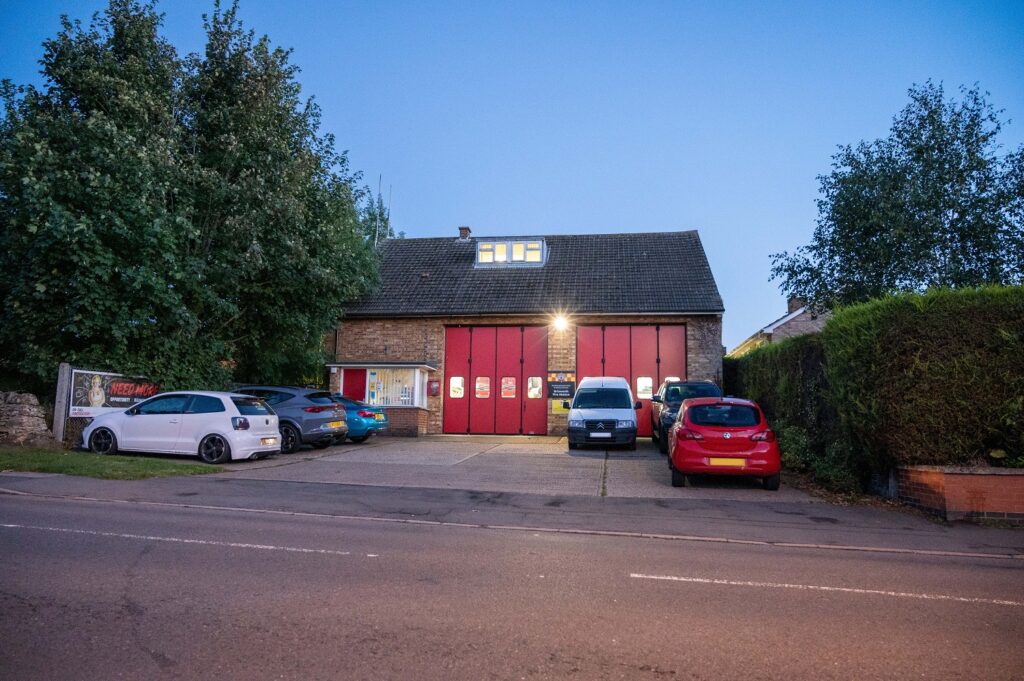 Brixworth Fire Station opened in 1953 and has been a key part of the community ever since.
The station currently has nine on-call firefighters based there, who respond to incidents via pager as and when they are needed.
The on-call crews have access to the water pump (FEM07P1) with ultra-high pressure lance availability to tackle the most complex of fires. There is also a co-responder van, which allows the crew to help support the ambulance service by attending medical incidents if they are closer than paramedics and can lend immediate first aid and assistance, including the use of a defibrillator.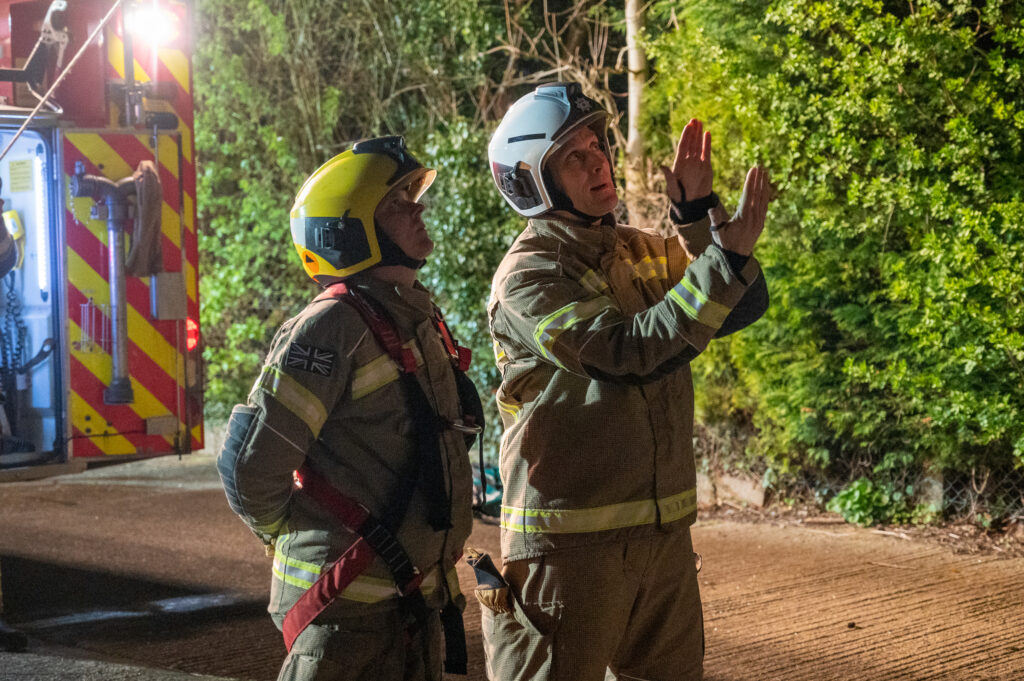 The station will be called to roughly 100 incidents every year, and these can vary from field fires to water rescues and specialist services assisting other emergency organisations. It will also typically act as a support pump for large scale incidents attended by the wholetime and day crewing stations nearby in Northampton and Daventry.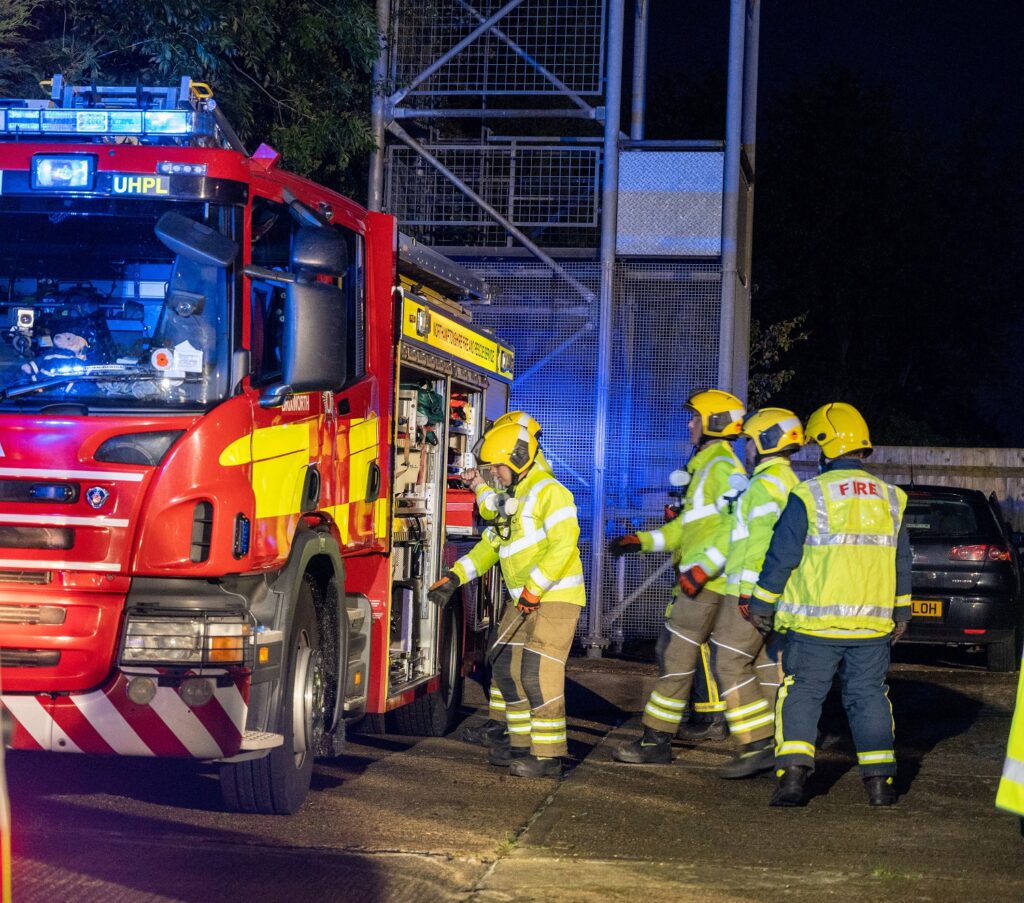 The patch includes the village of Brixworth itself, as well as the villages of Pitsford, Spratton, Scaldwell, Maidwell and Kelmarsh.
Some of the community risk areas on the patch include the large water presence of Pitsford Reservoir, the industrial estate at Ironstone Way in Brixworth and the A14 dual carriageway that covers the north of the patch and can result in call outs to serious road traffic collisions.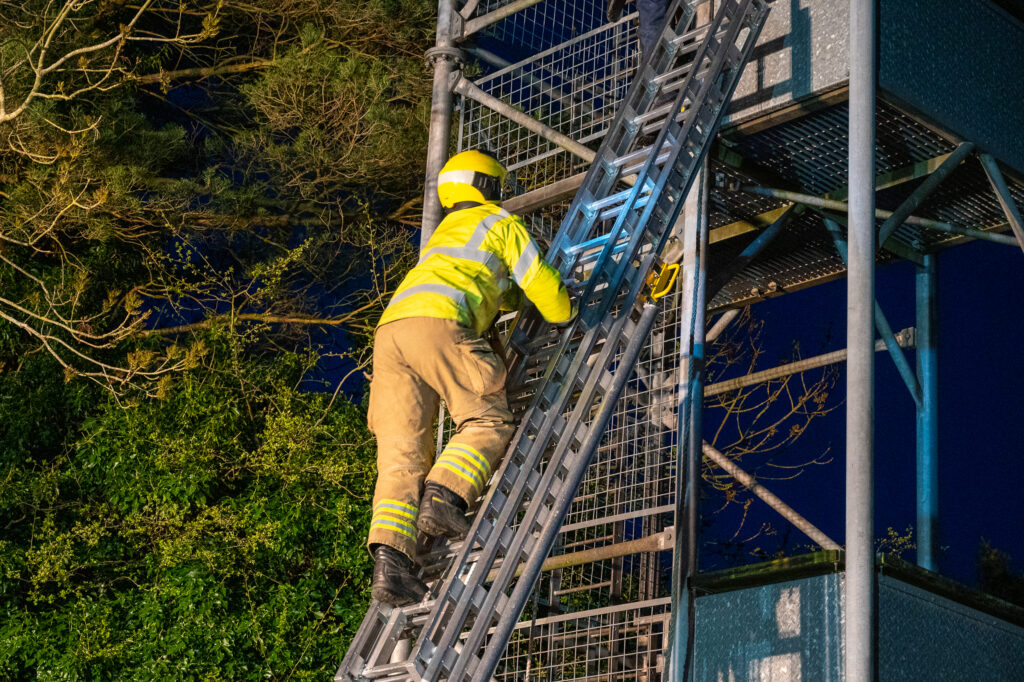 The on-call crew at Brixworth have an excellent community presence, with a photo of their NHS Clap during the COVID-19 pandemic featuring on the BBC Comic Relief main TV show. They also regularly attend fetes, information evenings and local schools with the fire Prevention Team to hand out key safety advice.
The on-call crew hold a drill night at the Stannard Way station every Monday evening and will maintain the skills they have learned such as how to deal with fires at height and scene management. They will occasionally invite University of Northampton student paramedics to take part in their road traffic collision drills in order to help the students hone their skills and learn about the fire response.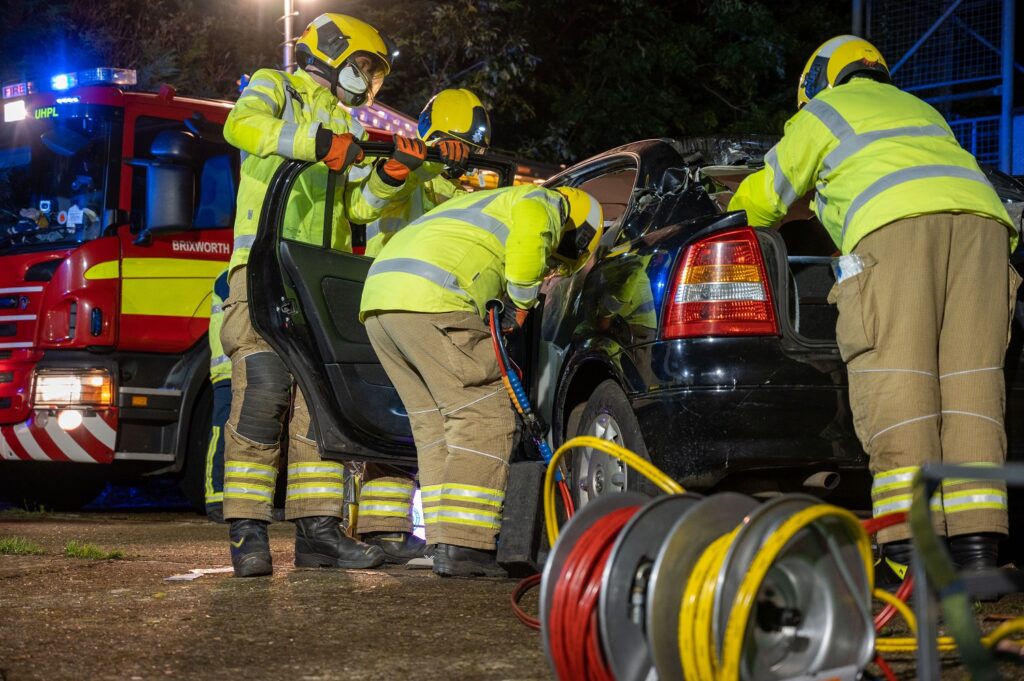 The on-call crew have recently featured in the Brixworth Bulletin. Read the article here.