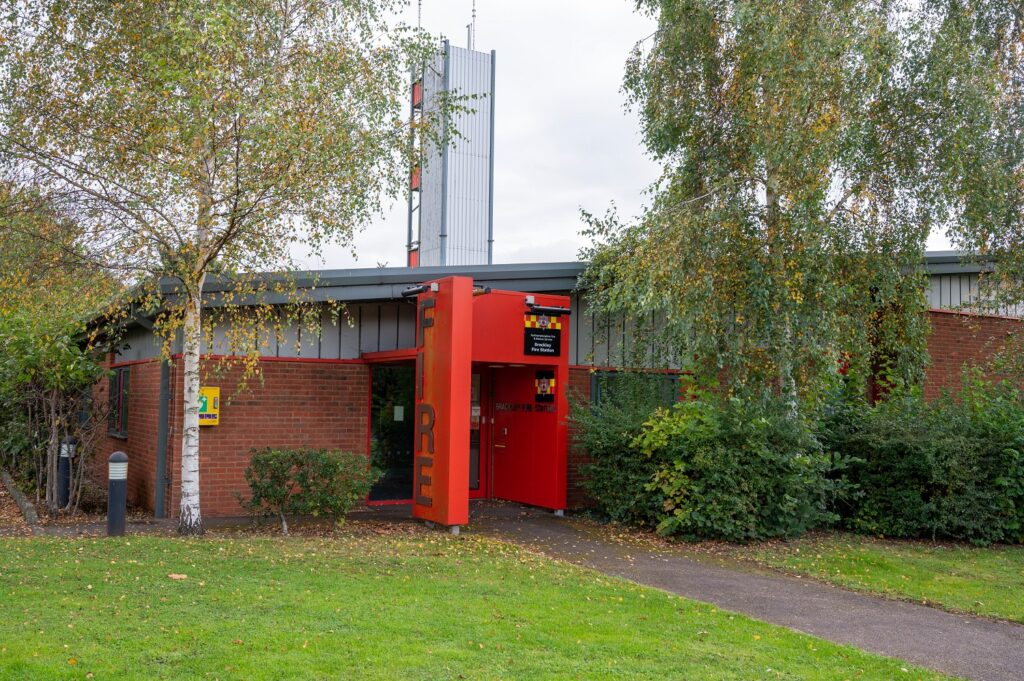 Address: Oxford Road, Brackley, NN13 7DY
Watch Manager: Tom Marchant
Drill Night: Wednesday 18:30-21:30
Brackley Fire Station provides the town of Brackley and the surrounding area with an on-call fire service, managed by 13 on-call firefighters and three wholetime firefighters who also contribute to the on-call cover. On-call crew are not full-time firefighters. They provide fire service cover in their own time, responding to a pager when there is an incident.
There is a population of around 17,000 people in the town, but the station also covers a number of surrounding villages. Due to the proximity of the station to the border with Buckinghamshire, the on-call crew also support Buckinghamshire Fire and Rescue Service (BFRS) and they support our crews when needed.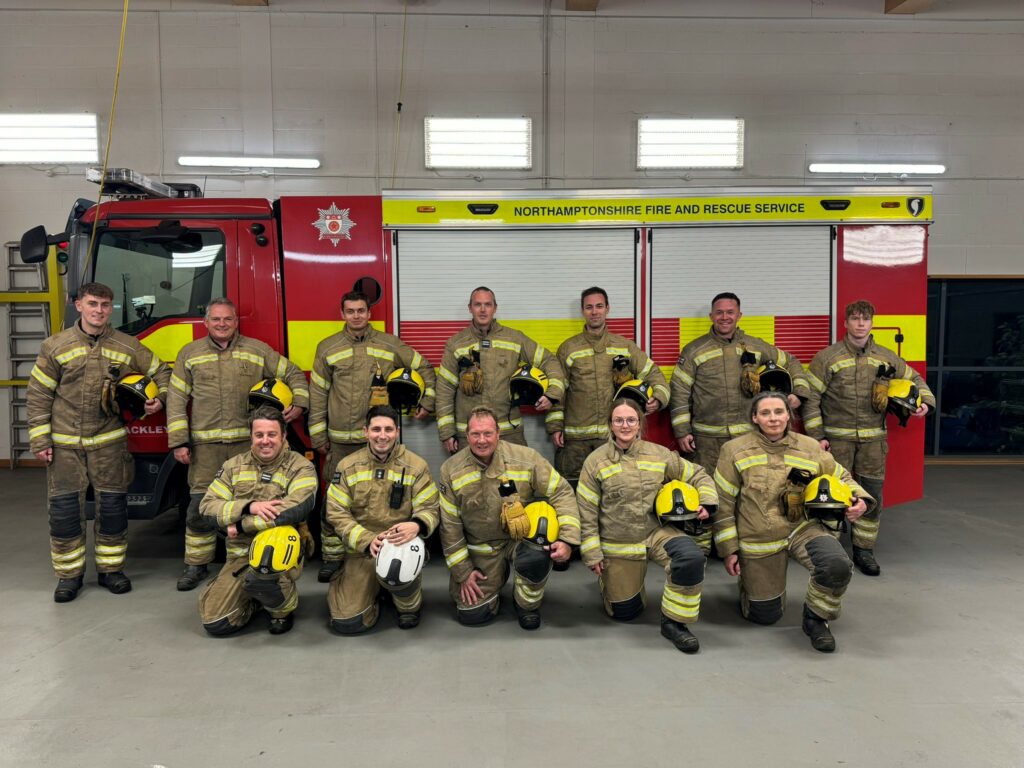 The station was opened in 2010 and offers modern facilities in a great location just off the A43 and at the southernmost tip of the county. It sits on the former site of one of Brackley's rail platforms. The previous fire station was a National Trust property located on High Street and has now been converted into The Old Fire Station Café and community hall. This building served the town of Brackley as a fire station for 123 years.
The fleet at Brackley consists of a technical intervention vehicle and a water pump. The location of the station means the crew attend a lot of rural incidents and with the A43, A422 and a section of the M40 nearby, RTCs are also not uncommon for Brackley on-call firefighters.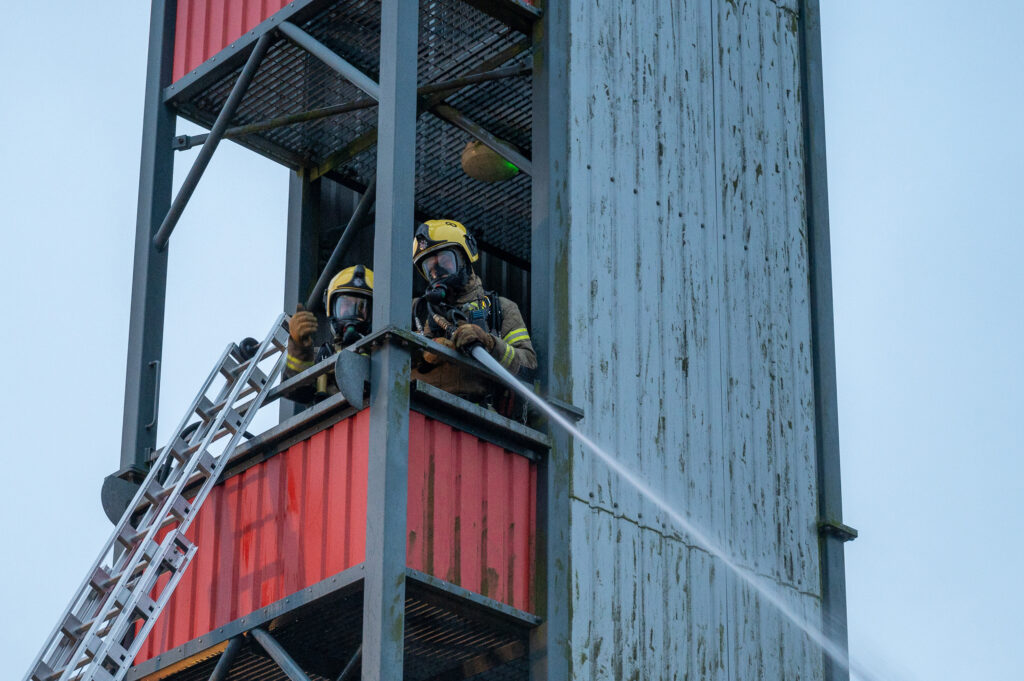 In the area, there are several high-risk businesses, including an airfield, a multi-use high rise premises including a supermarket, antiques shop and flats and a large poultry farm. Brackley is also home to the Mercedes-AMG Petronas Formula One Team which is located next to Brackley Fire Station. The region is also seeing a considerable amount of residential growth and infrastructure improvements and developments, including the HS2 railway line.
The crew at Brackley are active in their local community visiting schools and community groups and attending events in and around the town. They also engage with the residents of Brackley at their station open days. In addition, the crew carry out exercises locally with other emergency service providers, to test their response and management of a variety of incidents.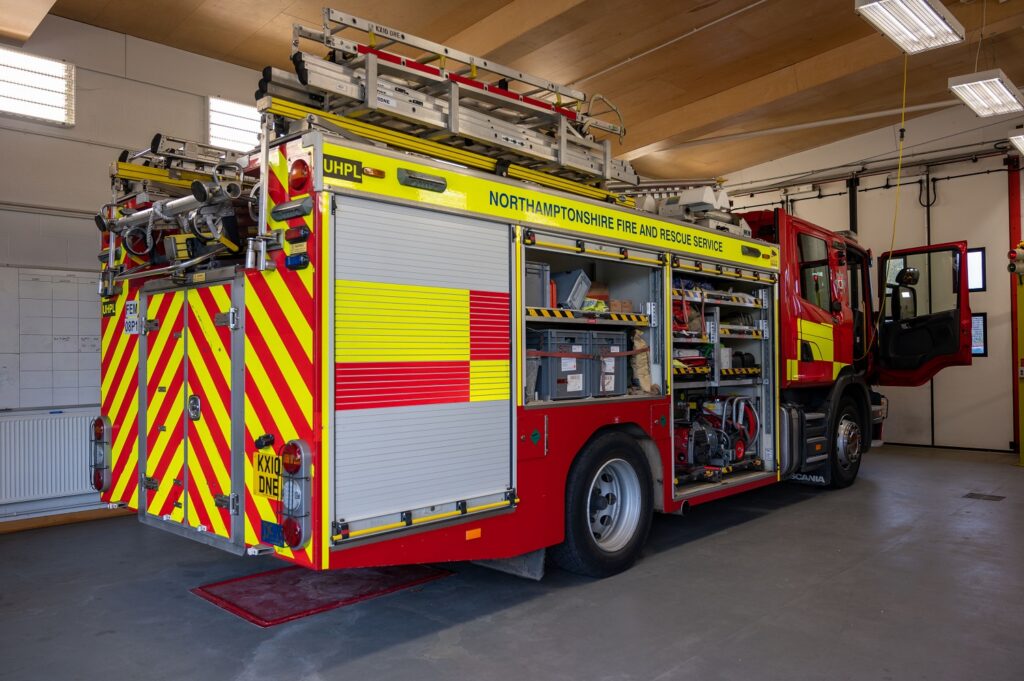 The on-call crew have their drill night on a Wednesday evening between 18.30 and 21.30. This is an opportunity for firefighters to practise the essential skills needed as firefighters and catch up with news and developments from across the service.
Firefighters at Brackley are proud of their history and have kept media coverage and historic photographs dating back through the decades.