Northamptonshire Fire and Rescue Service teamed up with GAINN (Growth and Inclusion North Northamptonshire), a Community Lottery Funded Project, to trial a three-day course that delivers key life skills to young people experiencing social isolation, anxiety and mental health issues.
The initial idea came about following discussions within a Local Area Partnership, whose primary aim is to ensure health and care services are better co-ordinated and delivered more proactively for people at local level.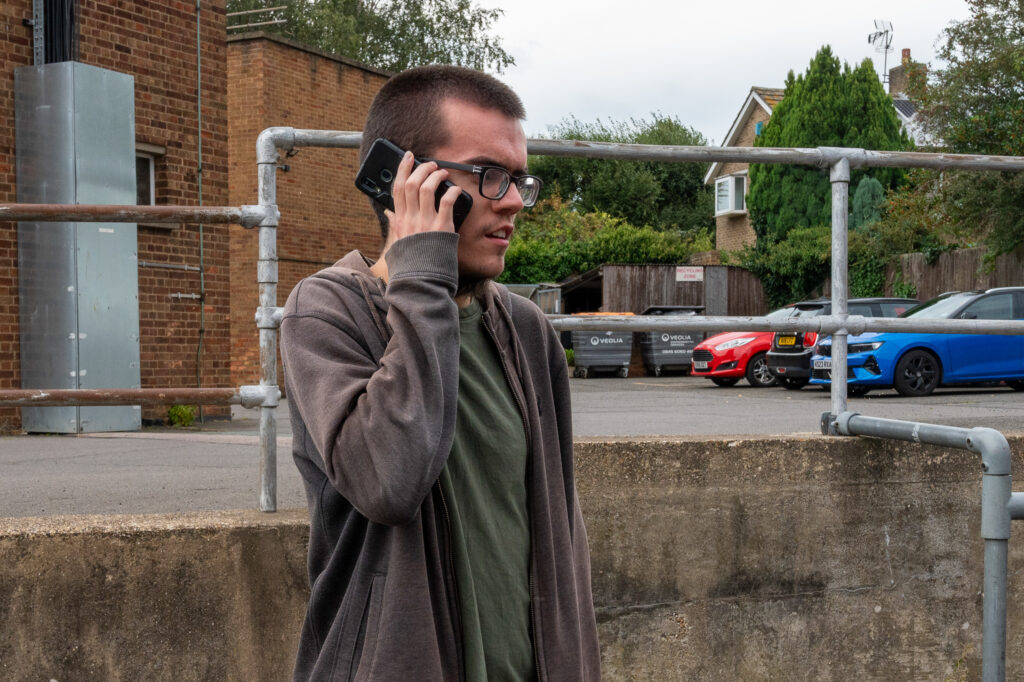 The course was designed to provide a positive learning environment and safe space to build resilience in young people and improve their communication skills. The trial, which the young people named 'Communication at the Station,' was held at Kettering Fire Station on 26 – 28 September and combined classroom-based workshops and discussions alongside practical scenarios and exercises.
Over the three days, 10 young people registered with GAINN carried out fire service drills and were introduced to some of the kit and equipment used to respond to emergency incidents. They were put through their paces in a mock road traffic collision where they had to manage the casualties, call Fire Control to explain what had occurred and pass on information to the crew from Kettering Fire Station who were first in attendance at the mock incident.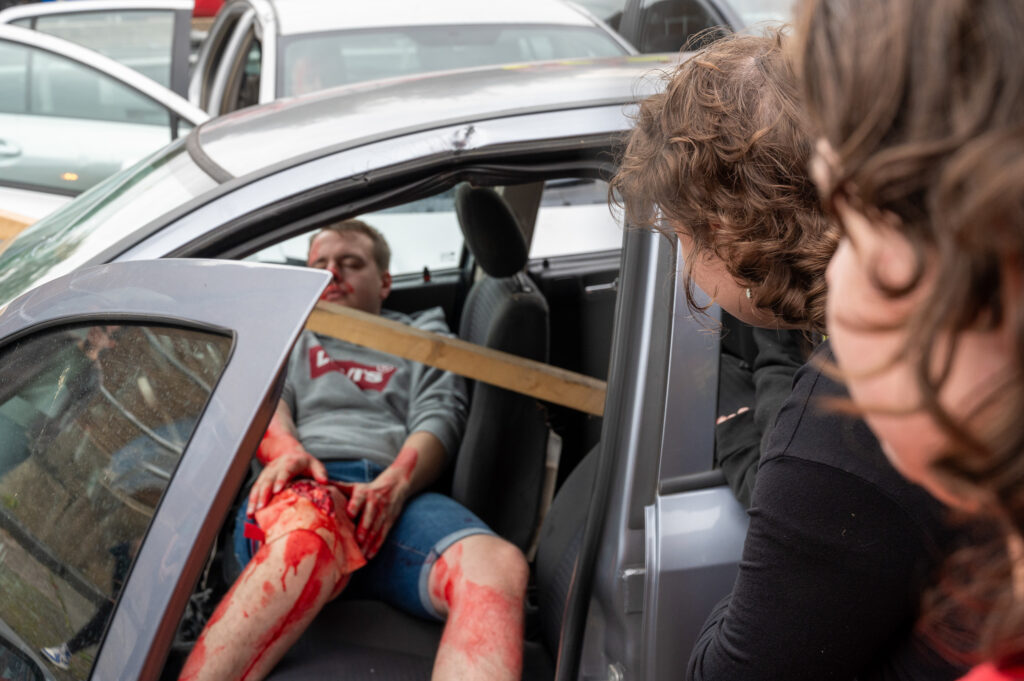 They also learnt about fire safety in the home, water safety and how to use a throw line effectively, and they were shown basic lifesaving first aid, including how to carry out CPR on resuscitation manikins which were funded by Northamptonshire's Police, Fire and Crime Commissioner.
Building communication and other social skills using practical real-life scenarios is a key aim of the course. It encourages young people to think before they act, to understand and communicate effectively with other people, as well as better manage their own decision-making process. Learning in this way reduces the chance of young people needing the assistance of the emergency services.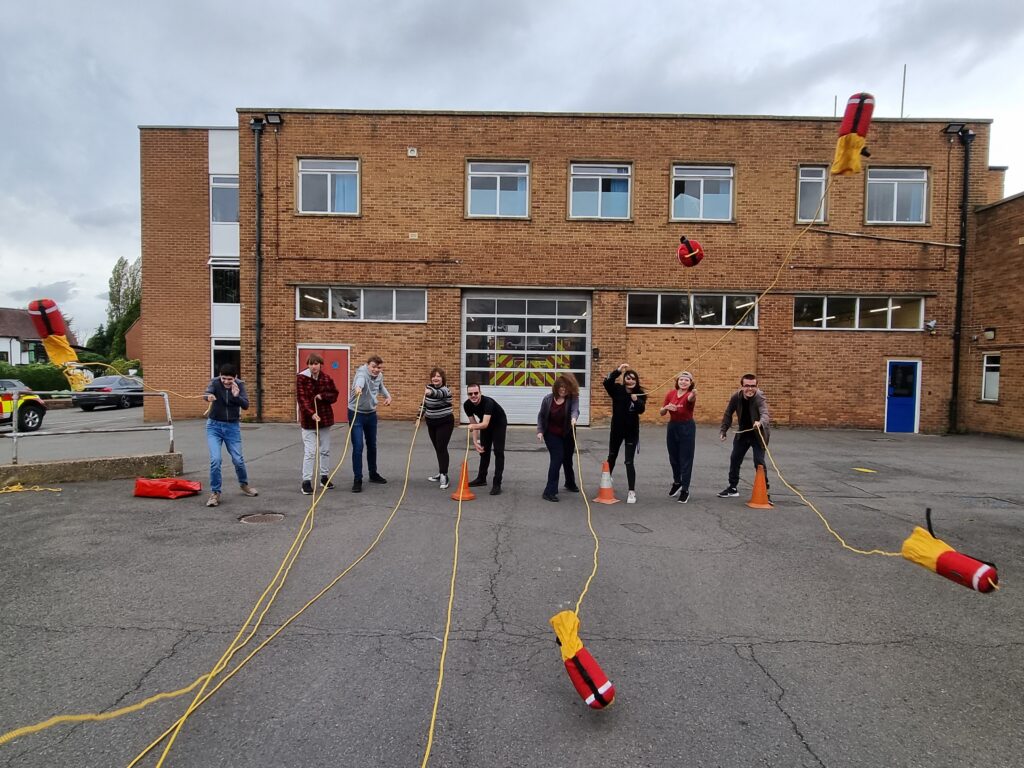 Lisa Bryan, Prevention, Safeguarding and Partnerships Manager at Northamptonshire Fire and Rescue Service said: "Delivering targeted interventions to young people using practical firefighting skills helps to build personal strengths, resilience and skills that will enable young people to contribute positively to society and cope better with challenges in later life.
"Working in collaboration with partners such as GAINN allows us to target often harder to reach audiences and help to ensure that the messages and advice we are delivering are relevant and engaging to those groups of people."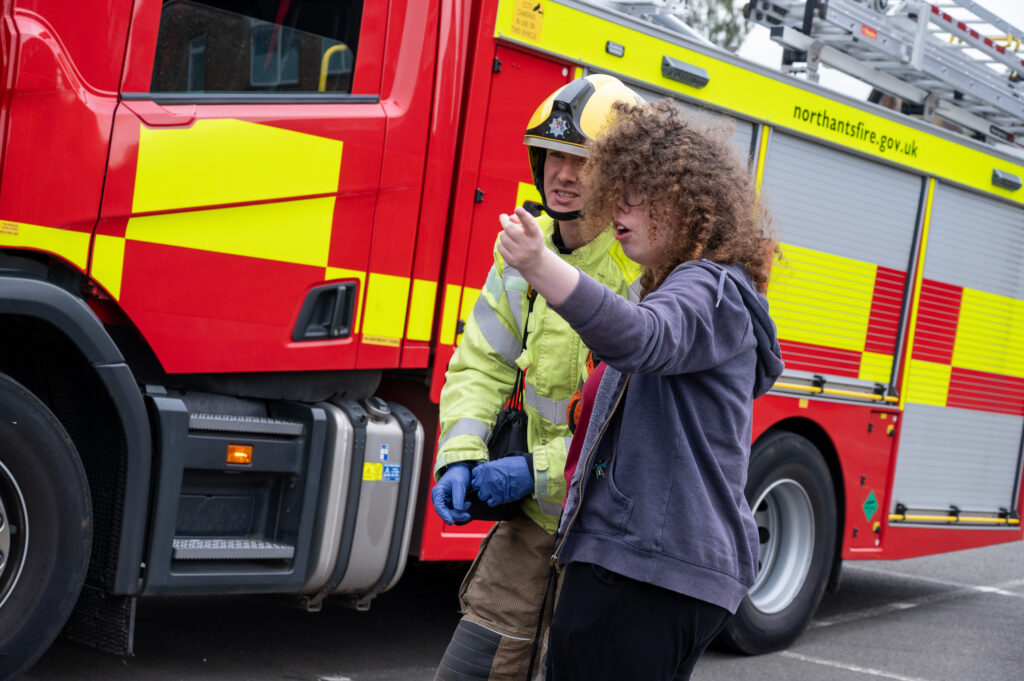 GAINN aims to help young people between the ages of 17 and 24 overcome challenges that prevent them from being socially involved and supports them in developing skills that build confidence and help them to enter employment, education or further training.
Jo Dale, Programme Manager at GAINN said: "Anyone that works with young people will know how difficult it can be to get them out of bed before 12 noon and get them to remain focussed while they are outside their comfort zone!
"This course has motivated and inspired my young people to achieve so much more than that. They became a strong team, found communication skills that we had never seen before and learnt so much and they really enjoyed the physical challenges. The organisation was incredible, and my young people are still talking about it. It has given them skills and the confidence to take with them on their journeys that they will use every day. You really have made a difference!"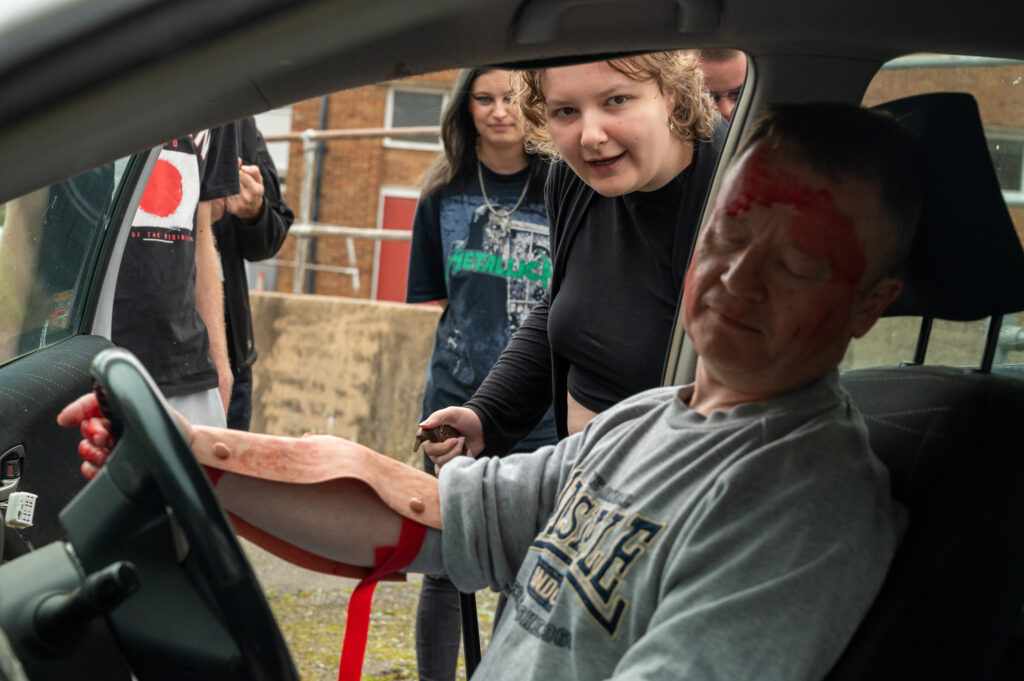 Maxine, one of the young people posted the below on her social media.
"Wow! What an amazing experience. I learned so much about fire safety, health and safety and most importantly communication.
"I have struggled with communication for ages and this course really brought out the importance of communication within normal day to day life. I look forward to hopefully growing to gain a career in becoming a firefighter and hoping to save lives and to keep others around me safe.
"Thank you to the (Kettering) Northamptonshire Fire and Rescue Service and the GAINN project for allowing me to have this opportunity. I have made memories of a lifetime."