Northamptonshire Fire and Rescue Service (NFRS) have carried out a large-scale, multi-agency exercise to test their response to a chemical incident on board a train.
The exercise took place at the Rushden Transport Museum and Railway earlier this week, and saw around forty staff from NFRS, Northamptonshire Police, East Midlands Ambulance Service and Network Rail deal with the conditions they would face after an explosion on a train.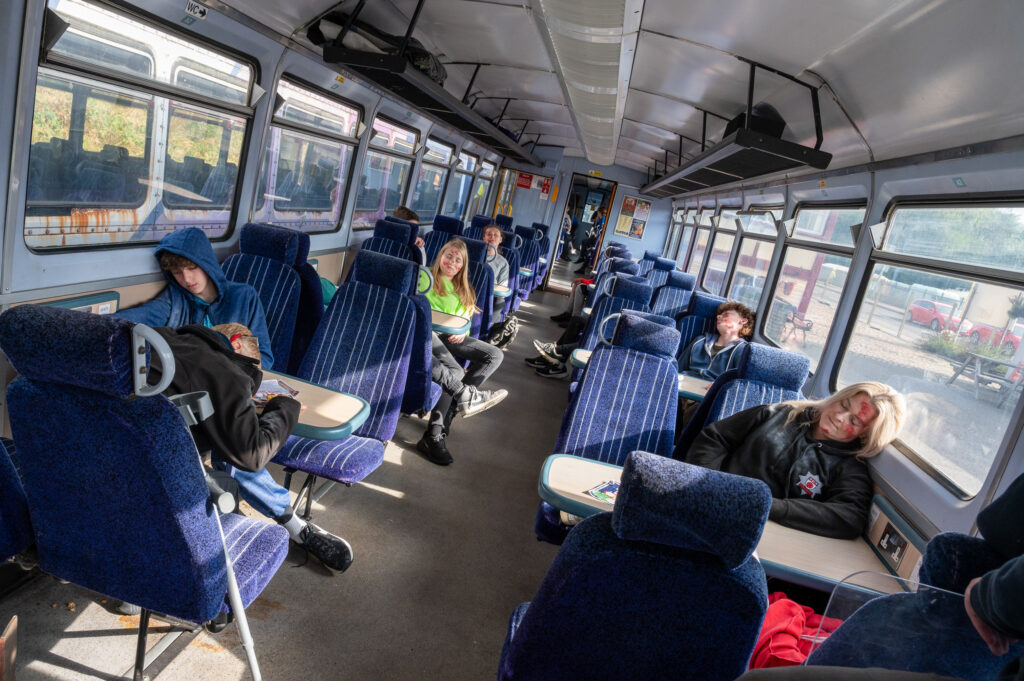 The drill saw two train carriages, filled with volunteers and NFRS staff, rescued after an explosion onboard. Crews evacuated the carriages before the 'casualties' passed through the mass decontamination unit to remove any contaminants.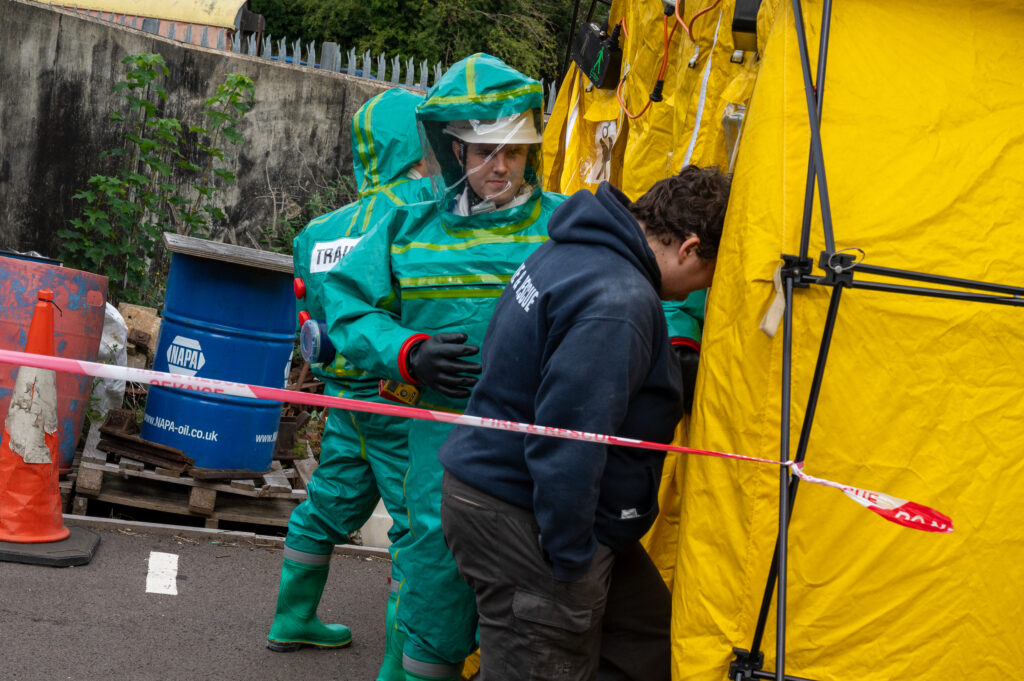 Acting Chief Fire Officer Simon Tuhill said that the exercise was a vital way to make sure that agencies can work together well in the event of a real emergency.
"Exercises such as this are a fantastic way of testing how we work with our partners, to improve interoperability and ensure we are all at the top of our game and know what is expected of us all should an incident of this nature ever happen for real."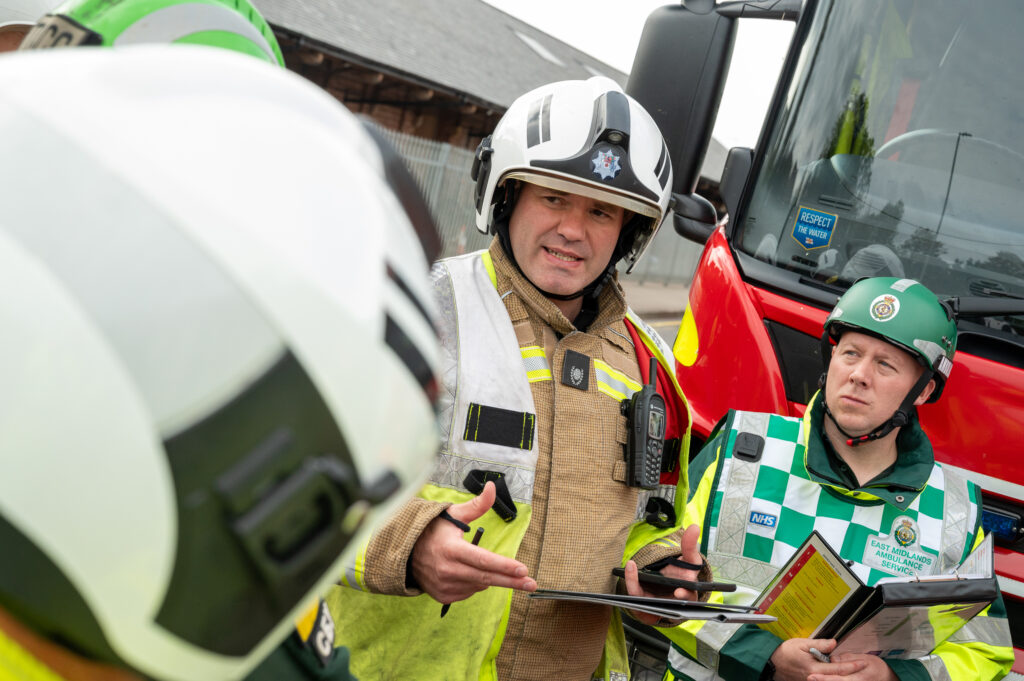 The exercise was organised by Crew Manager Darren Dexter from Rushden Fire Station, who said: "This exercise has been six months in the making and one of the largest chemical exercises run by NFRS.
"I would like to thank all of the people who took part in the exercise, especially the crew at Rushden who have worked tirelessly in the recent weeks and months to make the day possible."