Northamptonshire Fire and Rescue Service is holding a Wildfire Week of Action to make people aware of the growing dangers of wildfires in our county.
Last summer's heatwave saw a large number of grass and crop fires that placed a big demand on our firefighters, resulting in a 76 per cent increase in wildfire incidents during July and August. On the week commencing August 7, we attended 108 fires in the open compared to the 20 that we attended in the same week in 2021. During the prolonged heatwave, we also mobilised all our on-call firefighters for only the second time in over a decade.
The likelihood of such events has been identified as a growing risk in the county over the coming years as part of the Service's Community Risk Management Plan (CRMP), which looks at how to mitigate those risks.
In response, the Joint Operations Team – which works in partnership with Northamptonshire Police – has reviewed how the Service responds to and manages wildfires, as well as how we deal with other incidents when there is a high demand from wildfires.
This has included developing new training materials for our firefighters as well as introducing new wildfire backpacks on all frontline appliances. The backpacks can carry up to 20 litres of water and can be used in areas that are inaccessible for a fire engine.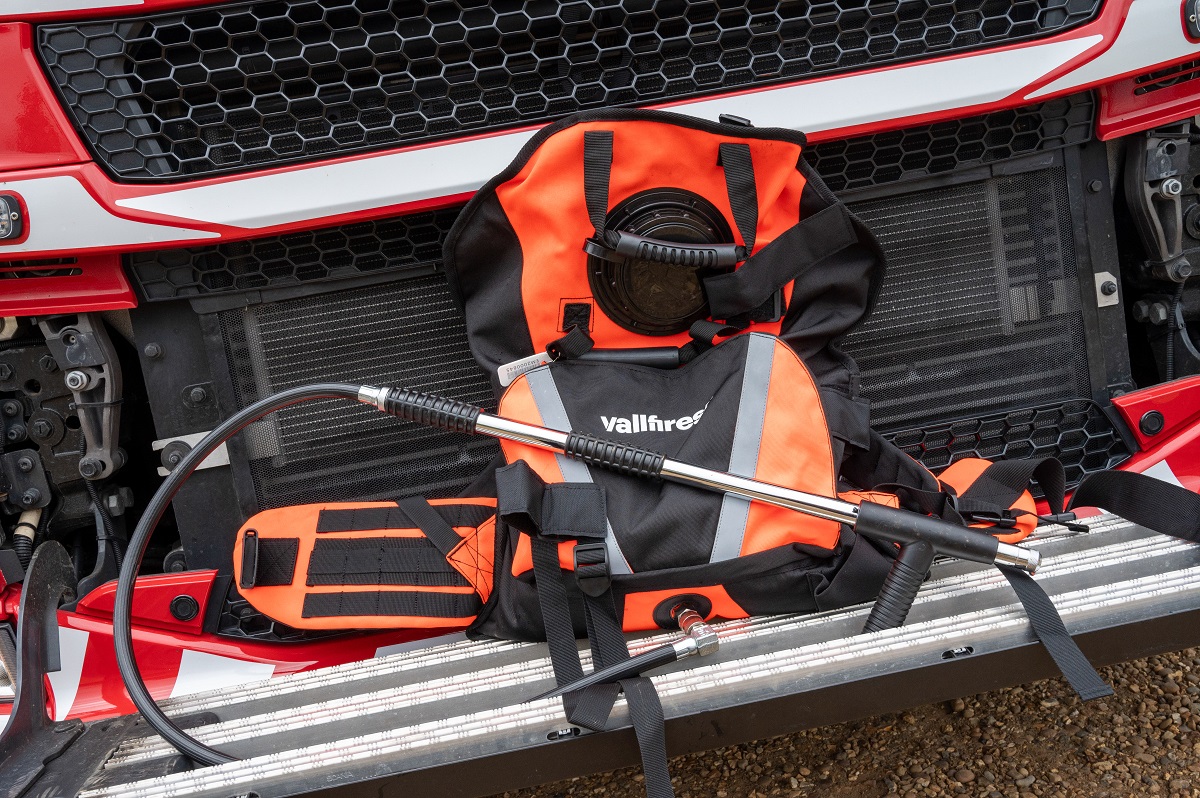 Group Manager Neil Sadler, of the Joint Operations Team, said: "Last year saw firefighters work exceptionally hard in demanding conditions. These kinds of fires present a real risk because the dry conditions usually mean they can spread incredibly quickly and put people in danger.
"Northamptonshire is predominantly a rural county, and our analysis shows that extreme weather events such as wildfires are likely to be a big risk for us in the future. The addition of the backpacks, change in mobilisation rules, upskilling staff, and reviewing PPE are just some of the things that we have changed to help us deal with these incidents. Looking forward, our Adapt to Climate Change Plan will ensure that NFRS continue to improve in the response to wildfire incidents."
Crews have already used the new wildfire backpacks to extinguish small fires in the open that were at risk of spreading, and as part of the Wildfire Week of Action, firefighters and fire staff are touring the county to hand out key safety advice to prevent such fires from happening in the first place.
The Week of Action, which started on Monday, has seen crews – as well as Prevention staff and the joint Arson Task Force – visit Sywell Country Park, East Carlton Country Park, Stanwick Lakes and Brixworth Country Park.
The rest of the week will see them visit:
Thursday August 3 – Corby Thoroughsale Woods – 10.30am to 2pm
Friday August 4 – Daventry Country Park – 11am to 2pm
Saturday August 5 – Salcey Forest – 10am to 1pm