Work is underway from Northamptonshire Fire and Rescue Service to keep hundreds of thousands of people safe at the Formula One Grand Prix at Silverstone this weekend.
Our Fire Protection team are responsible for ensuring that 11 campsites across the county are safe from a fire perspective, and the team have been visiting throughout the week to ensure that things are in order as campers arrive.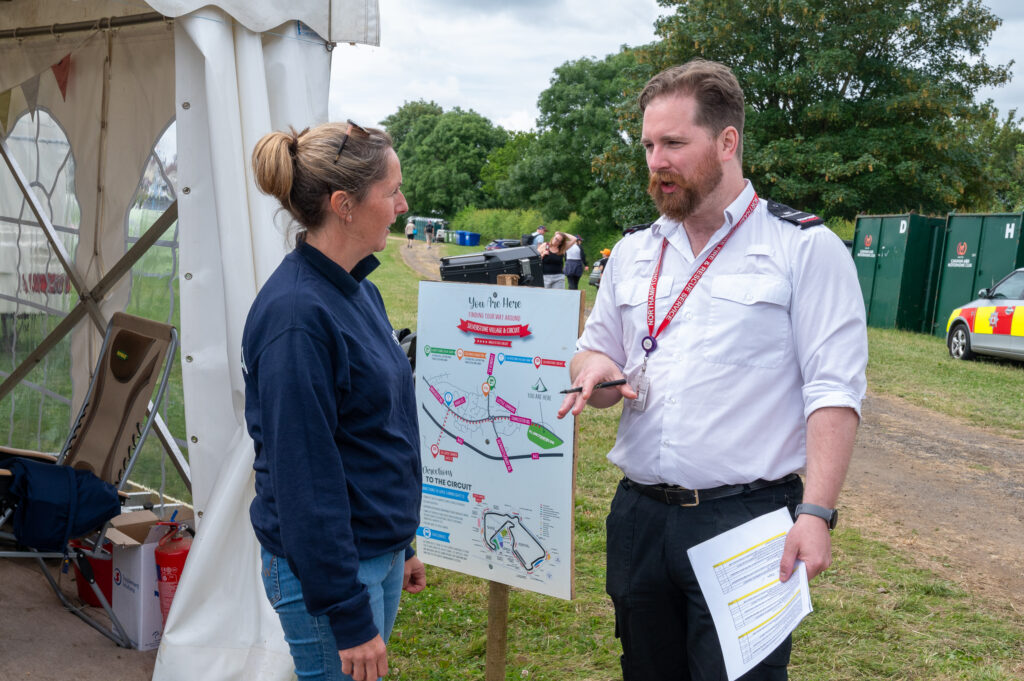 Visitors who are camping have also been provided with fire safety literature from our Prevention team with top tips on how to avoid potential incidents to make sure their stay at the campsite is a safe one.
Within the circuit itself, the Fire Protection team have also been visiting temporary hospitality structures to check they meet fire regulations and have been reviewing plans and arrangements for the onsite concerts, which begin on Thursday evening.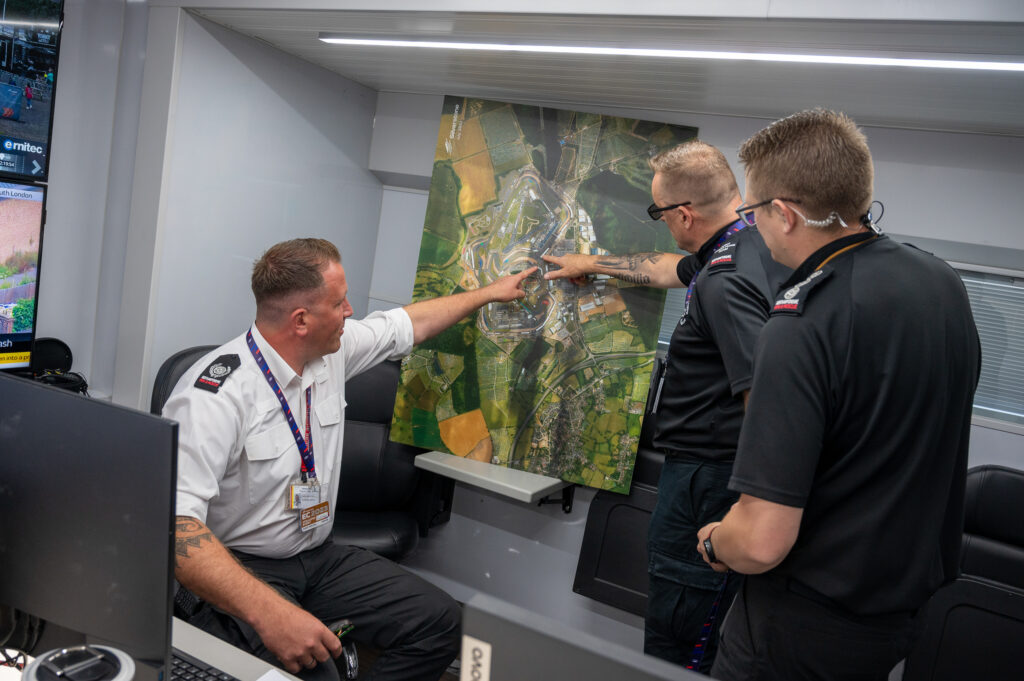 The Joint Operations Team, which works in partnership with Northamptonshire Police, has been working since the autumn to ensure planned responses are up to date and contingency plans are in place in case of any major incidents.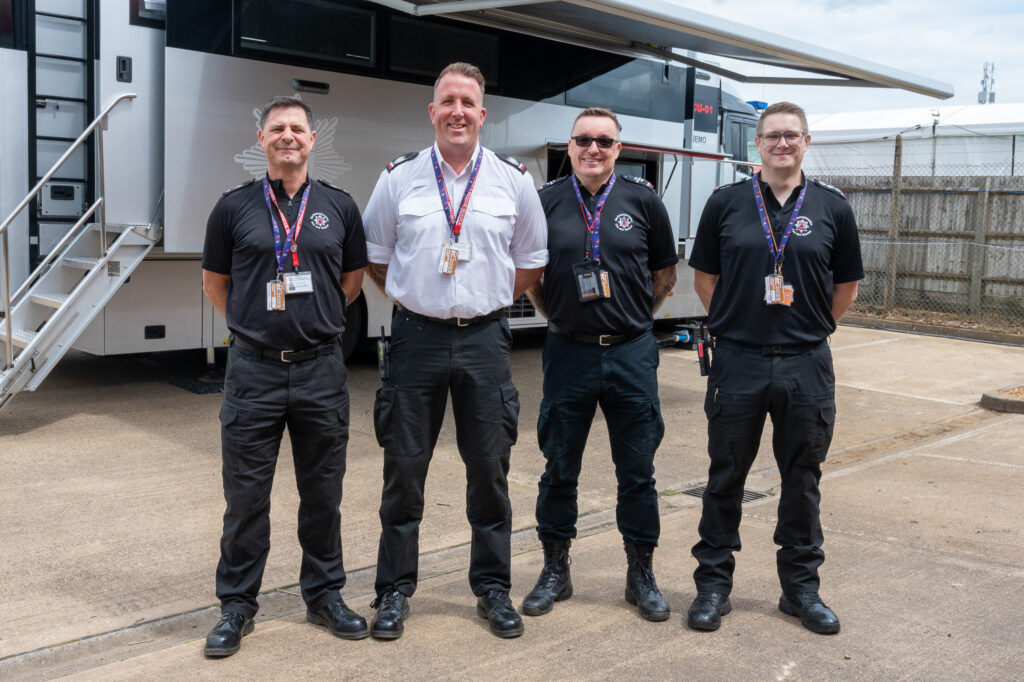 A specific command structure has been set up to oversee operational crews and members of Control who will be on site during the event, and this afternoon members of the command group were on-site speaking with members of the public as well as familiarising themselves with the concert areas ahead of the upcoming shows.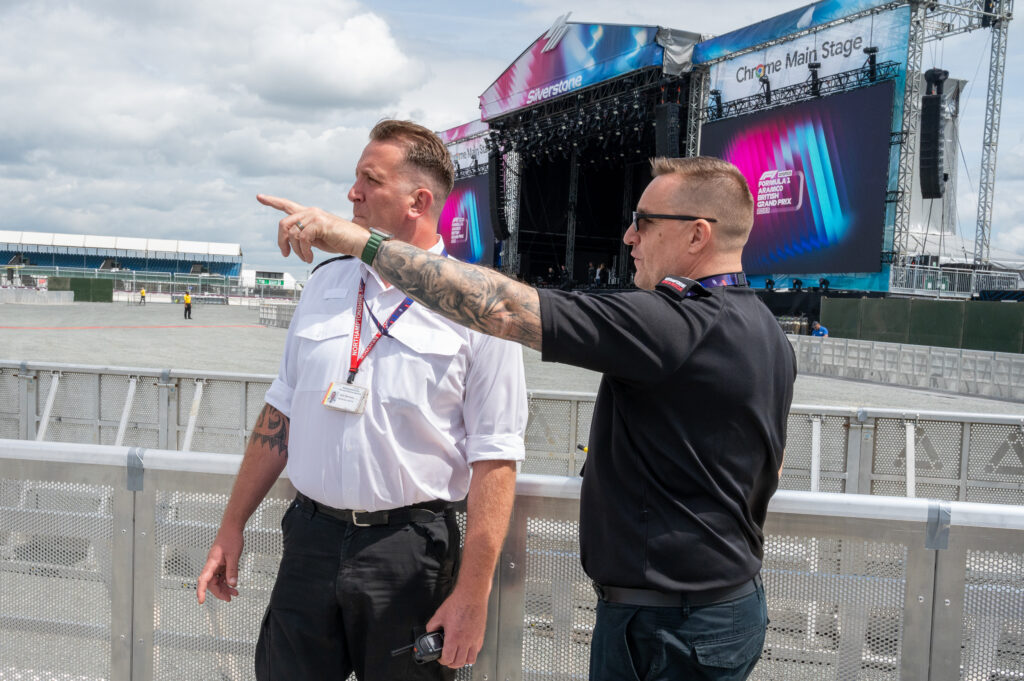 Phil Pells, Assistant Chief Fire Officer and strategic commander for the Silverstone event, said: "This is a very carefully planned major sporting event that is bringing hundreds of thousands of people into the county. We've been working with multi-agency partners for months now to prepare and ensure that people enjoy the event and go home safely."