A brand-new aerial appliance has been delivered to Northamptonshire Fire and Rescue Service to meet the demands of a growing county.
The Scania appliance joins eight other new firefighting vehicles that have recently been added to the fleet, strengthening the capabilities of the fire service in managing large scale incidents at high-rise and commercial buildings.
This new addition to Northamptonshire Fire and Rescue Service fleet comes as the county's growth rate is predicted to be around 15.5% over the medium-term and its central location as a key logistics hub means many commercial developments are in progress and being planned.
Over the last few weeks, firefighters have been trained on how to use the new aerial appliance, which is able to reach heights of 42 metres in 90 seconds. It will replace the 28-metre-high aerial appliance, which has reached the end of its lifespan. Its purchase also follows the Grenfell Tower Inquiry, which resulted in a number of national recommendations connected with high-rise buildings.
The new aerial appliance, built by specialist fire and rescue service appliance manufacturer, Emergency One, cost more than £750,000, weighs 19.5 tonnes and will have a lifespan of 15 years.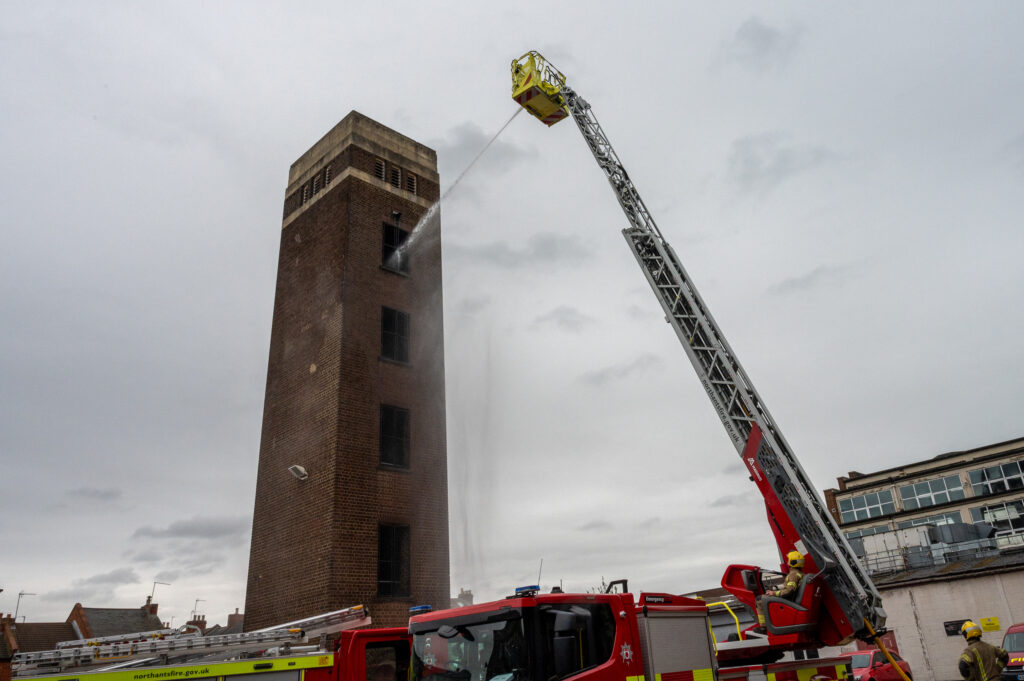 Its features include a 42-metre turntable ladder which can be used as an operational staircase to potentially rescue people from height, as well as a powerful water tower that can deliver high volumes of water from an elevated position.
The new appliance also has the latest camera technology that can be downloaded and live streamed to incident commanders, giving them an aerial view of a scene, improving situational awareness and helping to inform tactical decisions during major incidents.
The aerial appliance is the last and most substantial of nine new additions to the fleet within the last 12 months – following new type B Scania fire engines for The Mounts, Moulton, Kettering and Mereway in May last year, and four more delivered to Daventry, Wellingborough, Rushden and Corby in the last few weeks which are now on the run.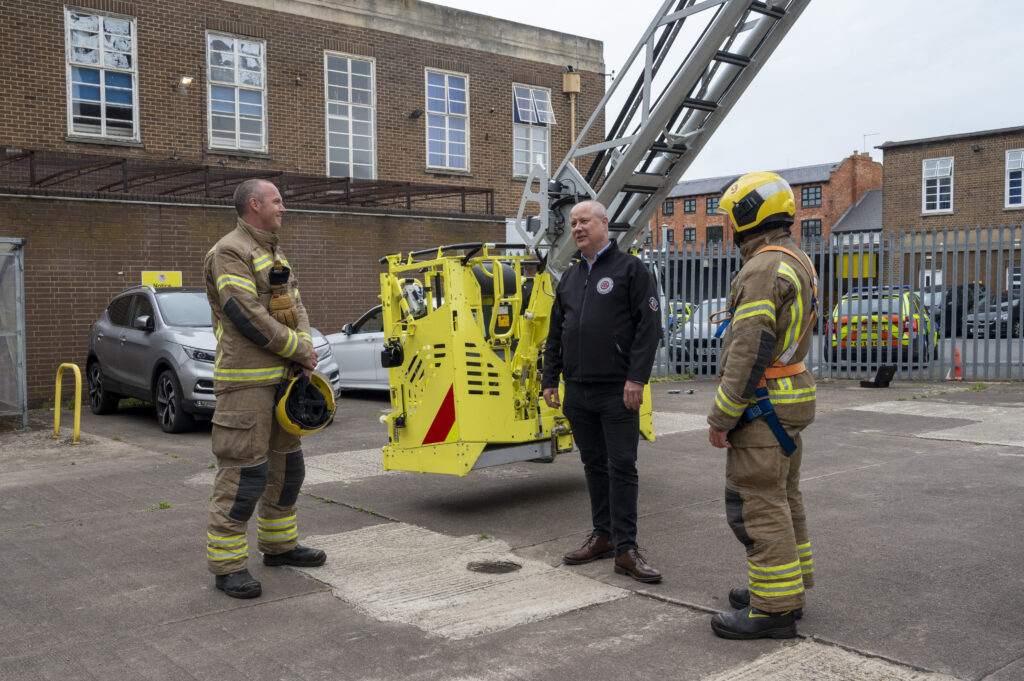 Stephen Mold, Police, Fire and Crime Commissioner said: "When I took on the governance of Northamptonshire Fire and Rescue Service in 2019, there was a significant need for investment in fleet and equipment to give our firefighters the proper tools that they need to keep the county safe. In 2018, more than half of our fire service's fleet was at end or past end of life.
"The Fleet team were successful in safely keeping the old vehicles on the road for as long as possible, but it has been great to see the fleet significantly enhanced over the last few months. Funding the new aerial appliance was prioritised in the capital expenditure plan and I am certain that it will boost the response capability of Northamptonshire Fire and Rescue Service."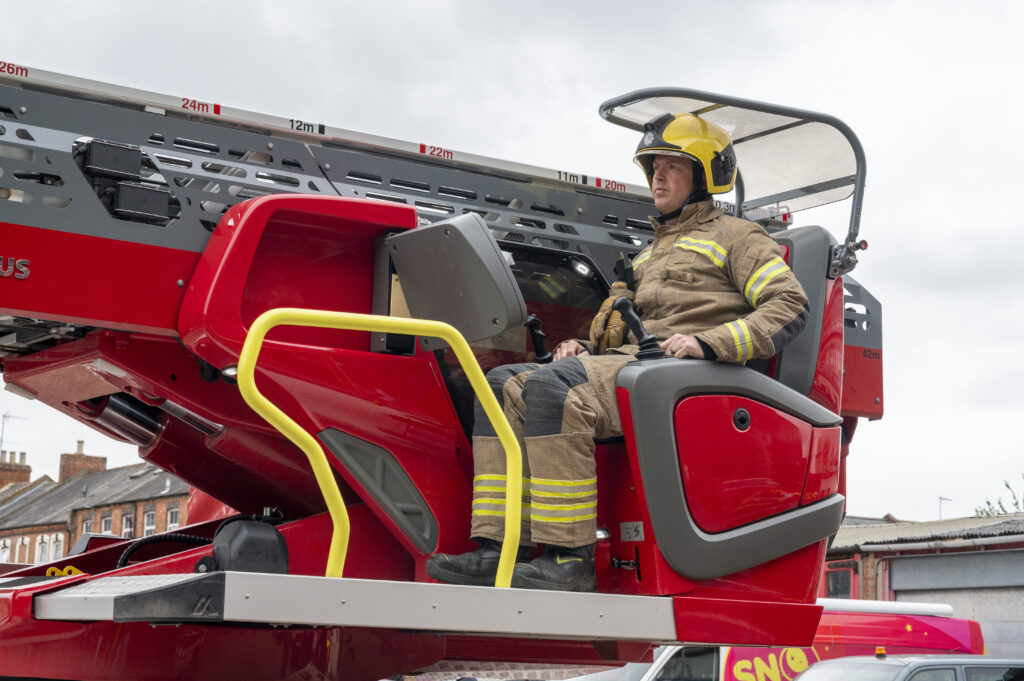 Mark Jones, Chief Fire Officer said: "Following the Grenfell Tower inquiry, a number of operational recommendations were made to the emergency services. These included ensuring frontline firefighters have access to the latest technology and equipment to enable them to respond effectively to incidents in high-rise and tall buildings. These recommendations were considered locally along with the potential residential and commercial risk and a decision taken to invest in a new state of the art aerial appliance.
"This latest investment is a welcome addition to the county's fleet and will enhance the Service's ability to operate at height. It also helps us to futureproof the safety of the county as we see large scale commercial developments right across Northamptonshire."