Twelve new recruits have joined Northamptonshire Fire and Rescue Service – and will now start the journey of becoming firefighters and being posted to stations across the county in the summer.
The new intake was officially welcomed to the Service today (April 17) by Chief Fire Officer Mark Jones and Police, Fire and Crime Commissioner Stephen Mold at the Service HQ at Darby House in Wellingborough.
It marks the start of a three-week induction that will see them learn more about the organisation, including spending time with Fire Control – which fields 999 calls from members of the public – as well as the Prevention, Protection and Business Services teams.
In May the recruits will then spend eight weeks at the Fire Service College in the Cotswolds, where they will undertake training on how to use breathing apparatus, put out different types of fires, deal with hazardous materials and administer first aid.
Once they have finished the intense training course at the College, they will have a Passing Out Parade before returning for three weeks further training at Northamptonshire – where they will then be posted to a Watch at one of the stations around the county.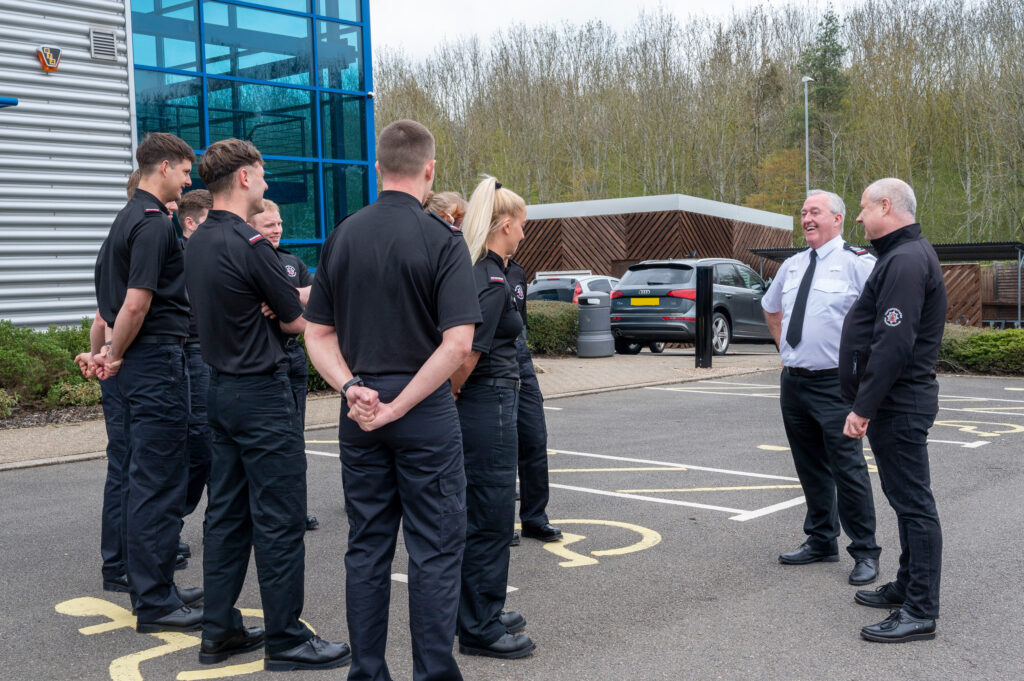 For Chief Fire Officer Mark Jones, this is the first set of wholetime and variable crewing firefighters he has welcomed since taking the helm in October.
He said: "It's great to be able to welcome the new intake to Northamptonshire, and I'm sure they will play a vital part in keeping our local communities safe – whether it's putting out fires, rescuing people or carrying out engagement work with schools or vulnerable residents.
"Being a firefighter is an incredibly fulfilling role, and I hope they can all progress both as firefighters and as people in the time they spend with us."
Stephen Mold, the Northamptonshire Police, Fire and Crime Commissioner, added: "It was fantastic to meet the new recruits today, and this is an exciting time for them to join us. Over the last year, with the support of local people through their council tax, we've invested in eight new fire engines and have a state-of-the-art aerial appliance which will also be on the run shortly.
"This investment in equipment means that we have more resources to respond to incidents when our residents are in need and ensures our staff have the best tools available to do the job. The extra investment in our staff also means that we can dedicate more time to preventing incidents from happening in the first place, such as through our community work and Home Fire Safety Visits."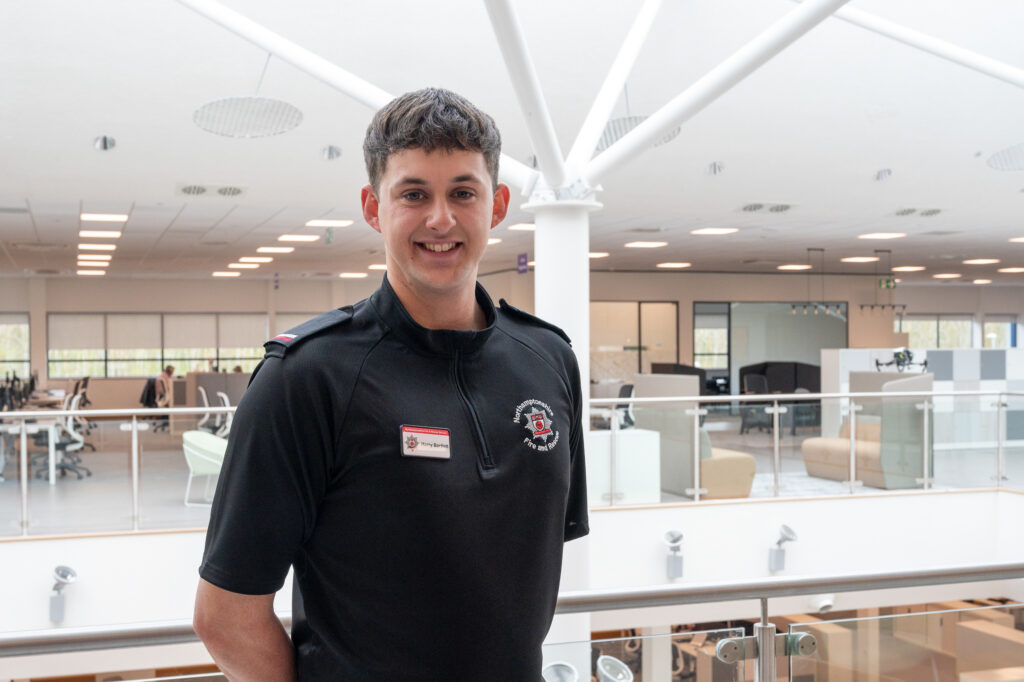 One of the new recruits is 26-year-old Harry Bartlett (pictured above), from Mawsley. He joins the Service having previously worked in the outdoor sports industry, including helping people to abseil down the National Lift Tower in Northampton.
Harry said he first thought of becoming a firefighter after seeing an incident response first-hand.
He said: "When I was at college, I saw two drivers collide, and the Fire Service turned up and the response was so slick and professional, and from then on I thought it might be something I wanted to do.
"I have always enjoyed helping others, and I realised the values here sat perfectly with my own, so I think the Fire Service can give a lot to me, and I can give a lot to the Fire Service."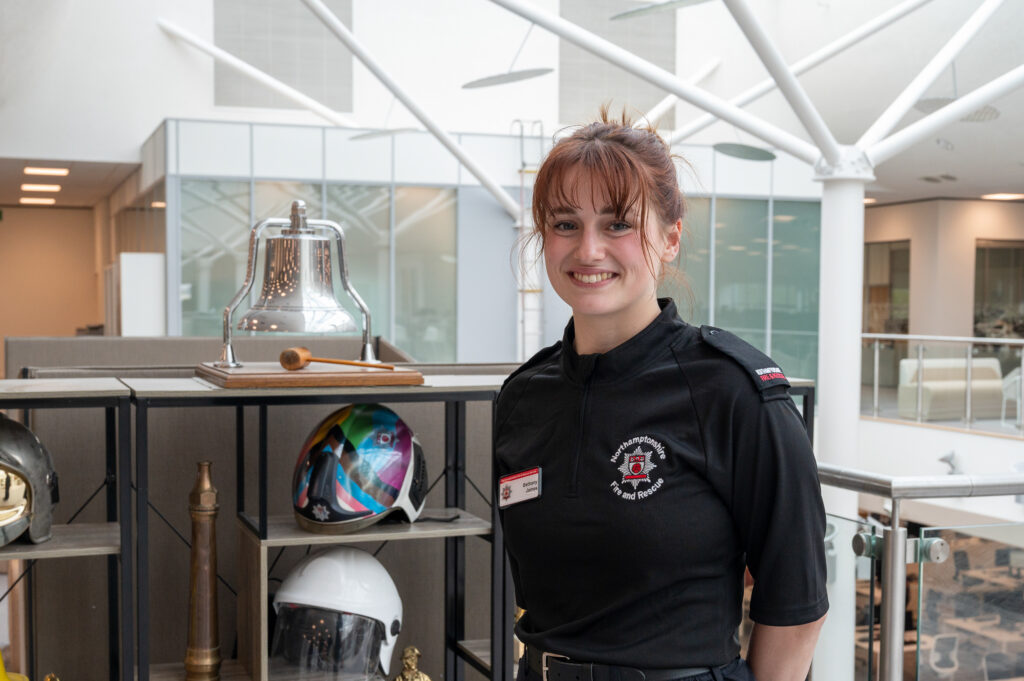 Three of the 12 recruits are already familiar to the Service, having joined as on-call firefighters. Making the leap to make firefighting their full-time profession is Beth James (pictured above).
Beth, aged 22, from Byfield, has been an on-call firefighter at Woodford Halse for the last year but will now join wholetime having previously worked in the hotel industry.
She said: "I wanted to gain some experience in the job, and since I joined it's been like one big family, and I've been made to feel so welcome.
"In my time at Woodford Halse I've done a few visits to schools, and it's been so good to show girls of a younger generation that they can do whatever they want to.
"I can't wait to go out and attend incidents, get some first-hand experience and help people as best as I can."