More than 100 volunteers helped Northamptonshire Fire and Rescue Service in a training drill to test the evacuation of a theatre during a major fire.
The Red Watch crew at Kettering worked in partnership with the Lighthouse Theatre on Thurston Drive, Kettering, to simulate the incident – with the help of cadet volunteers from fire, ambulance and police.
The multi-agency drill, which was known as Exercise Curtain Call, also included representatives from East Midlands Ambulance Service, North Northamptonshire and East Northamptonshire First Responders, and Northamptonshire Police.
The drill saw the 500-seat theatre filled with synthetic smoke, with Emergency Services Cadets and other volunteers then acting as real-life casualties with injuries who were evacuated from the premises. Four fire engines then attended the incident, with firefighters wearing breathing apparatus entering the auditorium and helping to rescue five 56kg dummies that were placed on both tiers of the theatre.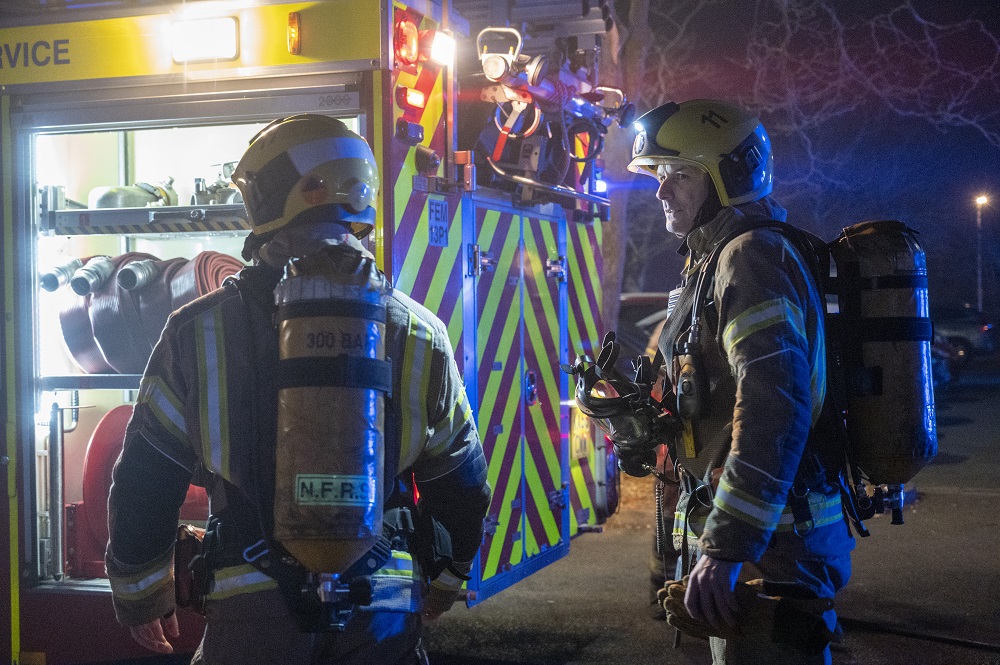 Meanwhile, fire safety evacuation policies were tested by theatre staff, while emergency responders practiced CPR and injury treatment outside the theatre.
Northamptonshire Fire and Rescue Service Watch Manager Ben Ireland, who helped to organise the exercise, said: "We don't often have the opportunity to train with public entertainment venues on this scale, so it was great that so many people were able to be involved.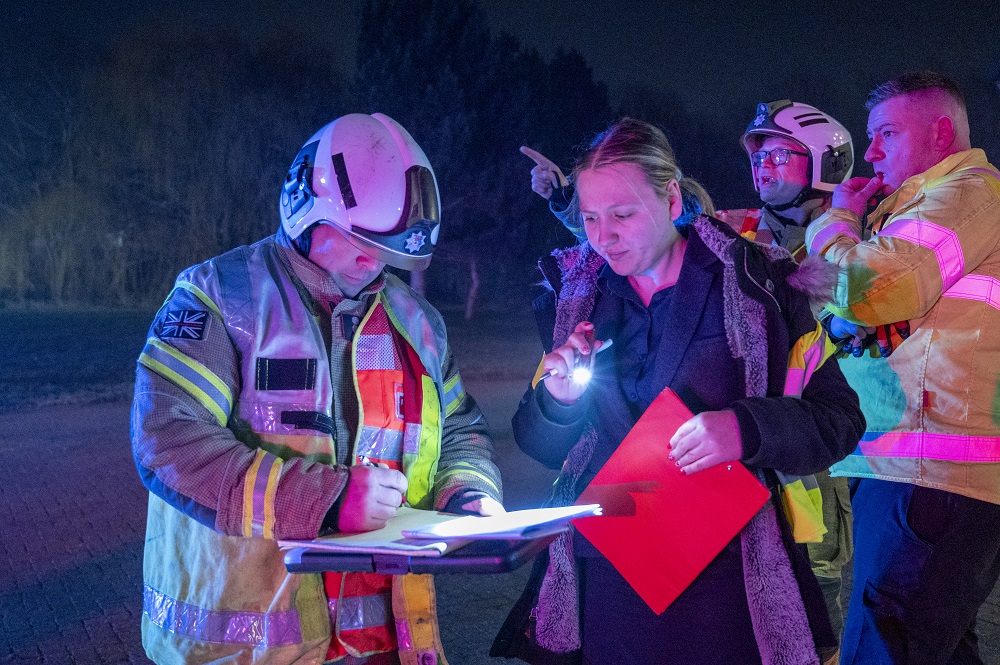 "This was a fantastic opportunity for us to reinforce the safety procedures that we have in place to keep our communities safe and put them into some practical use.
"I'd like to thank all the volunteers who came along on the evening and spared their time, we really value their contribution – and thank you also to the Lighthouse Theatre for allowing us to use their venue for such a worthwhile exercise."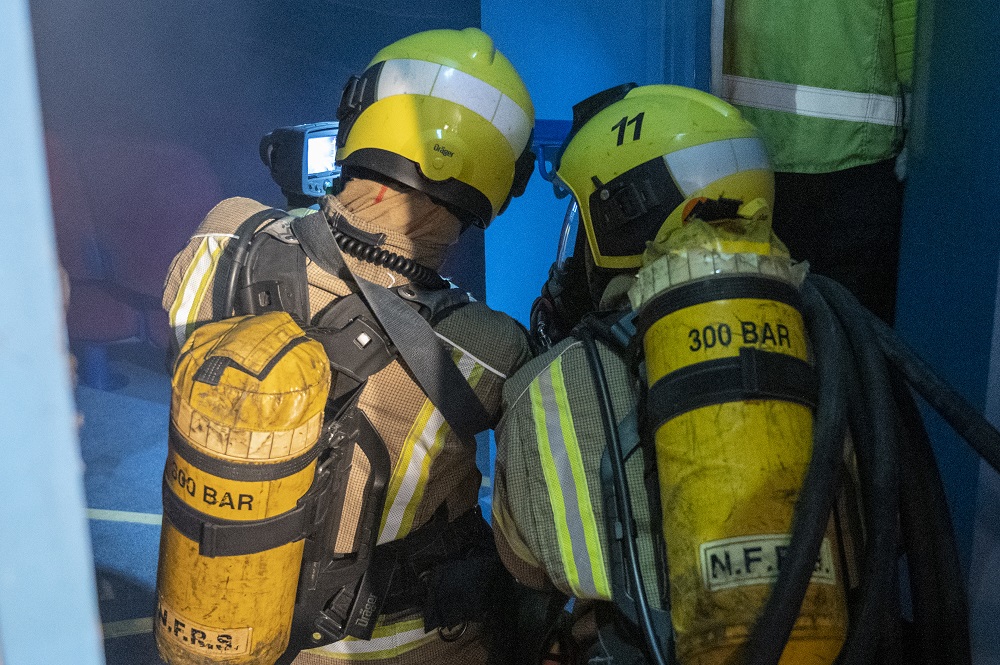 Ashleigh Hammond, Theatre Manager at the Lighthouse Theatre, added: "This was a great opportunity to do a real time evacuation, and hopefully it reassures our visitors that we are proactive on fire safety.
"It's a brilliant opportunity for our staff to brush up on those safety policies, and it's been fantastic to work with Northamptonshire Fire and Rescue Service and all the other organisations involved in putting this exercise together."