More than 1,000 premises were visited by Fire Protection officers in 2022 to help significantly reduce the risk of fires in buildings where people live, work and visit.
Northamptonshire Fire and Rescue has also reached out to property owners across the county to ensure they meet their legal requirements.
Among those to have been targeted recently are landlords of Houses in Multiple Occupancy. HMOs are properties where at least three unrelated people rent out rooms in the same home.
There are more than 3,000 HMOs in Northamptonshire, and HMO owners are being urged to book visits with the Fire Protection department, as are owners of B&Bs, guest houses, AirBnBs, flats and caravan owners.
The Protection Department offers specialist advice to landlords to ensure they meet the latest safety regulations. Fire crews have also received training to conduct HMO visits so as to extend the reach NFRS has and allow Protection Officers to focus on complex work in higher risk areas.
Scott Richards, Head of Protection at NFRS, said: "HMOs present themselves as a high-risk premises in comparison to dwellings that are occupied by a single family.
"If you live in a HMO you are six times more likely to die in a fire rather than a single family house, and 16 times more likely to suffer serious injury if the building is three-storeys or more.
"The main causes of fires in HMOs tend to be faulty electrical appliances, overloaded sockets, the use of candles and cooking.
"We want to work with landlords so that they can reassure residents that their properties are as safe as they can possibly be, and also so that they can help their tenants to understand fire risks as well and how to reduce those risks."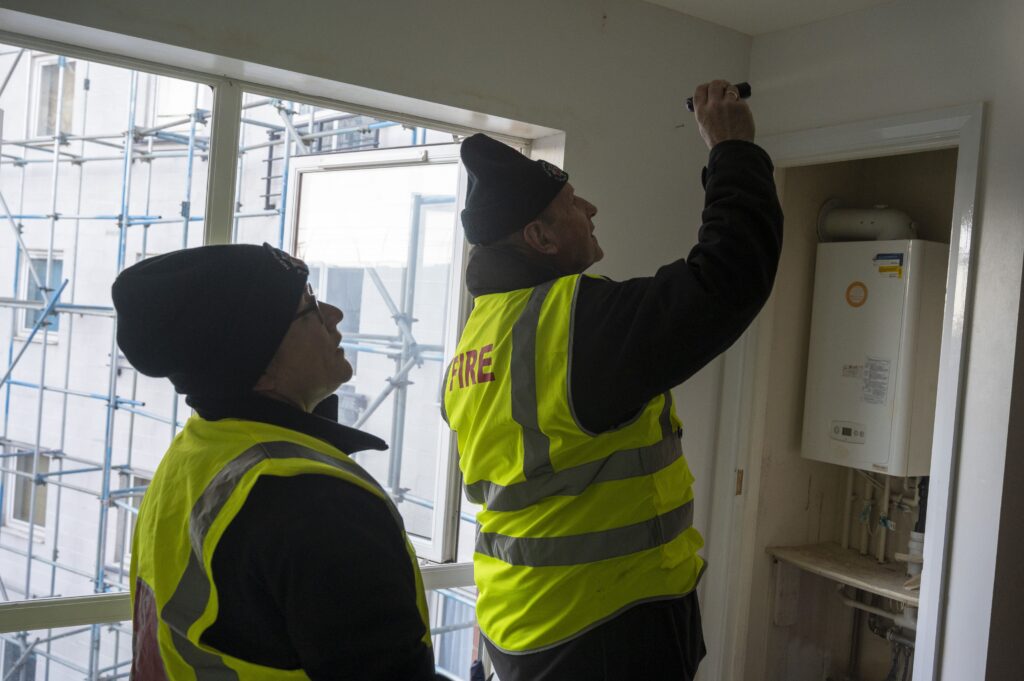 The Fire Service has regulatory powers that apply only to the common and shared areas of HMOs such as kitchens but are happy to advise on safety throughout a property.
As well as HMOs, Scott is also urging owners of residential care and nursing homes to make sure they are making their properties as safe as possible for residents.
He added: "Generally, premises that have a sleeping risk, such as HMOs but also care homes, nursing homes and hotels, are the ones that need to prioritise.
"We would urge owners or managers of premises to review their emergency evacuation procedures, ensure staff are fully trained and to regularly check and maintain both fire doors and fire alarm systems."
Businesses can contact the Protection Team at Northamptonshire Fire and Rescue Service for specialist advice, and to receive a bespoke safety approach by emailing fireprotection@northantsfire.gov.uk
They can also call 01604 797 000 and ask for Fire Protection, or request a visit from Protection Officers by clicking here.