Northamptonshire Fire and Rescue Service took part in a training exercise today (December 16) to test their response to a high-rise flat fire.
Three crews, from Moulton, Mereway and The Mounts, simulated a rescue of two casualties from a third floor flat in The Pinnacle building, on Woolmonger Street in Northampton town centre. It also saw NFRS Protection officers mimic their real life response, such as checking alarms, sprinklers and fire doors.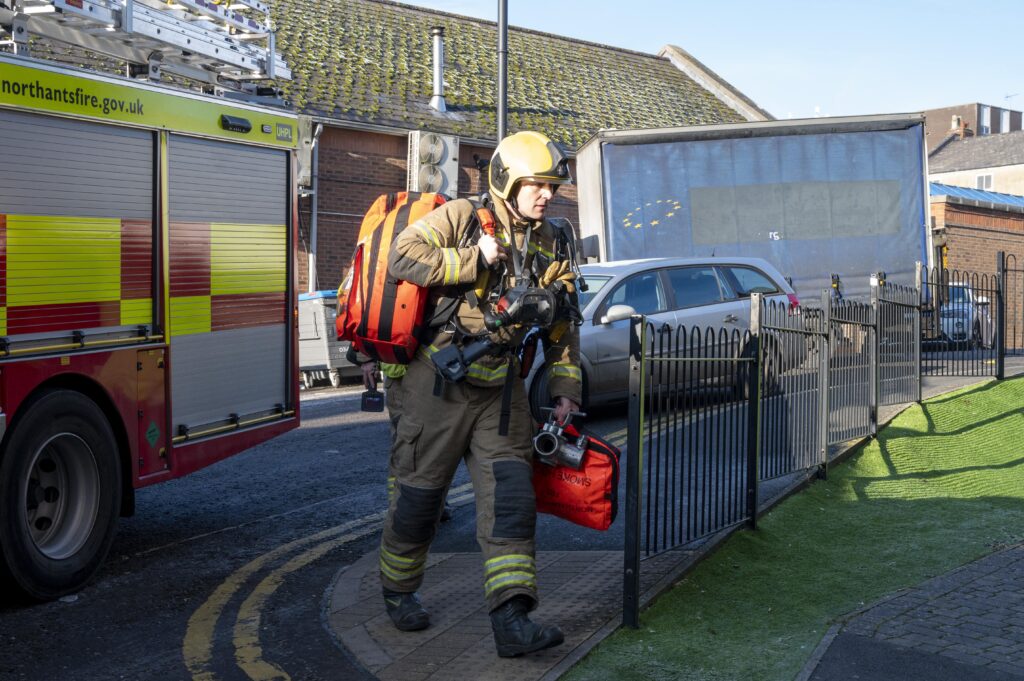 The exercise was planned and facilitated by Watch Manager Lee Vanderhoeven in partnership with NCHA (Nottingham Community Housing Association) – the owners of The Pinnacle – and lasted from 11am until noon and involved the use of cosmetic smoke to replicate a real-life incident.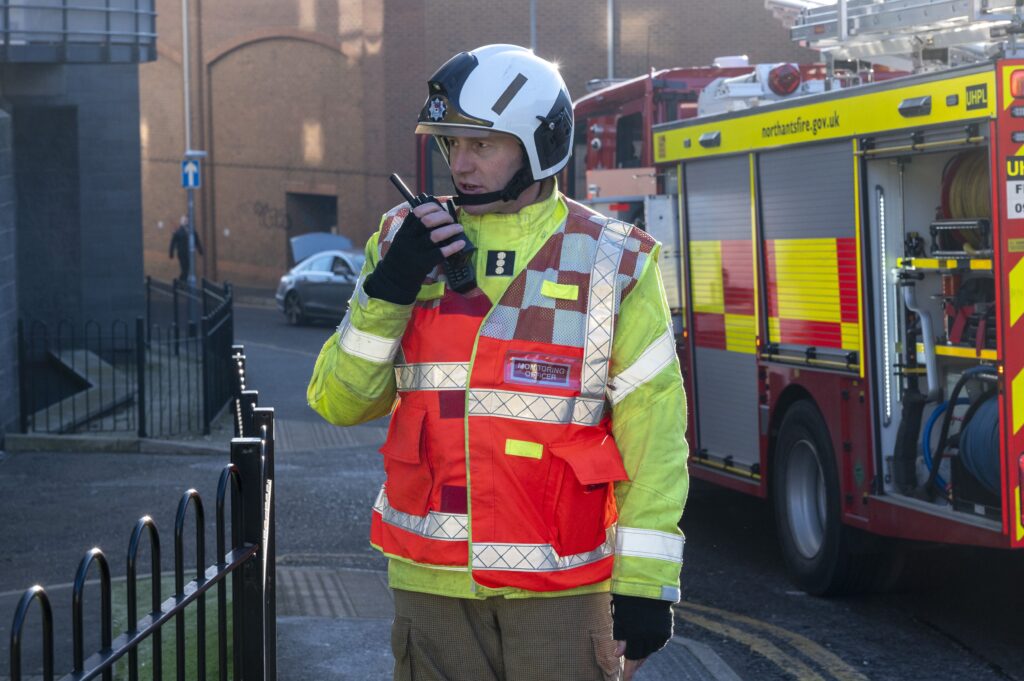 Chris Bridgewater, Station Manager at The Mounts (pictured above), was acting as Incident Commander for the exercise. He said: "This exercise was designed to allow us to train and replicate an incident in a tall building within Northamptonshire. It culminated in a successful conclusion and reinforced the procedures we have in place to keep the residents of Northamptonshire safe.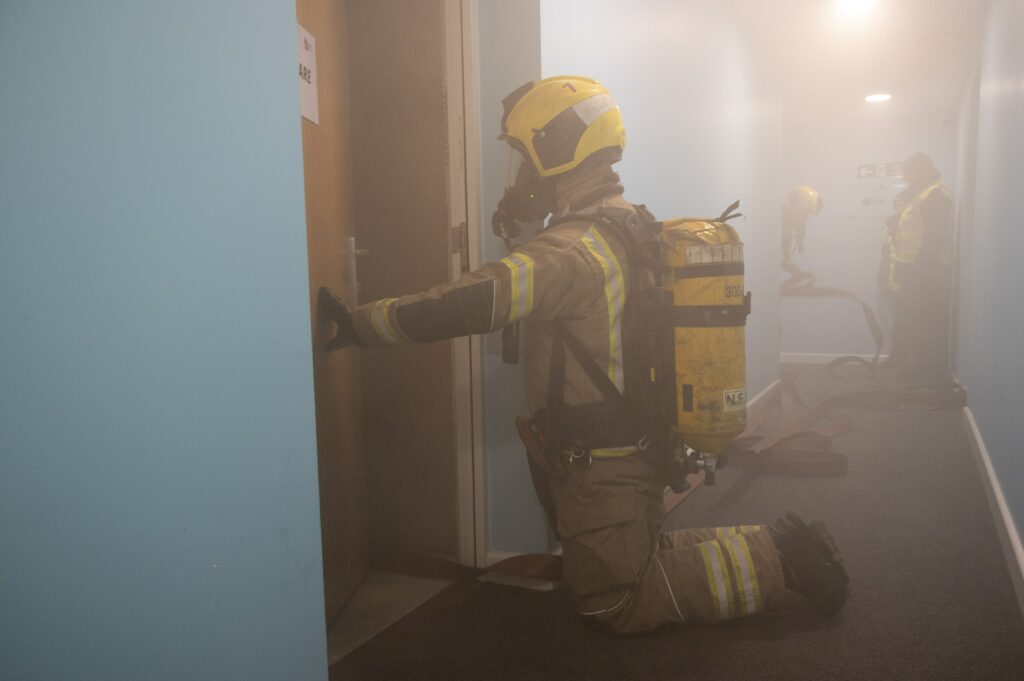 "It has demonstrated the hard work and competence of the firefighters that are here to support our public, and I would like to thank Watch Manager Lee Vanderhoeven and the owners and residents of The Pinnacle for their support."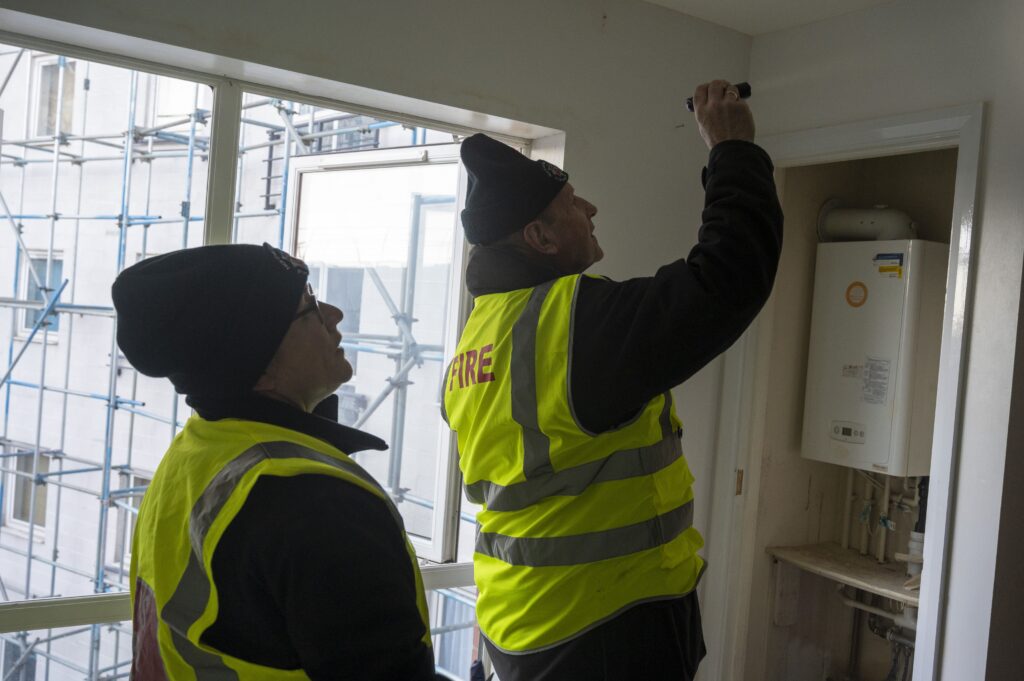 Allan Fisher, Director of Development and Assets of NCHA, said: "Thanks to Northamptonshire Fire and Rescue Service for running such a successful exercise. We're continuingly grateful to them for our partnership working over the past few years.
"Our customer safety is paramount, and Northamptonshire Fire and Rescue Service has been instrumental in supporting and informing recent fire safety works at the Pinnacle. We're happy to have been able to offer the flats as a training venue and look forward to future collaborations."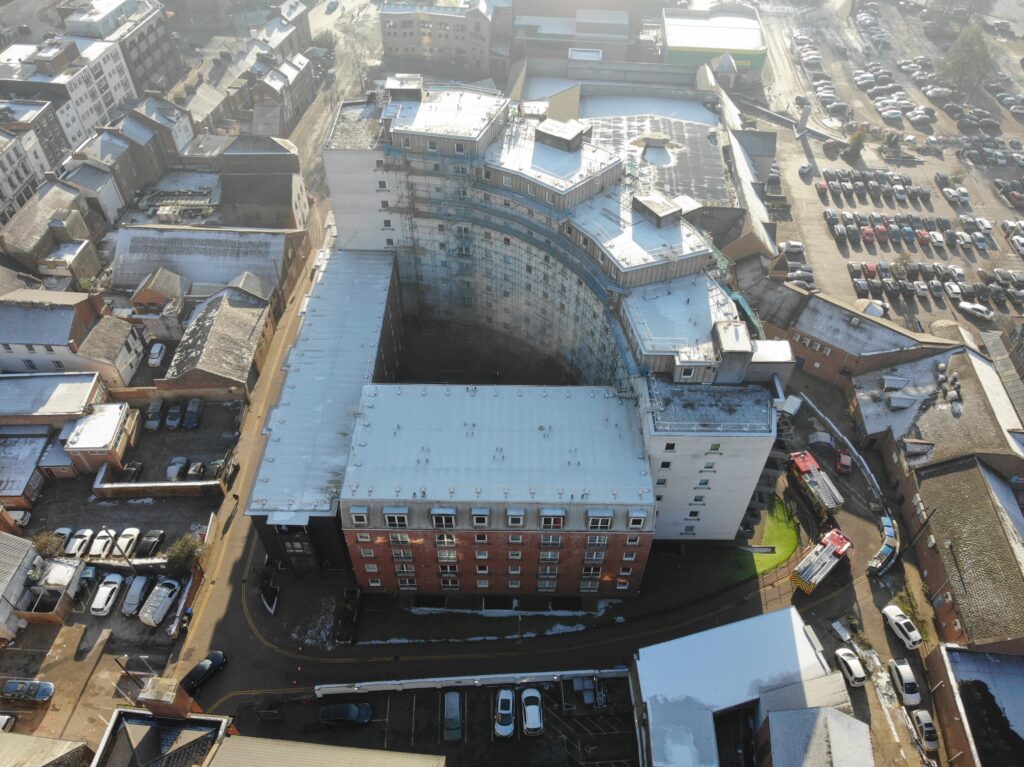 Residents who live in a high-rise building can do the following to improve their safety:
Fit at least one smoke alarm in your flat and test it once a week
Keep all exits clear, both in communal corridors and in your home
Keep your door and window keys accessible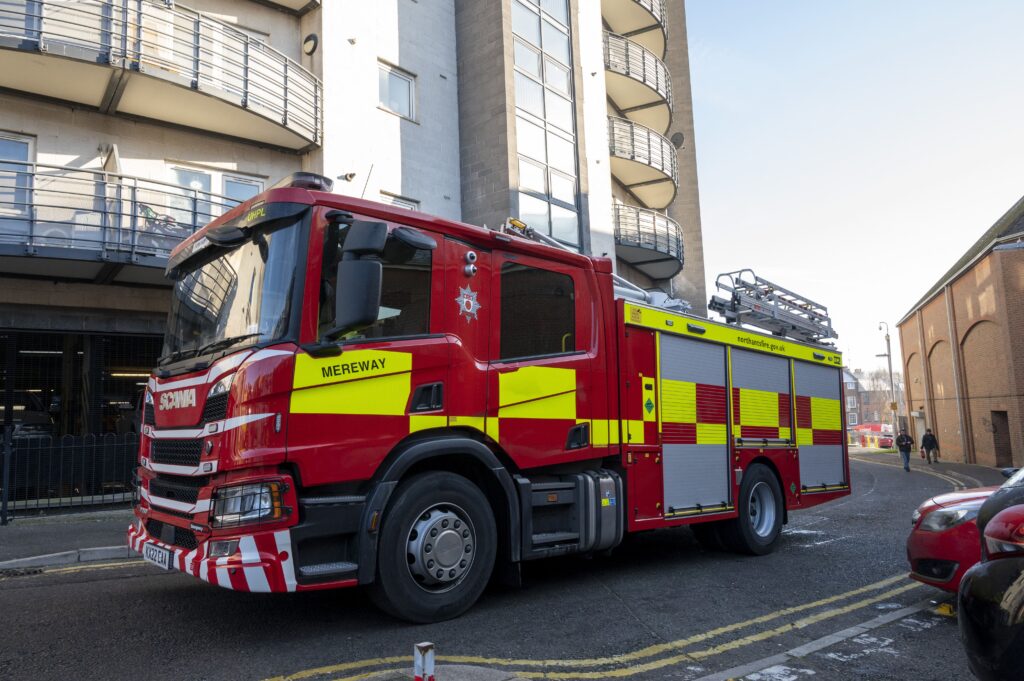 More advice from Northamptonshire Fire and Rescue Service can be found in our high-rise living document here: Guidance for residents living in high rise premises (northantsfire.gov.uk)