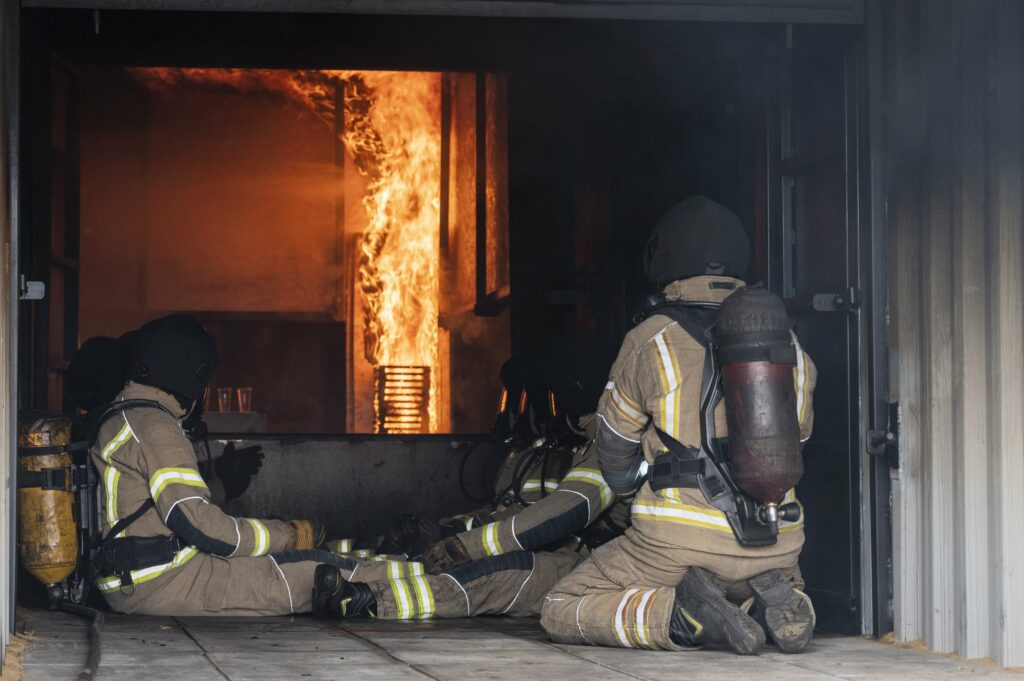 A new rig that helps firefighters train to deal with real life fires has been installed at the Northamptonshire Fire & Rescue Service training centre in Chelveston.
The eight-tonne rig costs roughly £50,000 and is designed to withstand extreme heat as one of the units where firefighters carry out exercises that mimic real life scenarios.
New recruits on their Breathing Apparatus foundation course were among the first to use the new rig, taking part in a fire behaviour training demonstration.
The drill sees the unit and contents within it deliberately set ablaze by training managers to allow trainee firefighters to see how the fire develops within temperatures of almost 800 degrees Celsius. The old training unit (pictured above) has been moved and retained as a storage facility at the site.
Group Commander Mick Berry, a Training Department Manager at NFRS, said: "The new rig will help us to apply the new learning techniques which we've been training our firefighters on so that they can be the best that they can be in a safe environment."
Police, Fire and Crime Commissioner Stephen Mold added: "This asset will continue to enhance the professional development of our firefighters, and also help the Service carry out its important work in keeping members of our community safe."