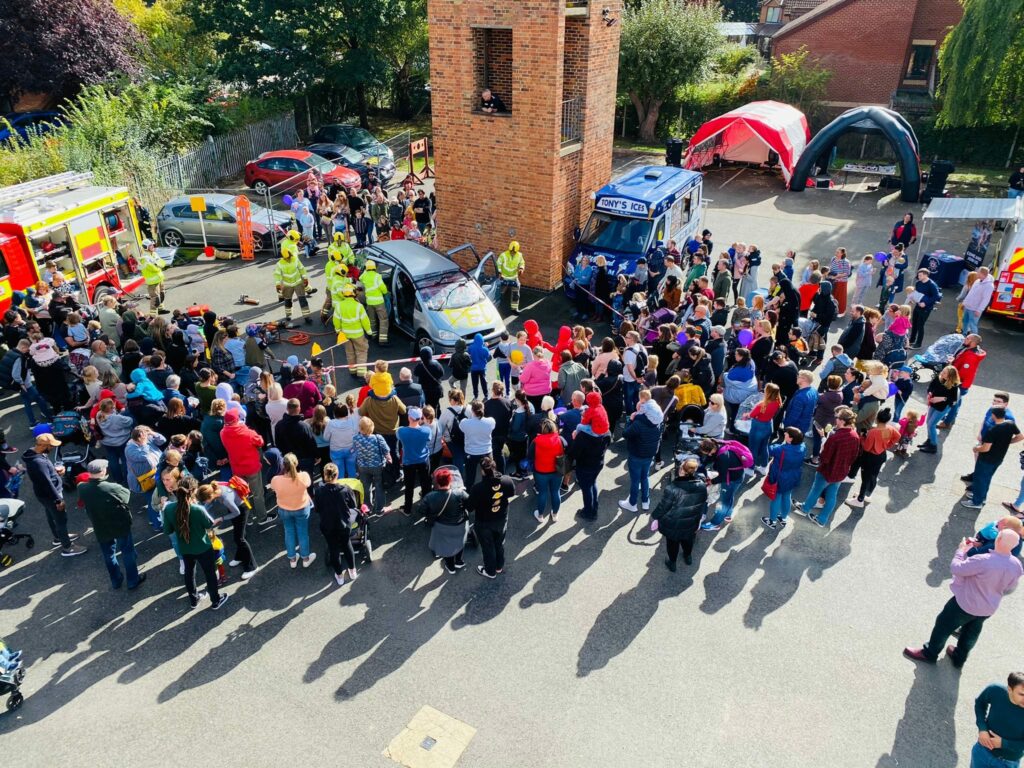 A Fire Station open day in Wellingborough has raised more than £3,000 for a charity which helps rehabilitate firefighters struggling with physical and mental health issues.
The Wellingborough Fire Station open day, held on October 1, saw firefighters welcome almost 2,000 members of the public to the station on Irthlingborough Road.
Having originally been scheduled for a few weeks earlier, the date was rearranged after the sad passing of Queen Elizabeth II, and the rescheduled day saw a red, white and blue theme to celebrate the longest serving British monarch, as well as refreshments including marmalade sandwiches.
It also gave members of the public an opportunity to see first hand what firefighters do to help protect the community, with demonstrations including a drill showing how crews rescue people from the wreckage of cars which have been involved in a collision.
Younger visitors aspiring to become firefighters of the future were given the opportunity to have a go using the water hoses, look around the fire engines and even do some fitness tests. There were also inflatables and face painting for them to enjoy, while there was also live music and stalls to keep visitors busy and entertained.
A series of prizes were also up for grabs as part of the raffle, and altogether the Open Day raised £3,313 thanks to Barclays kindly match funding the amount raised on the day.
The money will go to The Fire Fighters Charity, which helps to rehabilitate injured firefighters and provide physical and mental support and counselling for members of the fire family.
Ronnie Sherratt, a Crew Manager at Wellingborough Fire Station, said: "We are absolutely thrilled with the turnout and support we had from the public, and as a result it's the most money we've ever raised. We'd also like to thank Barclays for match funding what was raised so we were able to reach that amount.
"The original date was sadly postponed because of the death of Her Majesty the Queen. She was a patron for The Fire Fighters Charity, so it was fantastic that there was a party atmosphere on the day to celebrate her life.
"We would like to thank everyone who came along, and we're delighted that everyone seemed to have such a good time."
To find out more about the work The Fire Fighters Charity do, please visit www.firefighterscharity.org.uk