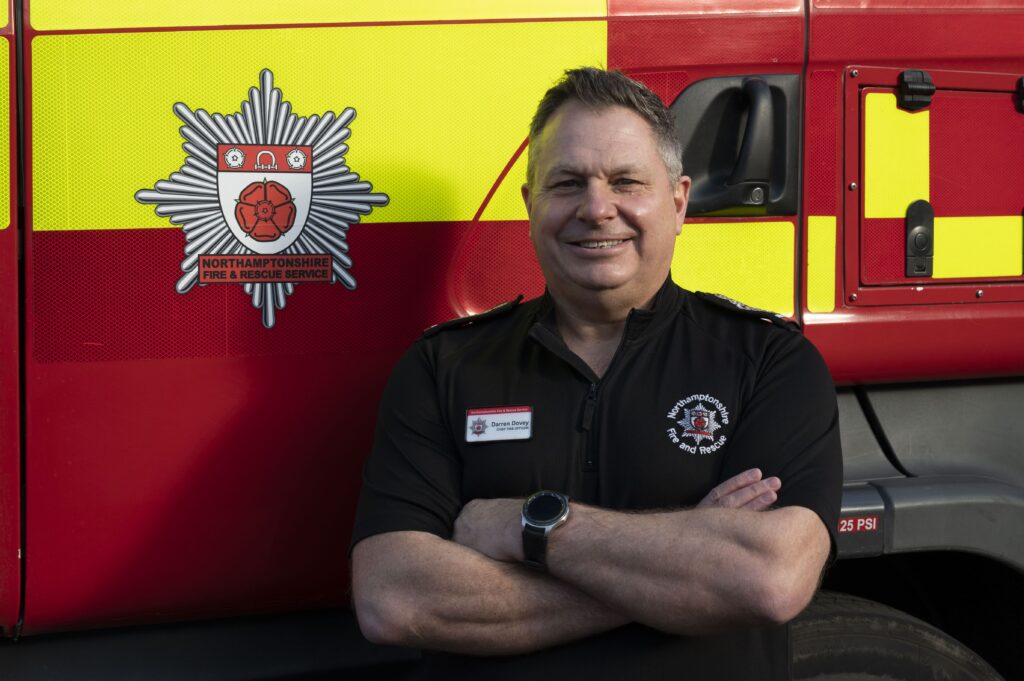 Chief Fire Officer Darren Dovey has released his annual report for 2021/22, covering the last year for Northamptonshire Fire and Rescue Service.
In what is his final report ahead of his retirement next week, the Chief also reflects on the last three years since the governance of the Service transferred over to Northamptonshire Police, Fire and Crime Commissioner Stephen Mold.
The report reflects on the Service's current financial situation, the work being done by crews both operationally and out in the community, and the efforts of the Prevention and Protection teams in driving down incident numbers through their preventative work and delivery of safety messages.
The Chief also outlines the future challenges the Service may potentially face, but says he leaves with Northamptonshire in a stronger position than it was prior to the governance change.
Darren Dovey said: "In the three years since, the country has been through the COVID pandemic, where NFRS not only had to continue to deliver its core services but also support the wider county response to the emergency; had its second HMICFRS Inspection and dealt with an unprecedented number of emergency incidents due to the driest year and hottest summer on record.
"This report will provide more detail on the last three years and these events. Despite the turbulent background, Northamptonshire Fire and Rescue Service has continued to improve the way it delivers services to the public and I firmly believe that I leave this Service in good shape to meet the challenges of the future."
You can read the Chief Fire Officer's Annual Report for 2021/22 here