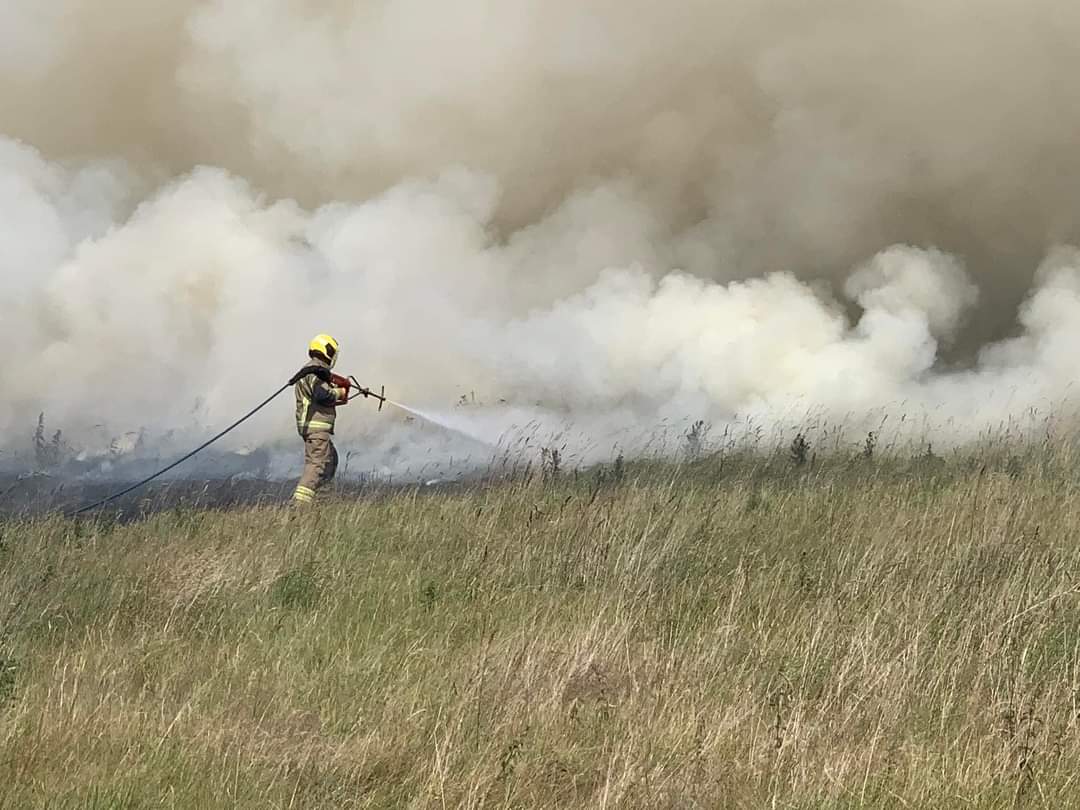 The hot and dry weather yesterday (July 19) meant it was a very busy day for both our control room operators and our crews across the county.
On an average day Northamptonshire Fire and Rescue Service attends 12 incidents, and from 6am yesterday until 6am this morning (July 20) we had 71 incidents logged on our summary of incidents.
Yesterday was only the second time in more than a decade that we have mobilised all our on-call firefighters, which is around 190 people. This was successfully implemented thanks to pre-planning that took place as soon as the forecasts predicted the current heatwave, and enabled NFRS to scale up and meet any demand.
The incidents we attended yesterday included a large number of fires, including field fires in Church Brampton, Lowick and Islip. We also attended a large house fire at Hawkstone Close in Northampton.
Sadly, we also had eight fires that after preliminary investigations indicate they were started deliberately. Even in normal times, deliberately starting a fire is reckless but this is especially the case when the ground is as dry as it currently is. This needlessly puts lives in danger, not only members of the public and our firefighters, but also the person setting the fire.
We would urge Northamptonshire residents to remain vigilant today. Although temperatures have cooled, the dry conditions still mean that the risk of fire can be incredibly high.
We would also again urge people not to light floating sky lanterns (also known as Chinese Lanterns). We received reports of these devices being set alight in Earls Barton yesterday evening and strongly advise that people do not use them.
Tonight we've unbelievably had reports of 'Floating sky lanterns' (also referred to as Chinese Lanterns) in the Earls Barton area. These pose a HUGE fire risk all year round but tonight, it is quite frankly reckless and endangering life, wildlife, crops & property. PLEASE STOP! pic.twitter.com/PycedFTSJ9

— Northamptonshire Fire & Rescue (@northantsfire) July 19, 2022
Please ensure that any cigarettes or BBQs are safely disposed of, and we would encourage people to steer clear of going into unguarded open water to swim. If people do find themselves in trouble in the water, please adopt a star shape on your back and float to live.
You can find more summer safety advice on our #Safe4Summer campaign page here: https://www.northantsfire.gov.uk/outdoor-safety/safe4summer-campaign/
Chief Fire Officer Darren Dovey said: "I would like to pay tribute to the incredible work undertaken yesterday by both our Control Room operators and our fire crews across the county in what were extremely challenging conditions.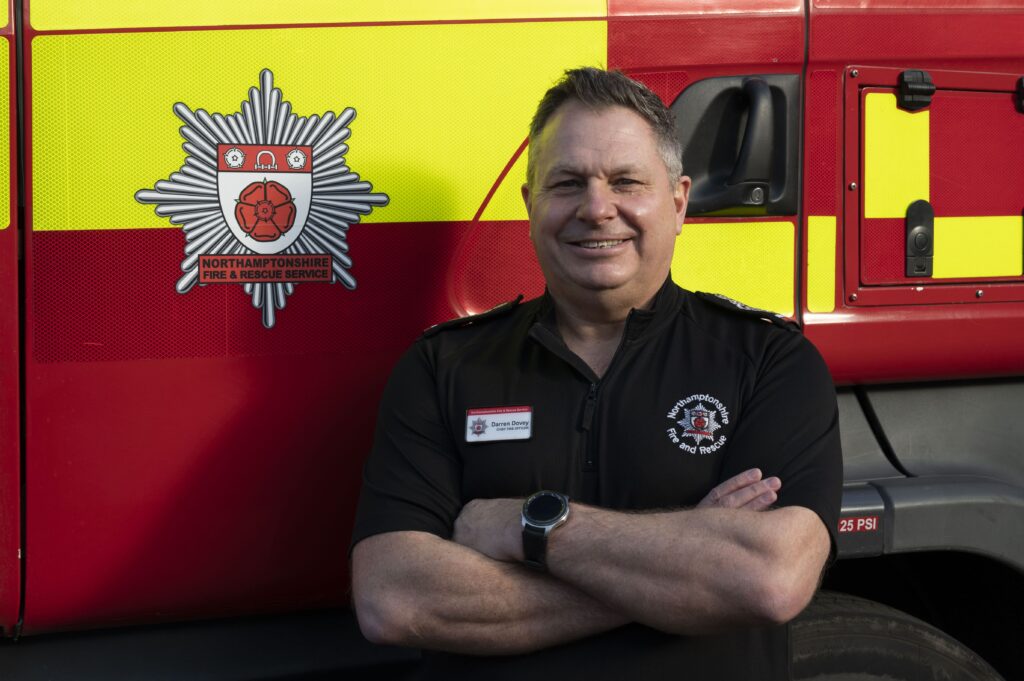 "We received many more calls than we would on a regular day, and although we were very busy, we were able to sufficiently cover all parts of the county safely throughout the day. We were also able to assist neighbouring services that had declared major incidents, and Operation Willow Beck meant our control room helped to field calls that were overspilling from London.
"We would also like to thank members of the public who have heeded all the safety messages that have been going out this week and have played their part, it really does make a difference."