Twelve new firefighters have made the grade after their passing out parade at the Fire Service College in Moreton-in-Marsh.
The new recruits officially joined NFRS in April and were part of a cohort of 18 welcomed to Northamptonshire Fire and Rescue Service at Darby House by Chief Fire Officer Darren Dovey and Police, Fire and Crime Commissioner Stephen Mold.
Four of the new recruits have already been on-call for Northamptonshire and did not require training at the College, but the remaining fourteen have been put through their paces in the Cotswolds over the last eight weeks.
Prior to that they been undergoing rigorous internal training under the watchful eyes of Tony Evans and Justin Abbott.
On Friday (June 17) they were able to celebrate a key milestone in front of their friends and families as they culminated their two months of training at the College by officially becoming firefighters.
The 12 recruits showed off their new skills by completing a drill simulating a fire on an oil rig, from which they had to rescue casualties and put out the fire.
And after passing with flying colours, they were formally given their new epaulettes by Darren Dovey, watched by Northamptonshire Police, Fire and Crime Commissioner Stephen Mold, before families were shown around the college.
There was also a special award for Charlotte Cowley, who was presented with the Silver Axe for 'Best New Recruit' as voted for by her colleagues.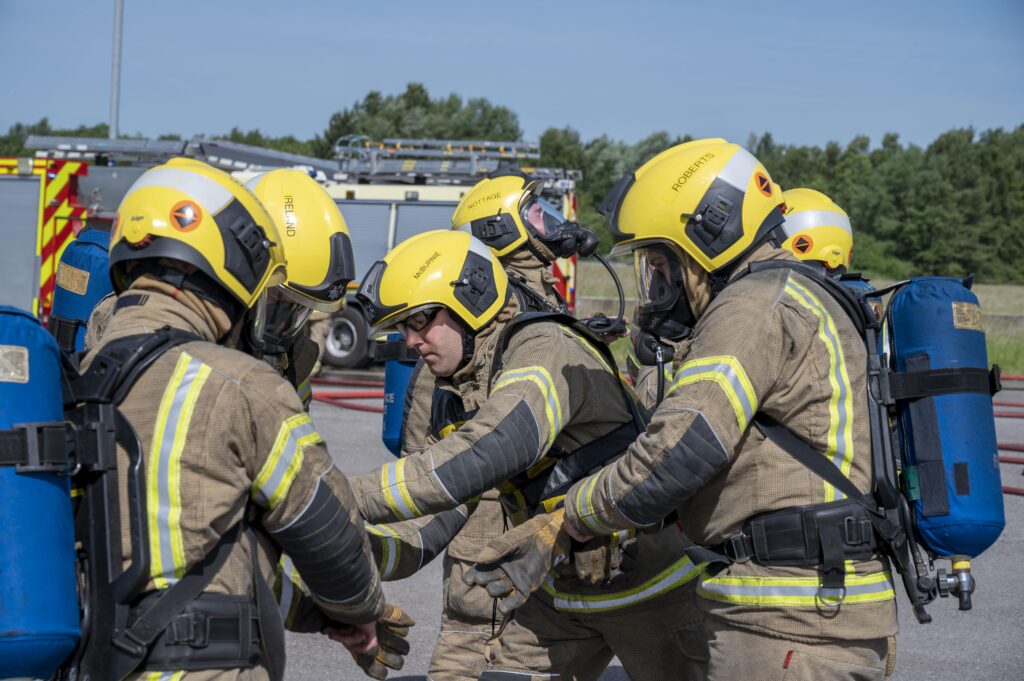 Among those to pass out this month was Andy Roberts, who said: "It's been amazing and one of the best times of my life and a real eye opener. We've pushed ourselves and our bodies to the limit, and it's been everything I thought it would be and more. We've learned some really good life skills here as well.
"I can't wait now to go on the first call with my new watch and learn firsthand from them, it's going to be amazing."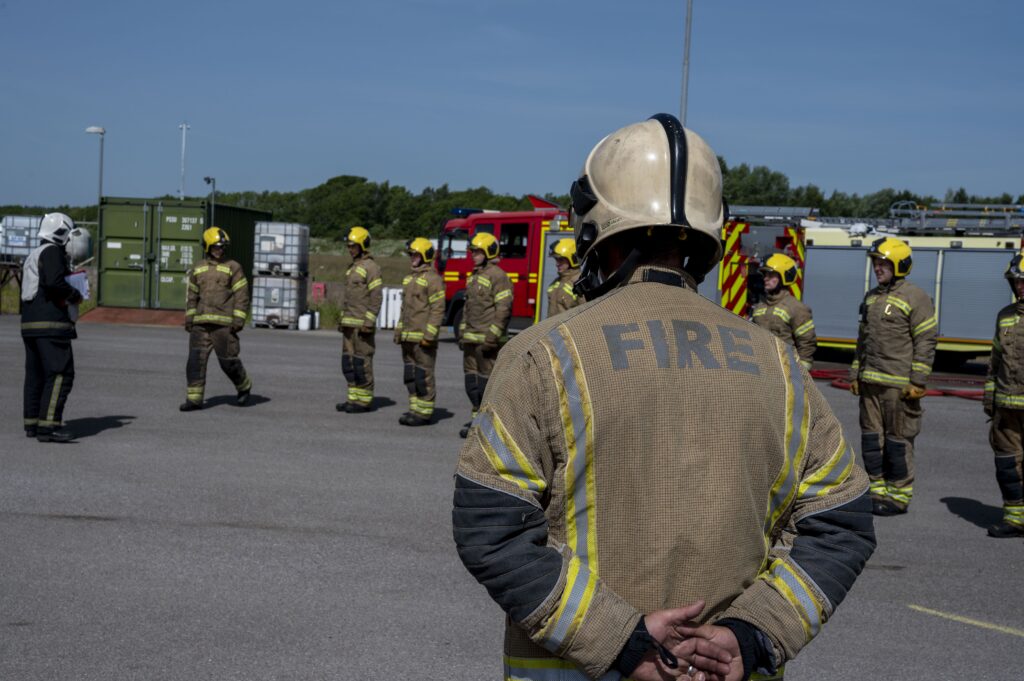 The 12 firefighters to 'pass out' on June 17 were Aaron Kelman, Alfie Pendred, Andy Roberts, Charlotte Cowley, Daniel Harding, Daniel Ireland, Daniel Nottage, David McBurnie, Dragan Stjepanovic, Kajetan Maczka, Kieran Davies and Michael Richardson-Moore.
Ashley Lawrence and Charles Rock, meanwhile, will have their parade on July 1.