Northamptonshire Fire and Rescue Service (NFRS) and Northants Search and Rescue (NSAR) have signed an agreement that will strengthen search and rescue capability in the county.
The new agreement reinforces the already cohesive partnership between the two organisations, which has been built over the last five years. It provides a framework to improve joint operational activity and will increase response capacity when attending incidents, such as water rescues and large-scale searches.
NSAR, a charitable organisation run by volunteers, has been in operation since 2013 and was originally set up to assist the police in locating vulnerable or high-risk missing persons. This resulted in a similar framework being agreed with Northamptonshire Police.
As NSAR's expertise has grown and resources improved, NSAR volunteers have been increasingly involved in supporting NFRS at a variety of incidents across the county.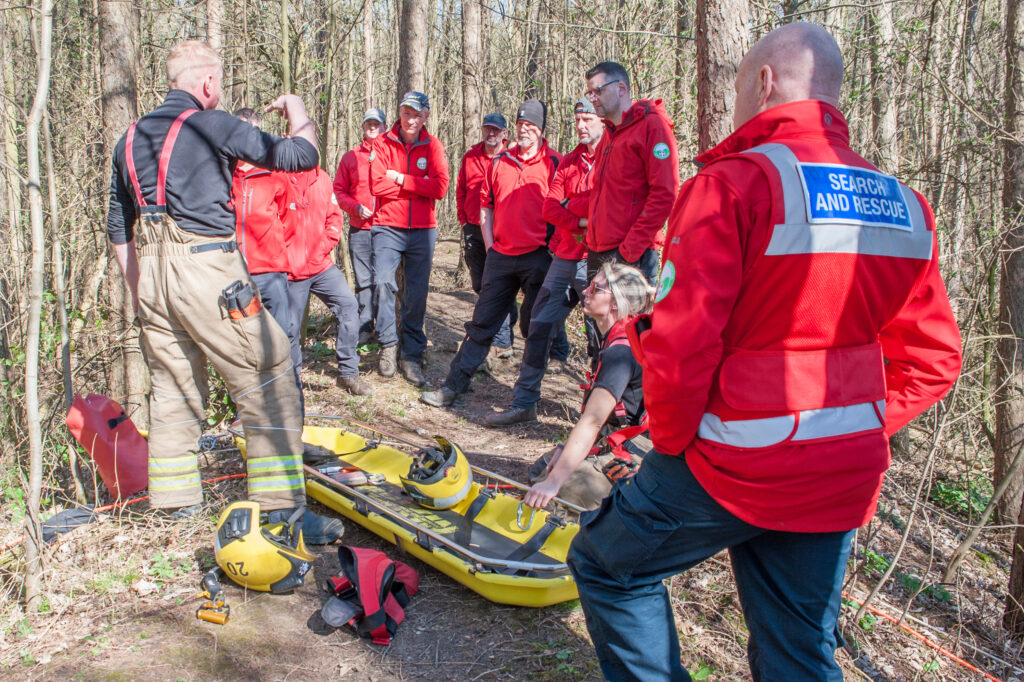 Chief Fire Officer at Northamptonshire Fire and Rescue Service, Darren Dovey, said: "I am delighted that we have reinforced our relationship with Northamptonshire Search and Rescue. As demands on the fire service change, we want to embed collaborative and partnership working into our operations to ensure we can effectively meet the emerging challenges across the county and use all resources available to us efficiently and effectively.
"Collaboration provides us with an opportunity to build greater innovation into our response, promotes a more integrated approach and a broader skills base so we can continue to deliver the highest quality service to the public."
Both organisations benefit from this new agreement with improved sharing of intelligence and specialist equipment, including incident support and welfare vehicles, as well as further specialist skills, such as swift water and flood rescue expertise, drone operatives and trained lowland search technicians.
NSAR Search Manager, Neil Balderson said: "The agreement with Northamptonshire Fire and Rescue Service is testament to the professionalism and dedication of our team of volunteers. We have been working hard to make sure all our capabilities meet the rigorous standards set by the police initially and now by the fire service.
"We look forward to working and training more closely with colleagues in the fire service, supporting them and the people of Northamptonshire whenever the need arises."
Supporting the new agreement Police, Fire and Crime Commissioner, Stephen Mold said: "I recently attended a scenario-based training exercise with Northants Search and Rescue, involving two missing persons and saw first-hand the volunteers' expertise and professionalism in managing a challenging situation.
"There is already a strong co-operation between NSAR and the fire service, but I fully support a greater collaboration between the agencies to maximise resources and skills, and ultimately provide even better protection to communities across the county."
As part of the agreement, NFRS and NSAR will carry out more joint training exercises to develop and maintain skills and competence and ensure that both organisations are fully prepared when faced with a live multi-agency incident.