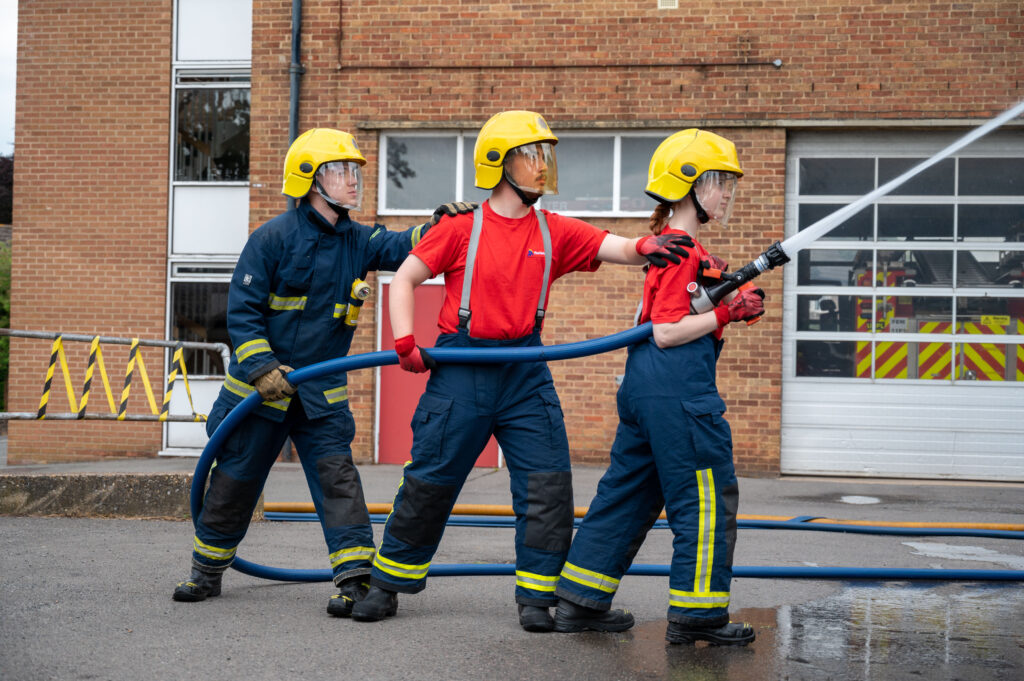 The question of working out what you want to do for a living in life can often be a difficult one to address – but for young people considering joining the fire service the excellent Cadet scheme can help set them on their way.
The Northamptonshire Emergency Services Cadets helps to arm young people aged between 13 and 18 with some of the key skills they would need to join any of the emergency services – whether it's as a firefighter, a police officer or a paramedic.
Cadets attend weekly sessions in term time to learn the skills of the trade, as well as volunteering within their local community to make a positive impact and take part in events and parades. When cadets turn 16 they can then specialise in one of the three emergency services.
Michelle Bates is the Youth Engagement Officer for Northamptonshire Fire and Rescue Service and is the Unit Commander for the specialist Fire Cadets.
"I base the skills they learn on the on-call firefighter curriculum with a bit of a twist, because of course some things we can't do for health and safety," says Michelle.
"They will learn basic hose skills, getting water on in the drill yard, they will put up ladders and build dams, knots and lines. They have also been to Chelveston to our fire training centre where they have worn breathing apparatus and they have studied water rescue and road safety.
"All of the prevention messages that we like to get out into the community are instilled into our cadets, and hopefully they go away and tell their friends, colleagues and family about some of the things they have done and spread those safety messages."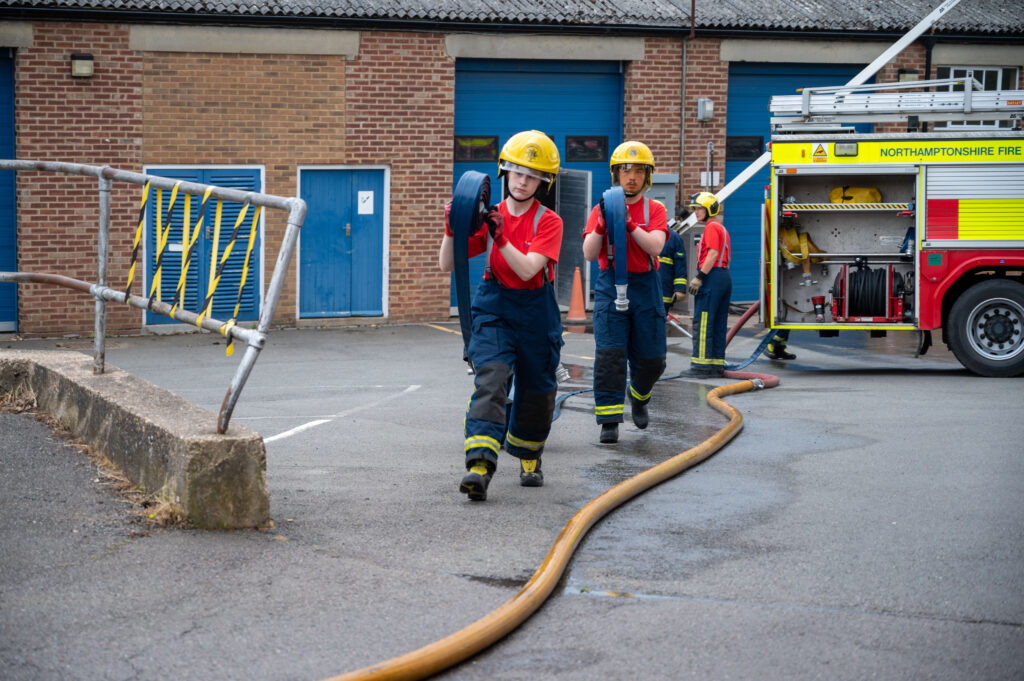 Michelle puts the cadets through their paces with the help of a small but dedicated team. There are ten volunteer leaders, nine Operational Youth Instructors and the fire service Prevention Team staff who help to assist. But it is helping young people develop their skillset which is of more importance than necessarily finding new recruits for the Fire Service.
She said: "There are a few in the current cohort that are interested in the emergency services and some of them currently have application forms in. But we can give them transferable skills which they can take into any working career. Things like team building and first aid for example, whichever job you choose to do you will need those types of skills. So, it's hopefully something they can take away with them into their career, whether it's in the emergency services or not."
One cadet who does want to become a firefighter though is 18-year-old Bradley Roberts, from Kettering. Now in his second year specialising in fire, he says the cadet scheme gives young people like himself more confidence to take into their general lives.
He said: "I have done a lot of volunteering and have done training on animal rescue, water rescue and a drill yard supervision.
"I chose fire specialism because I have always wanted to be a firefighter. I want to help people on their worst days and be there for people when they need us. I just wanted to make sure that it was the right career and now I know it's perfect for me."
Asked whether he would tell other young people to sign up as a Cadet, he said: "Go for it. It's amazing and you get lots of opportunities. It really boosts your confidence in every single way and you can continue to go along that career path if you want to."
It's a sentiment echoed by Michelle Bates, who adds: "I may be biased but I think it's a great opportunity for young people to do something different. I think the Cadets themselves enjoy the experience of doing something out of the norm, not just sitting on a games console for hours at a time. It's really good fun, active and sociable – and we would love to see anybody new come along and find out whether it's for them."
To find out more about the Emergency Services Cadets, whether it's signing up as a Cadet or becoming an adult volunteer leader within the scheme, please visit www.nescadets.co.uk