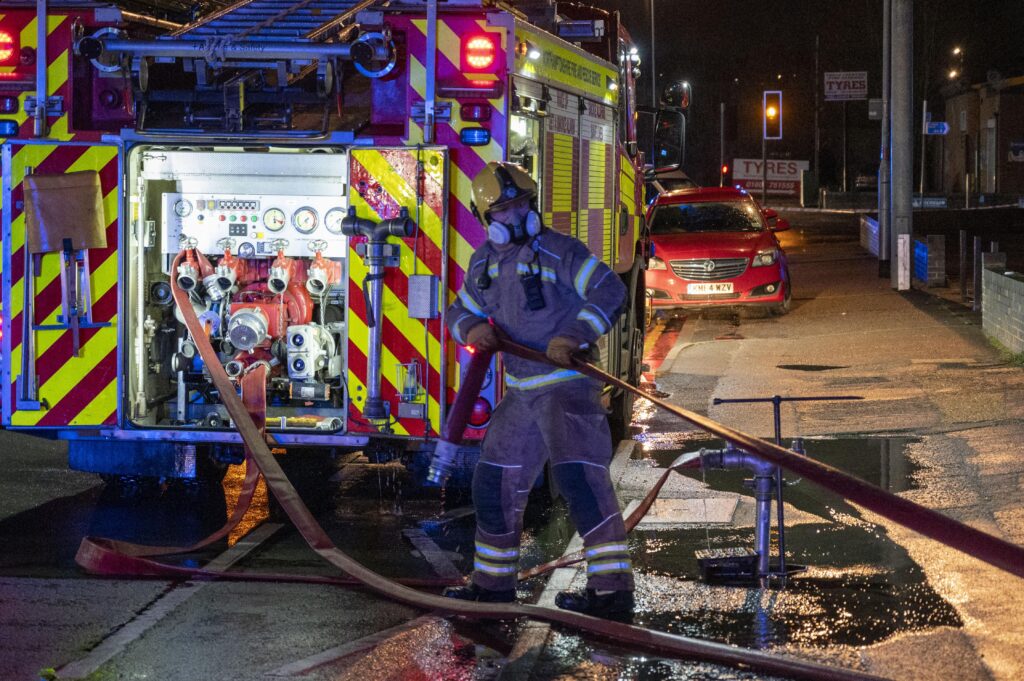 Northamptonshire Fire & Rescue Service was called to reports of a fire at a commercial premise on St James Mill Road in Northampton at 3.34pm yesterday (December 1)
Upon arrival it was clear that two workshop garages at the site were well alight, and the immediate priority was to attempt to stop the spread of the fire.
A main jet and an aerial appliance were used to tackle the main part of the building as it became clear the roof was partially collapsing.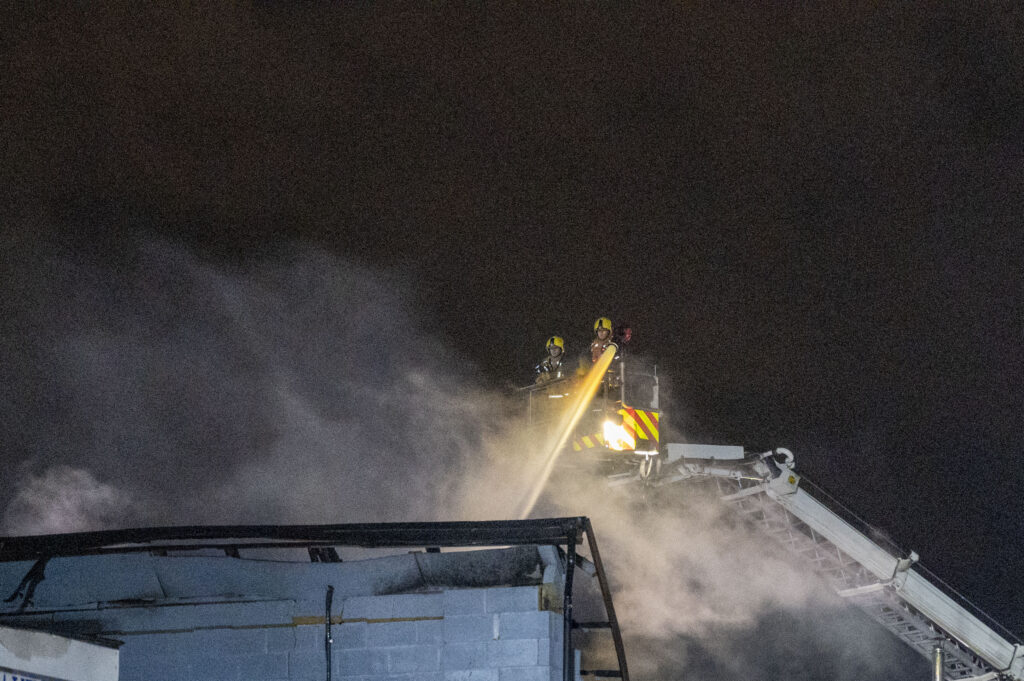 Northamptonshire Police attended the scene and ensured that St James Mill Road was closed in order to keep members of the public and nearby residents – who were advised to shut doors and windows – a safe distance from the scene.
Crews managed to safely contain the spread of the fire despite the presence of propane cylinders, and it was confirmed that there were no casualties as a result of the blaze.
By approximately 5pm the incident was under control with the scene being damped down by the aerial appliances, with thermal imaging cameras being used to identify remaining hotspots throughout the night, while St James Mill Road was reopened shortly before 9pm.
A further thermal scan of the building took place at 9am today (December 2) and found no hotspots remaining. Crews left the scene shortly afterwards with the incident being handed back to the owners of the building. A fire investigation will also take place this morning to try and establish the cause.
Fire engines to attend the scene were from stations at The Mounts, Mereway, Daventry, Brixworth, Wellingborough, Irthlingborough, Towcester, Rushden, Kettering and Moulton.
The county's two aerial appliances from Corby and Moulton were also present. They combine a fire pump with a mobile aerial ladder that can reach 28 metres into the air to tackle large fires from height.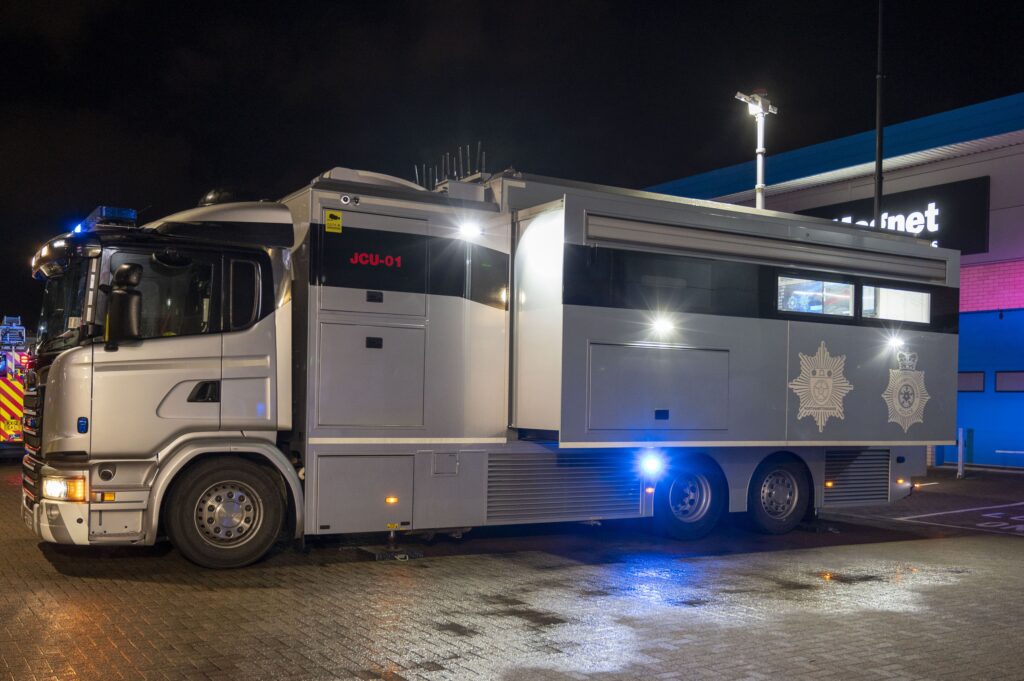 The emergency response was co-ordinated from inside the Joint Command Unit vehicle, which is used for large scale incidents in the county.
Chief Fire Officer Darren Dovey said: "I attended this incident last night and it was good to see some great work all around from both our fire control and the operational crews and officers in stopping the fire spreading to adjacent premises."