Northamptonshire Fire and Rescue Service is asking landlords who own or manage Houses in Multiple Occupation (HMOs) to get involved in a pilot scheme that will help improved safety in the private rented sector and extend the skills and capacity of firefighters in the important areas of fire protection and prevention.
HMOs are buildings that are occupied by at least three unrelated people in rented out rooms.
Over the coming weeks, firefighters from Northamptonshire Fire and Rescue Service will be visiting landlords at a number of HMOs in Wellingborough, Kettering and Daventry to carry out compliance checks. The checks are all taking place by agreement at properties that have previously been visited by the Fire Service.
The firefighters will be backed up by fully warranted, specialist Fire Protection Officers from NFRS and the aim is to increase the involvement of fire crews in this important work, giving even greater capacity to target risk and make the community safer.
This will also enable Fire Protection specialists to focus on the more complex and higher risk areas of their work in the county.
Now landlords renting out HMOs from right across the county are being invited to have their fire protection arrangements checked – completely free of charge – by Northamptonshire Fire and Rescue Service. Crews will also be able to talk to tenants in the property about fire prevention and safety in the rooms they rent.
The Fire Service has regulatory powers that apply only to the common and shared areas of HMOs such as kitchens but are happy to advise on safety throughout a property.
Landlords interested in taking part can contact Northamptonshire Fire and Rescue Service by emailing fireprotection@northantsfire.gov.uk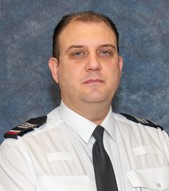 Scott Richards, Head of Protection at Northamptonshire Fire and Rescue Service, said: "Our Fire Protection Officers work with landlords to provide informal assistance and information to make sure that they understand how to make Houses in Multiple Occupation as safe as they need to be.
"We want to give our fire crews more expertise in this area so that we can extend our reach even further and tackle risk in communities across Northamptonshire, which will give our specialist Fire Protection Officers more capacity to focus on the more complex work in sectors of even higher risk around the county. At the same time, we will be supporting landlords to ensure that they are providing a well-run and safer home for their tenants, and that their tenants understand how to reduce the risk of fire too.
"Northamptonshire Fire and Rescue Service has provided home safety advice to the residents of thousands of homes for many years. I hope that landlords will recognise the benefits of having a quick, free safety check to identify possible issues that can be quickly fixed and suggest ways to reduce a risk of a fire happening."