Bikers took advantage of a free safety course run by Northamptonshire emergency services to learn vital skills that will help them save the life of a fellow biker.
The 'Biker Down' course – a joint initiative between Northamptonshire Fire & Rescue Service, Northamptonshire Police, and the Office for the Police, Fire and Crime Commissioner – was relaunched for the first time since the pandemic, with 16 bikers attending the first course back on Saturday (September 4) at Wootton Hall.
The course was delivered by firefighters Dave Seymour and Ash Tugby, from Mereway Fire Station, and Police Constable Chris Tall – a motorcycle coordinator & Bikesafe lead at Northamptonshire Police.
Also paying a visit was Police, Fire and Crime Commissioner Stephen Mold, who spoke to bikers about his aim to make Northamptonshire's roads as safe as possible.
He said: "I was happy to see such a positive turnout for the first Biker Down course and to come and speak to those who attended. It was great to see joint working from both police and fire to put together this course. Bikers can be more vulnerable during a collision, so I am happy to support any schemes such as this which help to increase road safety and make this county a safe place for bikers."
The course helped to train motorcyclists to manage the scene if they come across a crash involving a fellow biker and to administer immediate first aid. They were also taught how to make a 999 call as efficient as possible, safe helmet removal and attempted basic CPR on resuscitation dolls.
Ash Tugby said: "We would like to thank everyone who came along and attended the Biker Down course at the weekend. There was a great deal of interest from those who came along, and we hope to see even more people come along to the rest of the events we have planned this year."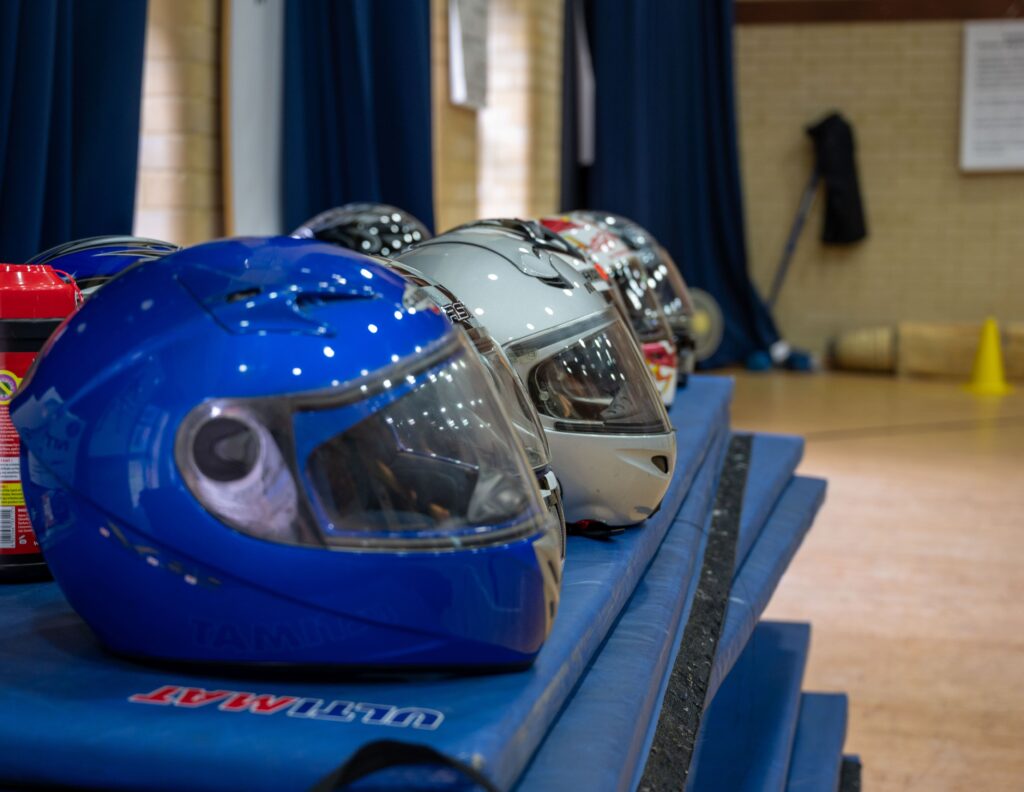 A total of 109 people have been seriously injured as a result of a motorcycle collision over a 28-month period between January 2019 and April 2021 in Northamptonshire. During this time, 12 bikers have also died, and motorcyclists have typically made up a fifth of all fatalities or serious injuries that resulted from road traffic collisions.
PC Chris Tall added: "The feedback was that those who attended found it really engaging – particularly the helmet removal and CPR courses. These are really important skills to learn, but we sincerely hope they never have to use them in real life."
To register your interest in attending future events, please contact Tina Collett at Northamptonshire Fire & Rescue Service on TCollett@northantsfire.gov.uk