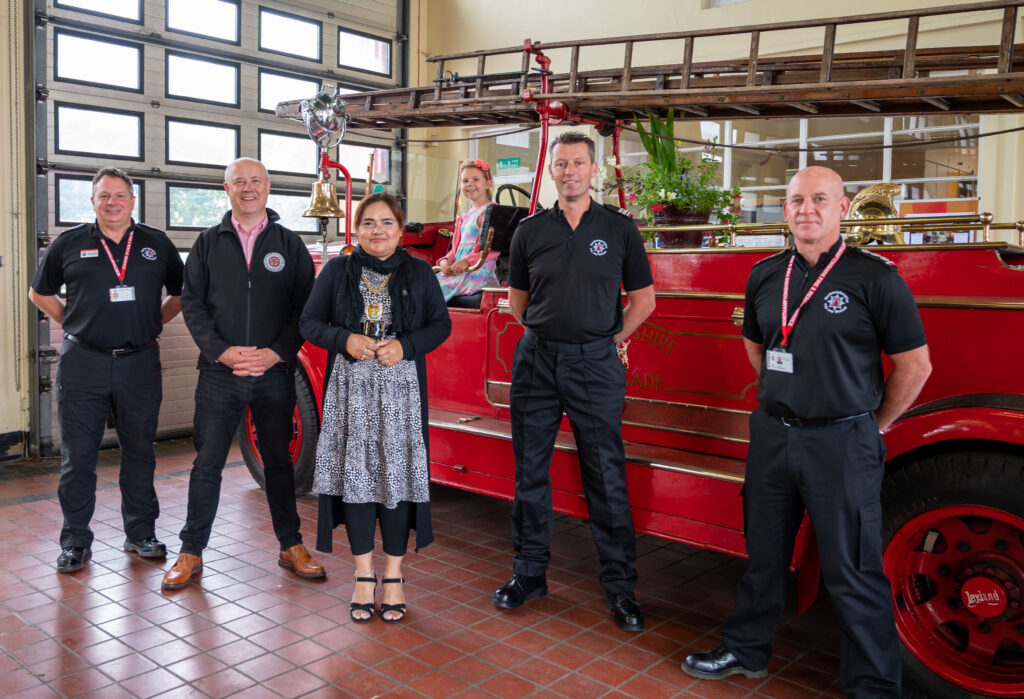 In recognition of The Mounts Fire Station being granted Grade II listed status, Northamptonshire's Mayor, Councillor Rufia Ashraf visited the iconic building to find out more about the historical importance the fire station has had in the county town.
The Mayor was welcomed by Police, Fire and Crime Commissioner, Stephen Mold, Chief Fire Officer, Darren Dovey, Station Manager, Stef Gardner-Potter and Watch Manager, Steve Corcoran who is The Mounts' historian having spent many years as firefighter there, following in his father's footsteps.
The Mayor was shown the 30ft pole drops that at one time were claimed to be the tallest in Europe and sat at the wheel of both the vintage fire engine which is housed at the station and a modern appliance. She was also taken up onto the roof to view Northampton from one of the town's highest vantage points. She was shown the spotter's hut that was built on top of the six-storey building and used during World War II to warn of approaching enemy aircraft.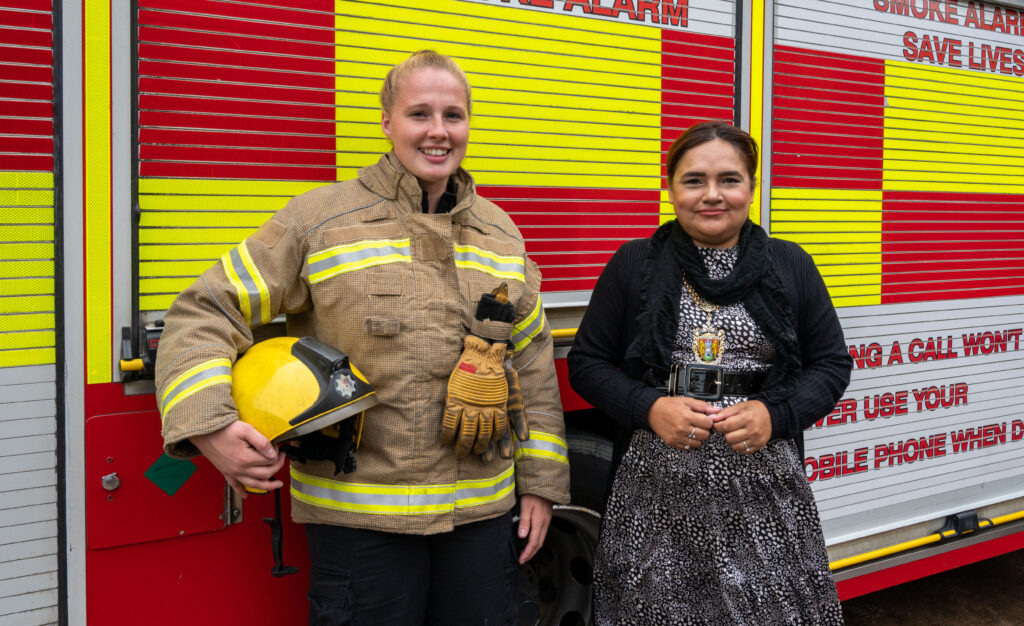 Green Watch, the crew on duty at the time of the visit, spoke with The Mayor about the jobs they are called out to and the training they undertake. They also mentioned the community activities they are hoping to start again, now that lockdown restrictions have been lifted.
The Mayor said: "It was a wonderful opportunity to be shown around The Mounts Fire Station and meet one of the Watches. I wanted to show my appreciation to the Fire Service for everything they do to keep the county safe, as well as the additional support they provided to other organisations during COVID."
CFO, Darren Dovey said: "We were pleased to welcome The Mayor, Councillor Rufia Ashraf to The Mounts Fire Station, a newly listed station that has a long history in Northampton. We spoke about the station's early days when it was headquarters of the fire service and housed the first motorised fire appliances in the county.
"We also provided insights into how the service has evolved over the years and how we have adapted into a very modern service in relation to our community work and the type of incidents we attend in Northampton and the surrounding areas."
PFCC, Stephen Mold added; "The Mounts was constructed in the 1930s to serve a growing community and an extending industrial conurbation. At the time of build, fire stations were symbols of great pride and I am delighted that The Mounts has been recognised by Historic England as a building of significance in the town and has generated local interest."