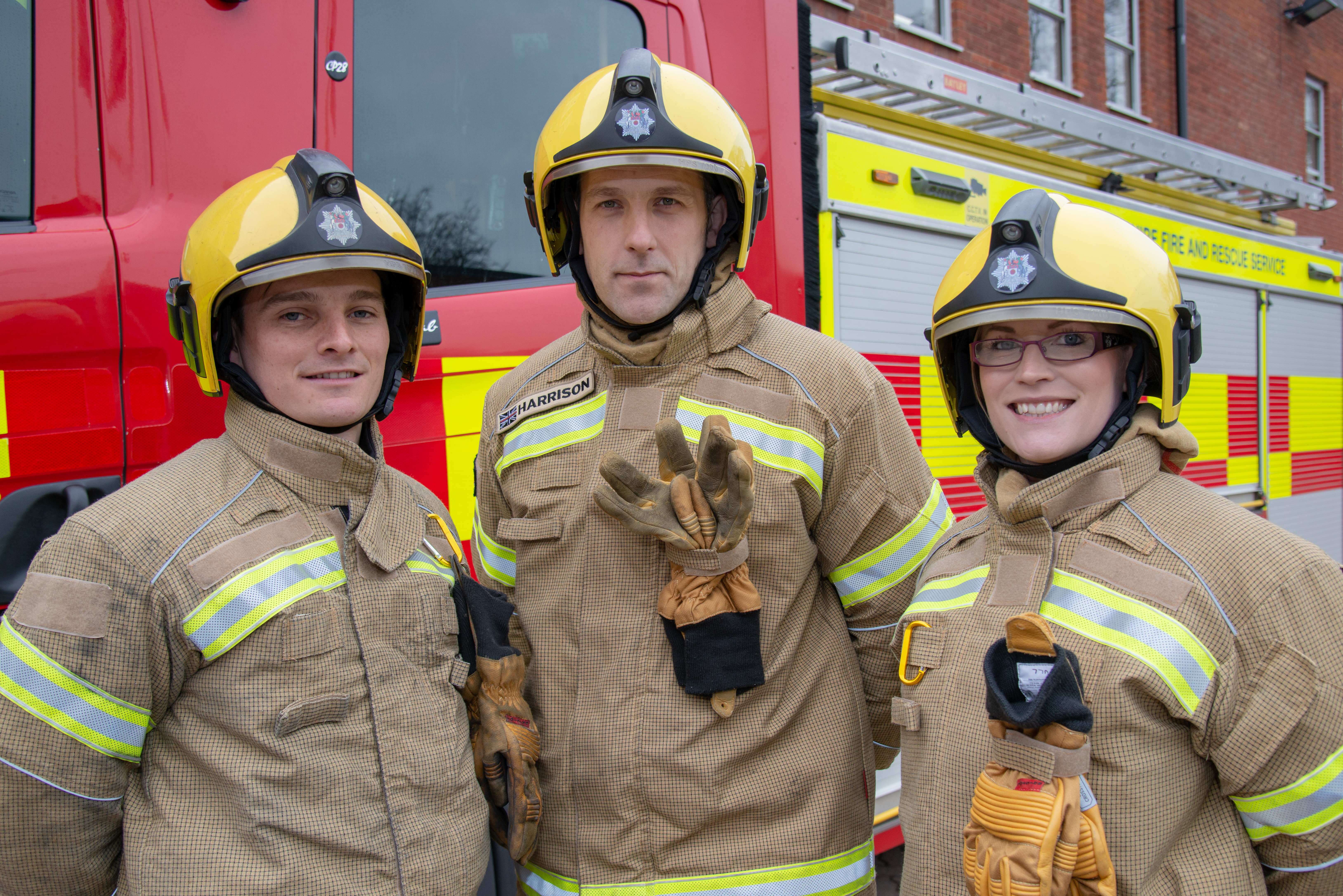 A campaign to recruit more on-call firefighters into Northamptonshire Fire and Rescue Service has been launched.
On-call firefighters are needed across the county and this campaign will include a particular drive to attract people of different genders and from a wide range of ethnic backgrounds.
There are currently 200 serving on-call firefighters, of which approximately 10 per cent are women and about five per cent are from minority groups.
NFRS is keen to take positive action to improve diversity in the fire service and to attract the best applicants to take on the challenge of on-call work.
Chief Fire Officer Darren Dovey said: "We are very enthusiastic about taking on applicants who reflect the diverse make-up of the communities we serve. The door is open to applicants from all walks of life; we just need people who can show the right level of commitment.
"The role of on-call firefighter is a valued one within NFRS. These are people who often have very contrasting day jobs, but who also agree to commit a certain number of paid hours per week to take on work within the service.
"This work is usually challenging and can mean anything from aiding in a water rescue, tackling a fire or carrying out an educational visit to a primary school.
"We need the right people and the best people to take on these jobs; applicants who are committed, passionate about helping their community and who want to take on a rewarding job that is unlike any other."
The campaign will run across social media but it will also see firefighters out in their communities, letting people know more about becoming an on-call firefighter and encouraging them to apply.
To aid this campaign, Screen Northants worked with Northamptonshire Fire and Rescue Service to produce a series of short films for use on social media or in the community.
The films were made with the support of a group of young people from The Bee Hive in Kingsthorpe, Northampton.
The young people involved were part of a workshop scheme supported by BBC Children in Need and Northamptonshire Community Foundation.
They worked with Screen Northants to come up with the ideas, plan the shoots and film the videos out on location.
The films, which feature a combination of actors and NFRS firefighters, include a variety of people in different scenarios, focusing on the various reasons why they chose to become on-call firefighters.
Applicants for on-call firefighter roles must:
• Live or work up to eight minutes travelling distance from nearest on-call fire station
• Be 18-years-old or within six months of their 18th birthday
• Be physically fit
Full training is given and anyone who would like to find out more can visit: www.oncallfire.uk