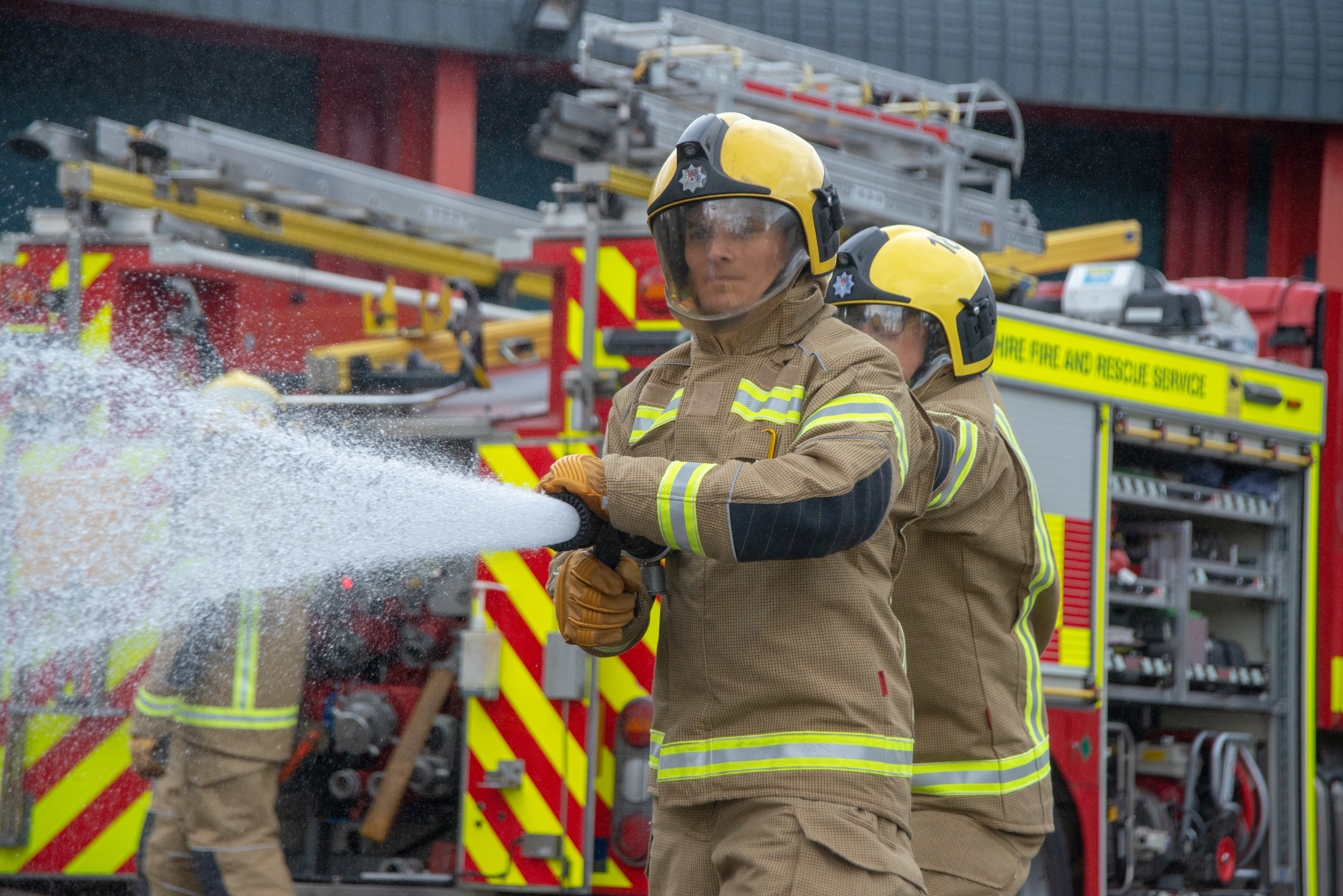 Did you know...
On-call firefighters provide emergency cover to 90% of the UK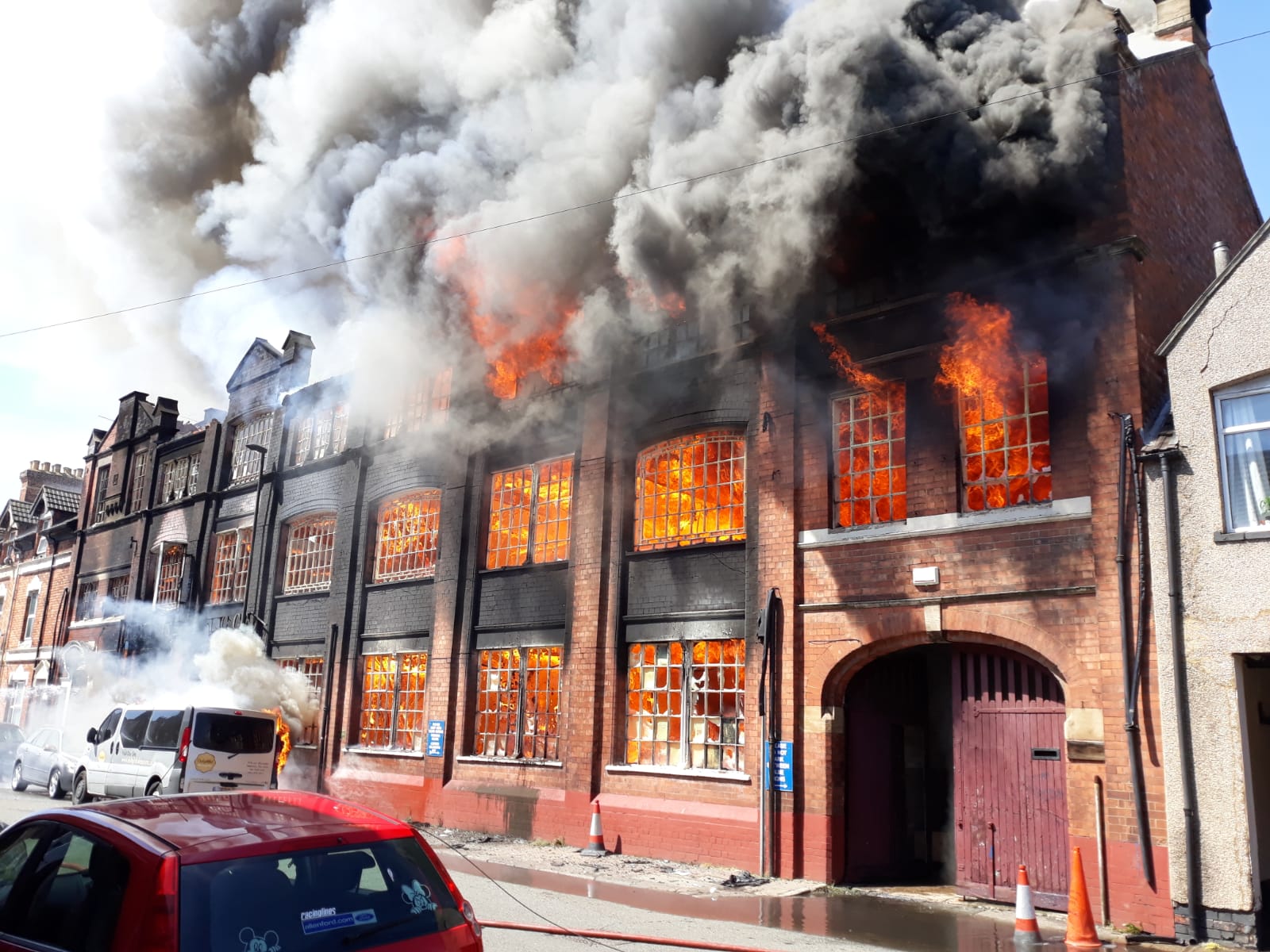 Did you know...
There are over 14,000 on-call firefighters currently in service across the UK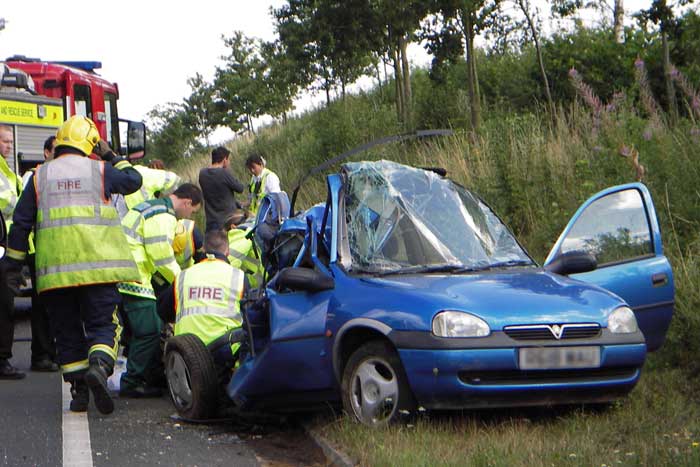 Did you know...
Firefighters don't just put out fires, they respond to vehicle collisions, deal with hazardous materials and aid with floods.
Think you've got what it takes?
Check out our key information below and find out!
Due to the Covid-19 outbreak we have had to suspend all On Call Recruitment. Please revisit this page regularly for updates.
If you were due to start a course our recruitment team will be in contact with you.
If you were in the process of applying you may need to re start your application later in the year.
You can still register your interest through the NFCC website, but you may not be contacted for some time.
On-call firefighters provide an efficient and effective service that gives emergency cover to more than 90% of the United Kingdom. They are paid volunteers who do the same job as full-time firefighters, however instead of being based at a fire station they are 'on-call' from work (employer's consent required) and/or at home. For further guidance and information please see our 'The role of a firefighter' page.
What are drill nights?
Drill nights give people who wish to become an on-call firefighter the opportunity to come along and see what firefighters actually do. This is a great way to observe what is involved in becoming an on-call firefighter. The evening covers operational procedures such as:
community safety and first aid
how to keep risks to a minimum
procedures and techniques
teamwork
use of equipment
An important part of your preparation for making an application to become a trainee firefighter includes having knowledge and understanding of the firefighter's role and values within the fire and rescue service.
Drill night times
Drill nights are held weekly and no appointment is necessary, please contact the officer in charge upon arrival who will be more than happy to show you around and introduce you to the team. View the drill night times at the fire station nearest to you:
On-call firefighters can respond to a wide range of incidents at any time of the day or night. You can be paid for being 'on-call' for only part of the day or week, naturally there will be times when you really can't be 'on-call' and in these instances you can book 'off-call'.
On-call firefighters tend to work between 40 – 120 hours a week. Average weekly hours are calculated and firefighters are paid for exactly the hours that have been worked, this is called a retaining fee. In addition to the retaining fee, an hourly rate is paid for each of the following that are attended:
Drill night
Turnout to an incident
Training Course
Standard Tests
Community Safety events
As a new firefighter you will be required to undertake mandatory training that will enable you to develop the core skills every firefighter needs. Training is carried out over the first three years of service and includes a number of modules, both written and physical.
On-call firefighters are required to attend a training session one evening during the week for a 2-3 hour period (drill nights). To maintain a professional and competent service you will also be required to attend annual re-qualification courses in the core competencies of a firefighter. These courses would take place over a weekend.
Q: What happens after I apply?
A: After you send your details to enquiries@northantsfire.gov.uk you will receive an email confirming whether the details you have supplied meet our criteria or requesting further information if necessary. Our recruitment team aims to respond to all enquiries within 10 working days and will invite you to attend an information evening. At this event you will be informed of the full recruitment process and have an opportunity to have any questions answered by our recruitment team, as well as current on-call firefighters.
Q: What kind of tests does a firefighter need to pass in order to qualify?
A: The initial tests involve a medical examination and a fitness test. If you are successful at this stage you will be invited back for an assessment day which will involve further tests: overall fitness, strength, stamina and manual dexterity; there will also be an interview. For more information on the fitness level required to be a firefighter, have a look at this fitness guide produced by the government.
Q: What qualities are needed to be an on-call firefighter?
A: You need to be enthusiastic and committed as incidents are unpredictable and can involve a range of skills. No prior experience is necessary as full training and support is available and mandatory when you take on the role. It is vital that you live or work within 8 minutes of a station and have your employer's permission to leave work at short notice if an incident occurs (if applying to respond from your work address). A good level of physical fitness is also required and all male firefighters must be clean shaven to ensure the Breathing Apparatus (BA) seals correctly.
Q: How often will I be required to attend an incident?
A: Due to the nature of the service we provide it can be difficult to estimate how many call outs there will be on a weekly basis. Expect to attend at least a couple of incidents a week in addition to the drill night, typically an incident will last for a couple of hours.
Q: Can I still go out and about when I'm on-call?
A: If you are on-call you must ensure that you have your pager on you at all times and are still able to make it to the station within 8 minutes should there be an incident.
Q: I have several piercings, are there any rules regarding wearing these when performing duties?
A: Body piercings would need to be removed due to Health and Safety laws. The best advice would be to remove all jewellery before attending an incident or physical training to prevent the possibility of physical harm caused by jewellery heating up quickly and to very high temperatures.
Q: Can I apply even though I have previously been convicted of a crime?
A: This will depend on the nature of the crime and whether the conviction is spent or not and will be at the discretion of the recruitment team. All applicants are required to undergo a Disclosure and Barring Service (DBS) check as part of the application process.
Q: I am not a UK citizen and English is not my first language, can I still apply?
A: So long as you are eligible to work in the UK you are welcome to apply to be an on-call firefighter. You will also need to pass a numeracy and literacy assessment as part of the recruitment process.
Q: It says that the minimum age is 18, is there a maximum age?
A: There is no maximum age for being an on-call firefighter, as long as you can meet the fitness requirements you are able to carry out duties.
Q: Are there any opportunities for progression?
A: As with being a wholetime (full-time) firefighter there are opportunities for progression within the Service. As you qualify and develop as a firefighter you will receive pay increases. If you hope to progress your career as an on-call firefighter you can become a Crew Manager, Watch Manager, etc should the opportunity arise.
Q: How much would I get paid as an on-call firefighter?
A: How much you get paid is based on how many hours a week you are available. As a basic salary the hourly rate of pay is £10.46 and on average annual earnings are between £4,000 – £8,000. For more information on salaries please click here and read Appendix B.
Q: If I work as an on-call firefighter can I transfer to be a full-time firefighter?
A: Unfortunately you cannot transfer over. If there is a recruitment drive for wholetime firefighters you would still need to apply and go through the same recruitment process as all other applicants.