Our friendly firefighters are here to help you learn how to keep safe from fires and teach you all about the different jobs that they do.
Join Firefighters Freddie and Kate and their Watch Manager Tom as they teach you lots about being a firefighter!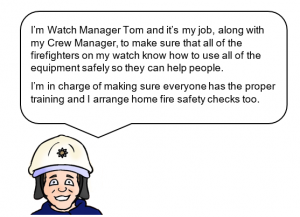 Check out the cautionary tale of Frances the Firefly and learn why you should NEVER play with matches!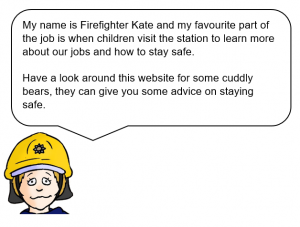 To make sure that your house is as safe as possible complete our safety checklist (PDF 648KB).
You can access a booklet of all of our current activities (PDF 3MB). Or simply select one of our activities from the drop down menus below.