In a "year like no other", Chief Fire Officer, Darren Dovey, provides a comprehensive overview of Northamptonshire Fire and Rescue Service's activities in his latest annual report.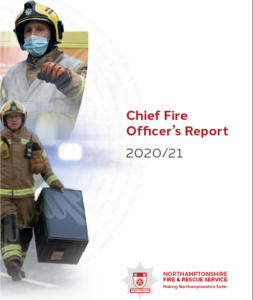 The report outlines how the Service adapted to the challenges of the pandemic, whilst responding to and preventing fires and protecting communities across the county.
Read the full report (interactive view) here.
Read the full report as pdf here.